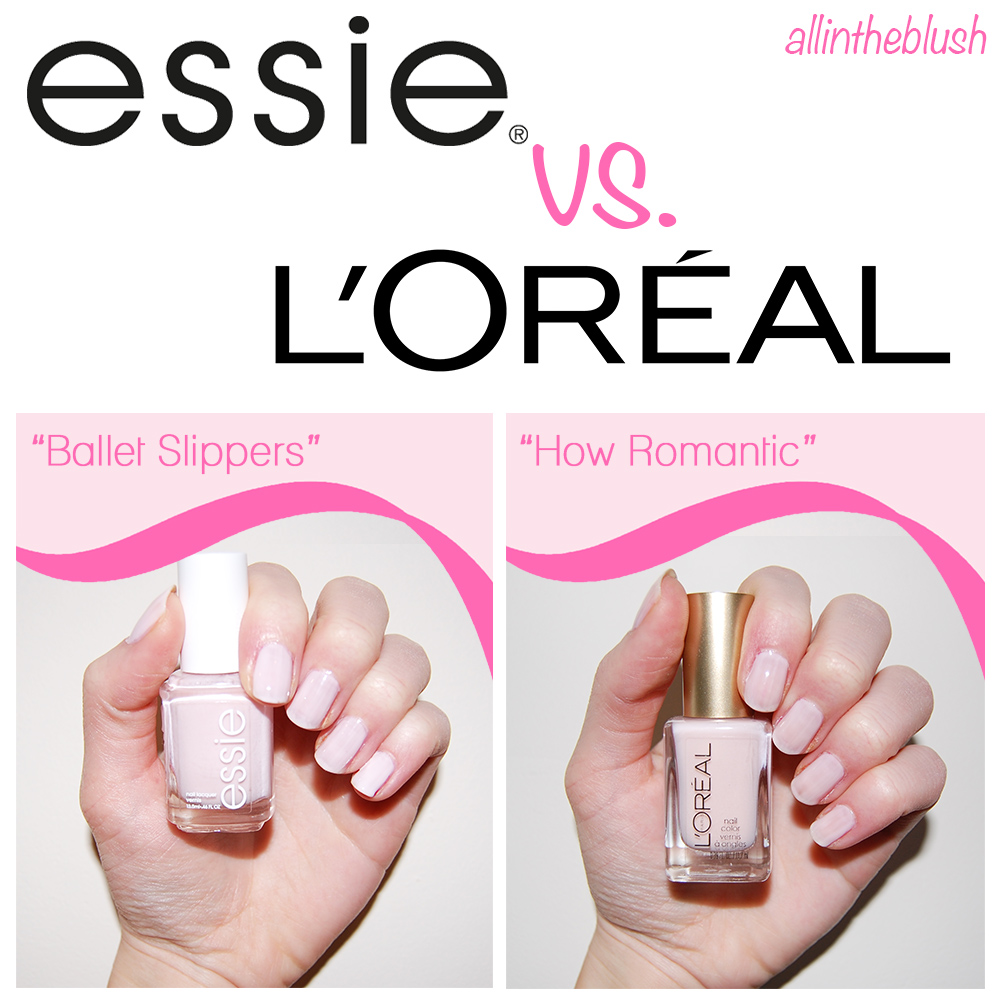 Dupe: Essie Ballet Slippers VS. L'Oreal How Romantic Nail Polish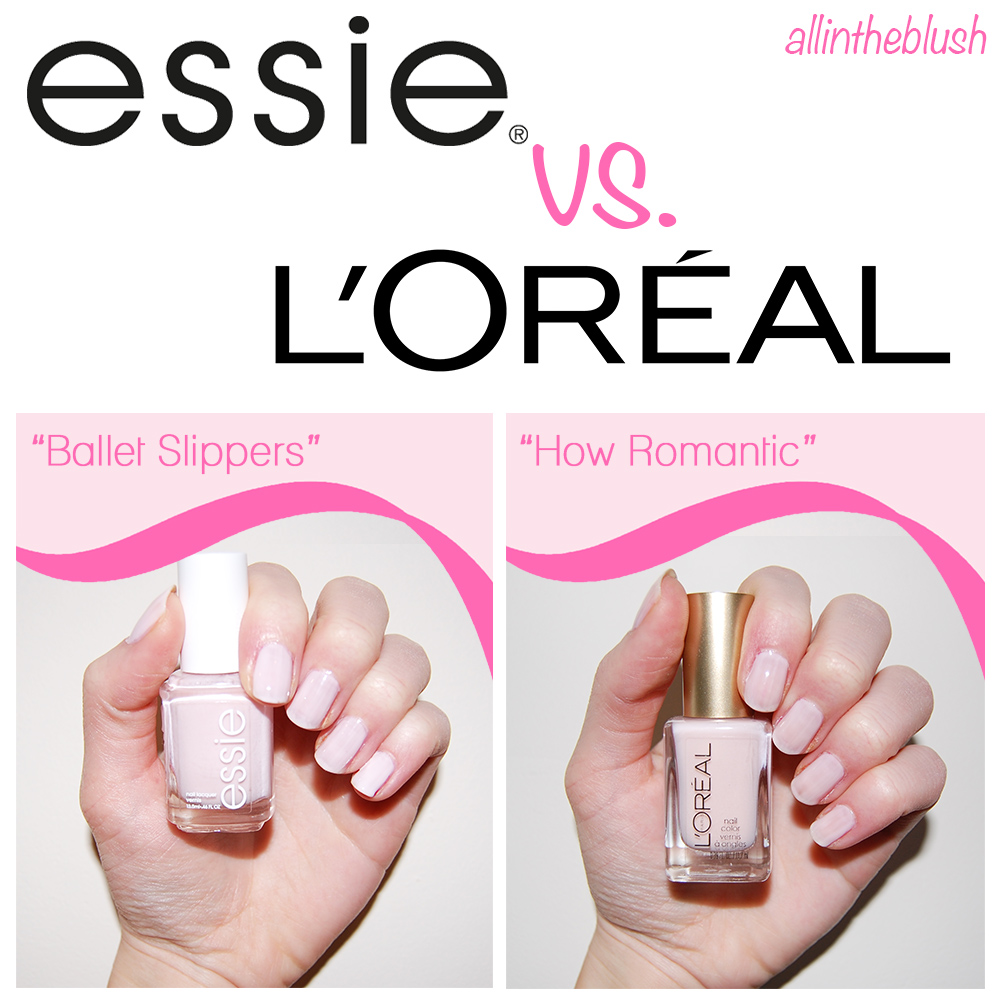 When I bought L'Oreal's 'How Romantic' nail polish I didn't even realize that it was so identical to Essie's 'Ballet Slippers' until I stored it on my on-display style nail polish shelf. I thought this would be a great dupe post since 'Ballet Slippers' is one of Essie's most coveted shades. Even Queen Elizabeth herself refuses to wear any color BUT Ballet Slippers on her very royal nails (see here).
L'Oreal 'How Romantic'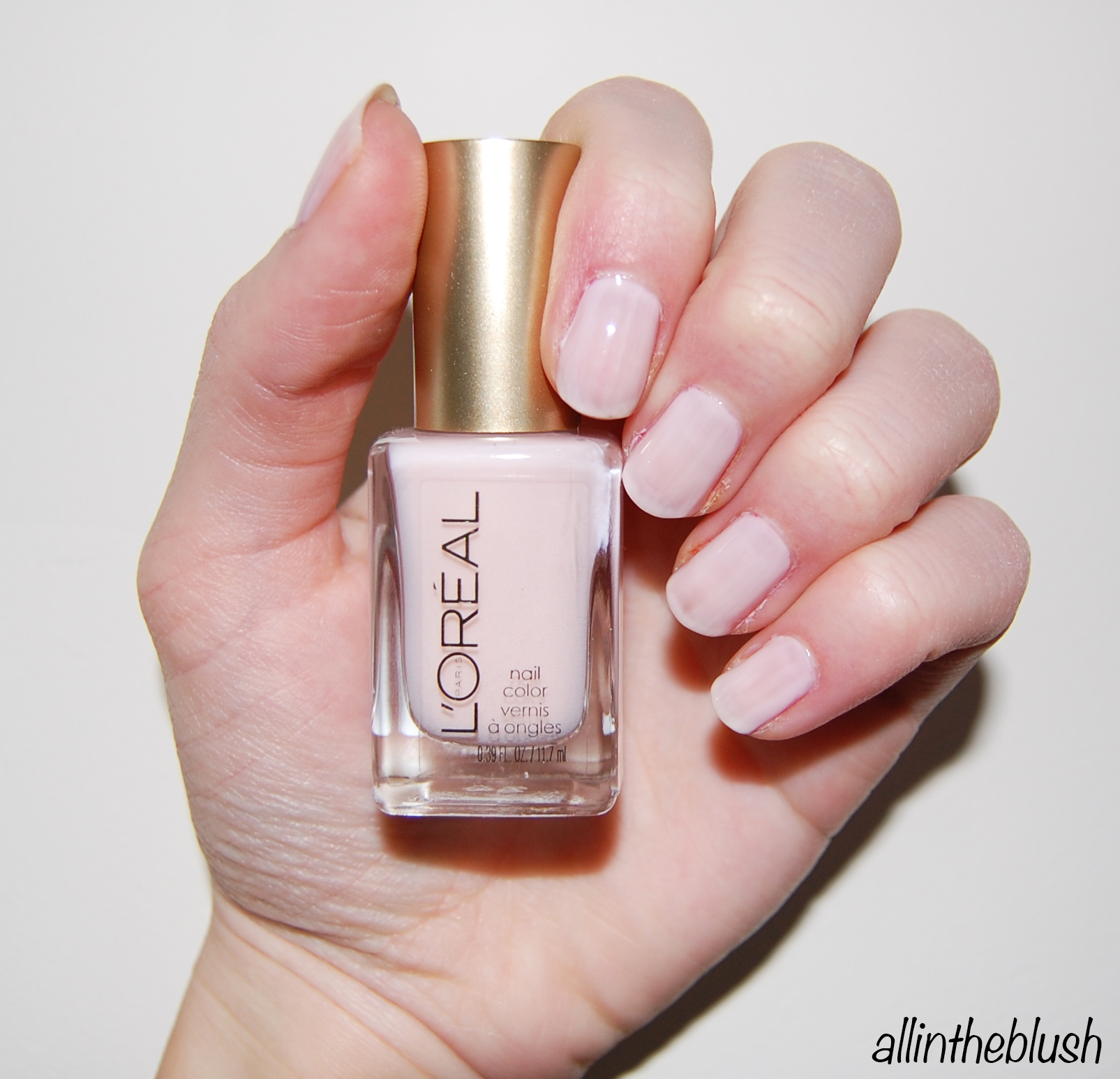 L'Oreal's 'How Romantic' had somewhat of a runny formula – which made it slightly hard to apply neatly since it would quickly seep into the corners of my nail. In an attempt to avoid this from happening, the only solution I could think of would be to get very little polish on the brush before applying so it doesn't run wild. Another downside to this color is the transparency of the polish. I applied two coats in these photos and my nail was still visible. I really don't like to apply more than two coats because it takes forever to dry and always smudges.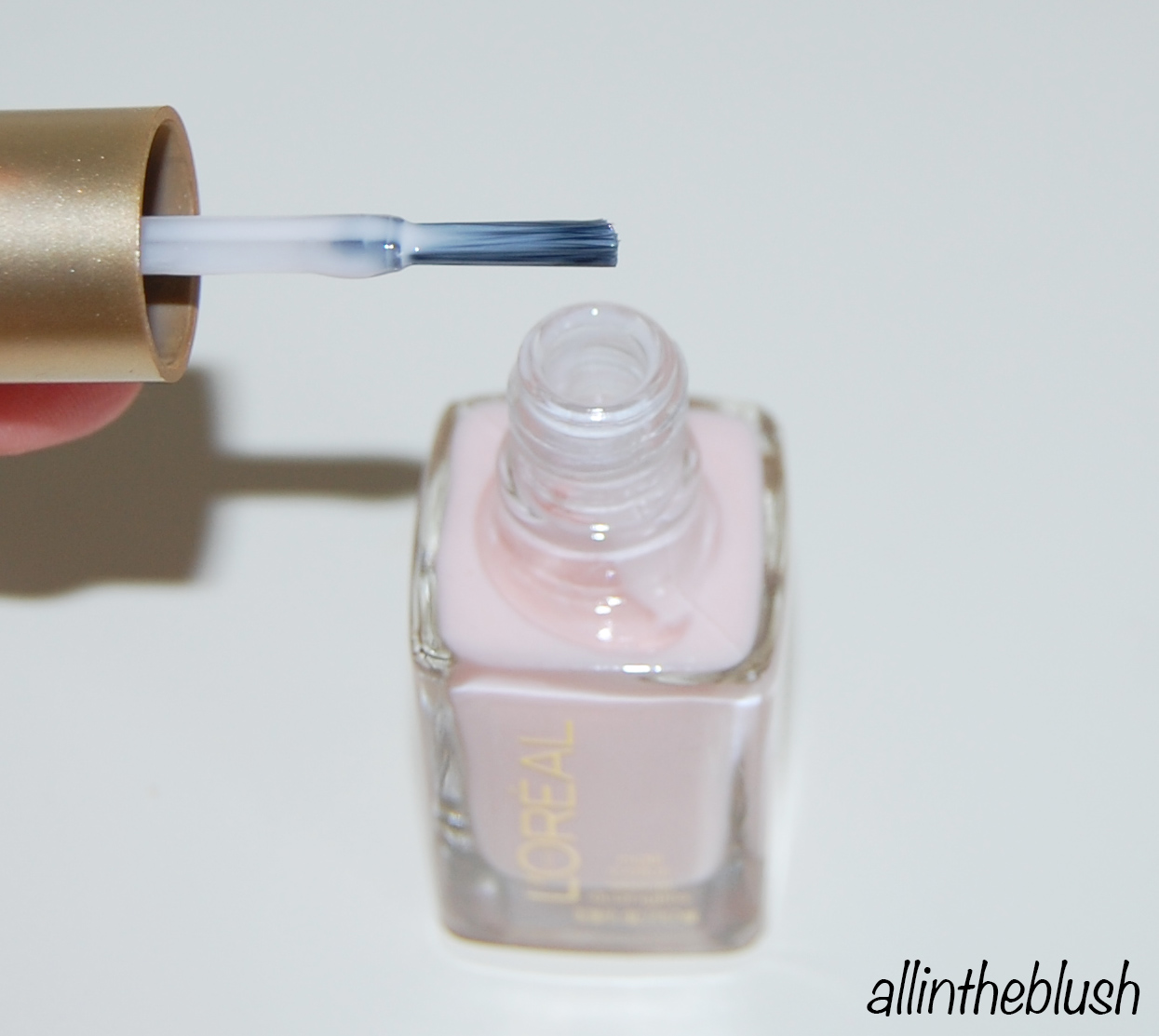 One thing I did like about this polish was the brush. It was slightly thicker than Essie's and made applying the polish easier since I didn't need as many brush strokes. I consider brush quality very important when deciding on a nail polish because even if the formula itself is top-notch, the brush determines how well it applies to the nail.
Essie 'Ballet Slippers'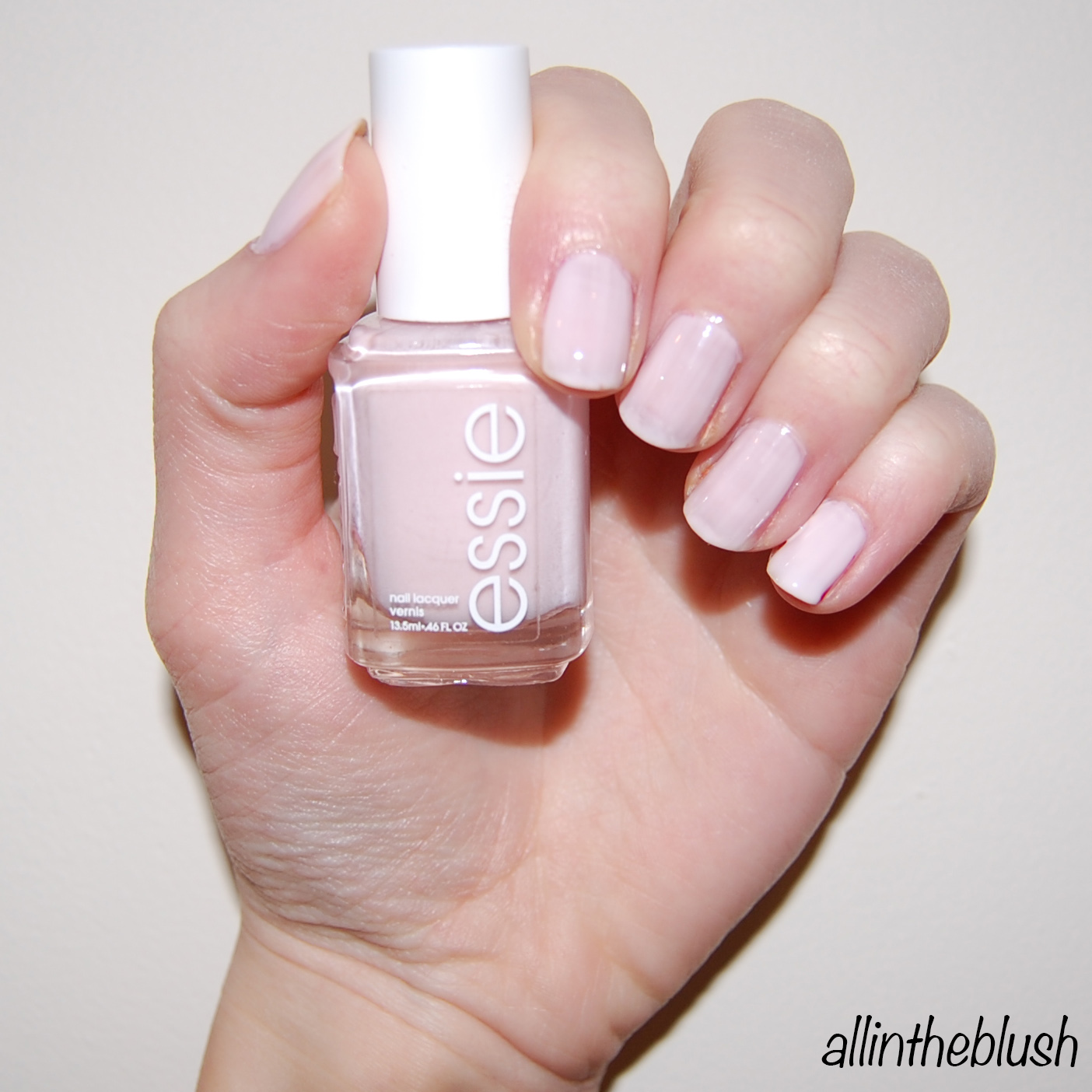 Essie's 'Ballet Slippers' had a thinner brush, but a much better formula than L'Oreal's 'How Romantic'. It applied perfectly and only required two coats for the above look. L'Oreal's 'How Romantic' was a bit more transparent because I could still see the whites of my nail even after two coats. I also found that Essie's 'Ballet Slippers' was slightly more pink than 'How Romantic'. Not a huge difference, but is certainly worth noting if you're picky about the color difference.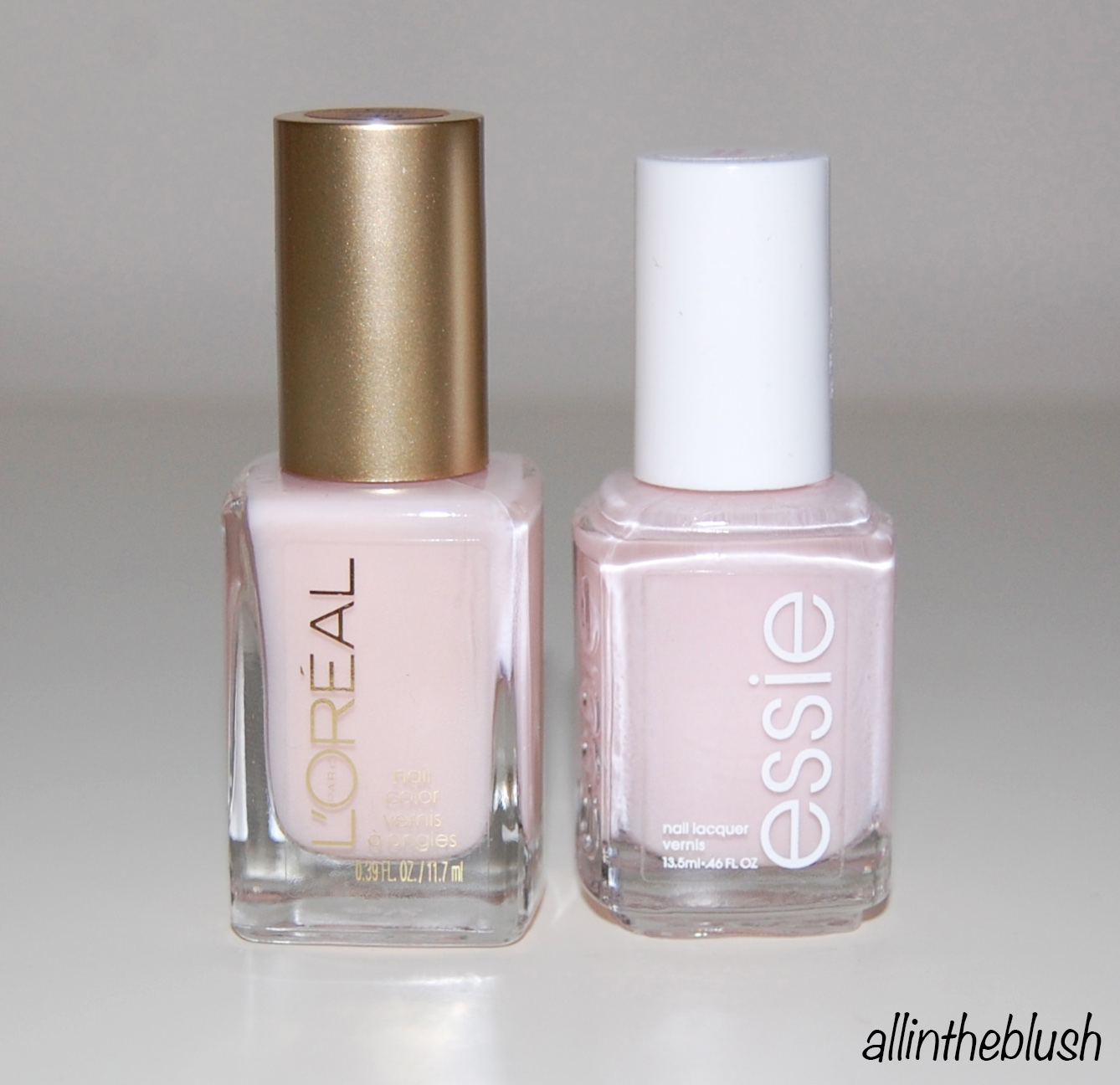 There is not a huge difference in price between the two, with L'Oreal's 'How Romantic' being $4.99 (USD) and Essie being between $6 and $8 (USD), depending on where you purchase it. Because of the runny and transparent formula, I would have to say that I do recommend buying L'Oreal's 'How Romantic' and instead, opting for Essie's 'Ballet Slippers'. Normally I don't choose a winner in my dupe posts, unless one is highly superior to the other – and that is certainly true in this case!
Availability
L'Oreal How Romantic: Buy at DRUGSTORE.
Essie Ballet Slippers: Buy at MACYS, ULTA or TARGET.
Have you tried either of these colors? Did you find the same issue with L'Oreal's 'How Romantic'? Let me know in the comments below! 🙂