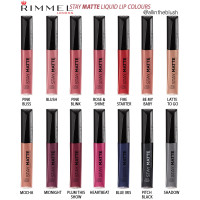 Review: Rimmel London Stay Matte Liquid Lip Colour


Rimmel London has just introduced a line of liquid lipsticks that are not only appealing to the eye but to your wallet too! Retailing at $5.49, these new liquid lipsticks deliver high-intensity color and dry to a velvet matte finish. I was sent four of the 14 shades in this line so I have swatched and reviewed the formula for all of you! Let's begin the review!
The Formula
Official Description: Get ready for a bold, matte lip-look that stays on. Rimmel London introduces Stay Matte Liquid Lip Colour, a new liquid lipstick with high-intensity colour, a velvety matte finish and a long-lasting, comfortable wear.
Other Formula Details
Long-wear matte colour that doesn't feel dry
High-impact colour from the very first stroke
Lasts up to 12 hours
Kiss-proof, waterproof and touch-proof
Unbelievably comfortable, lightweight texture
I found the formula to be very easy to work with, delivering high pigment just like the description states. I recommend two full coats to achieve a completely opaque look, especially with the darker shades.
The Colors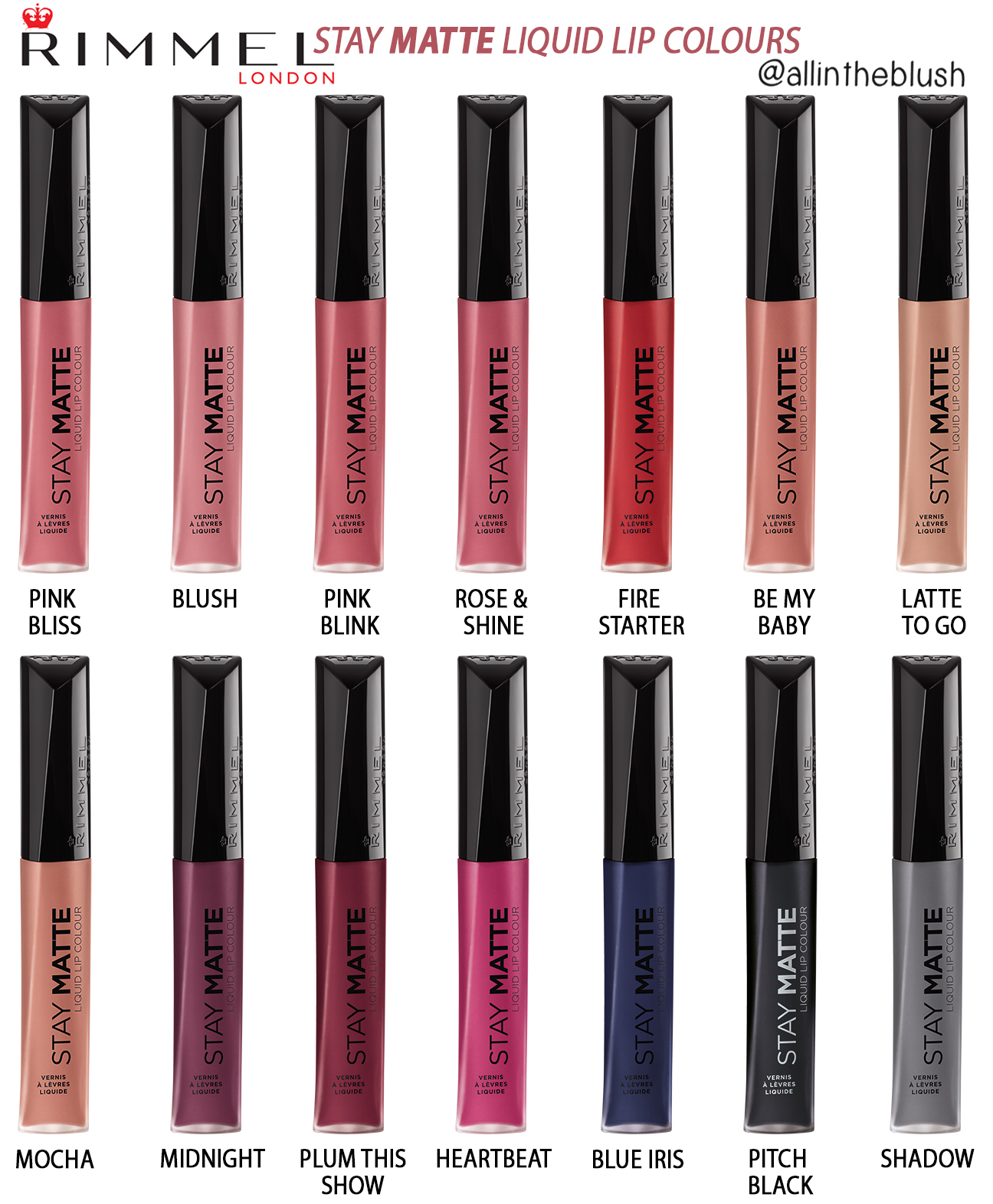 #100 Pink Bliss, #110 Blush, #200 Pink Blink, #210 Rose & Shine, #700 Be My Baby, #710 Latte To Go, #720 Moca, #500 Fire Starter,
#800 Midnight, #810 Plum This Show, #820 Heartbeat, #830 Blue Iris, #840 Pitch Black, #850 Shadow
Swatches

I was given these four shades to try and my personal favorite is "Latte to Go"! It reminds me a lot of Dose of Colors "Sand" which is my all-time favorite lipstick. I will definitely be comparing these two shades on my Instagram in the next few days so stay tuned for that! I also think that "Midnight" may be a dupe for Kylie's "Kourt K".
*UPDATE 11/12/17*
I was given a few more shades from the line of liquid lipsticks to try and swatched them with my previous shades below: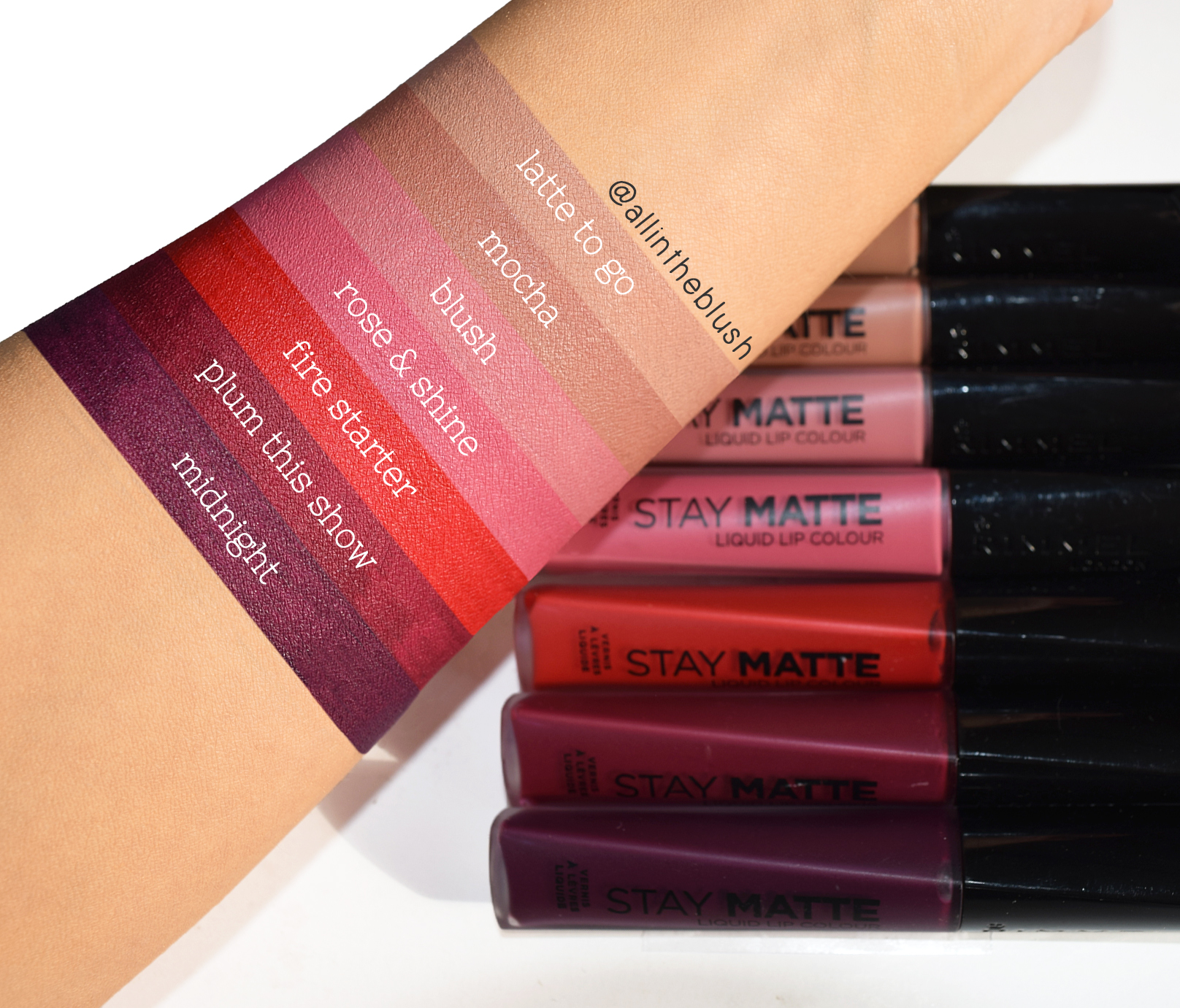 Availability
The Rimmel London Stay Matte Liquid Lip Colours are available for $5.49 (USD) on ULTA.
What do you think about these new liquid lipsticks? Let me know your thoughts in the comments below! 🙂