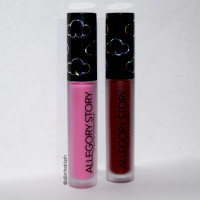 Review: Allegory Story Matte Liquid Lipsticks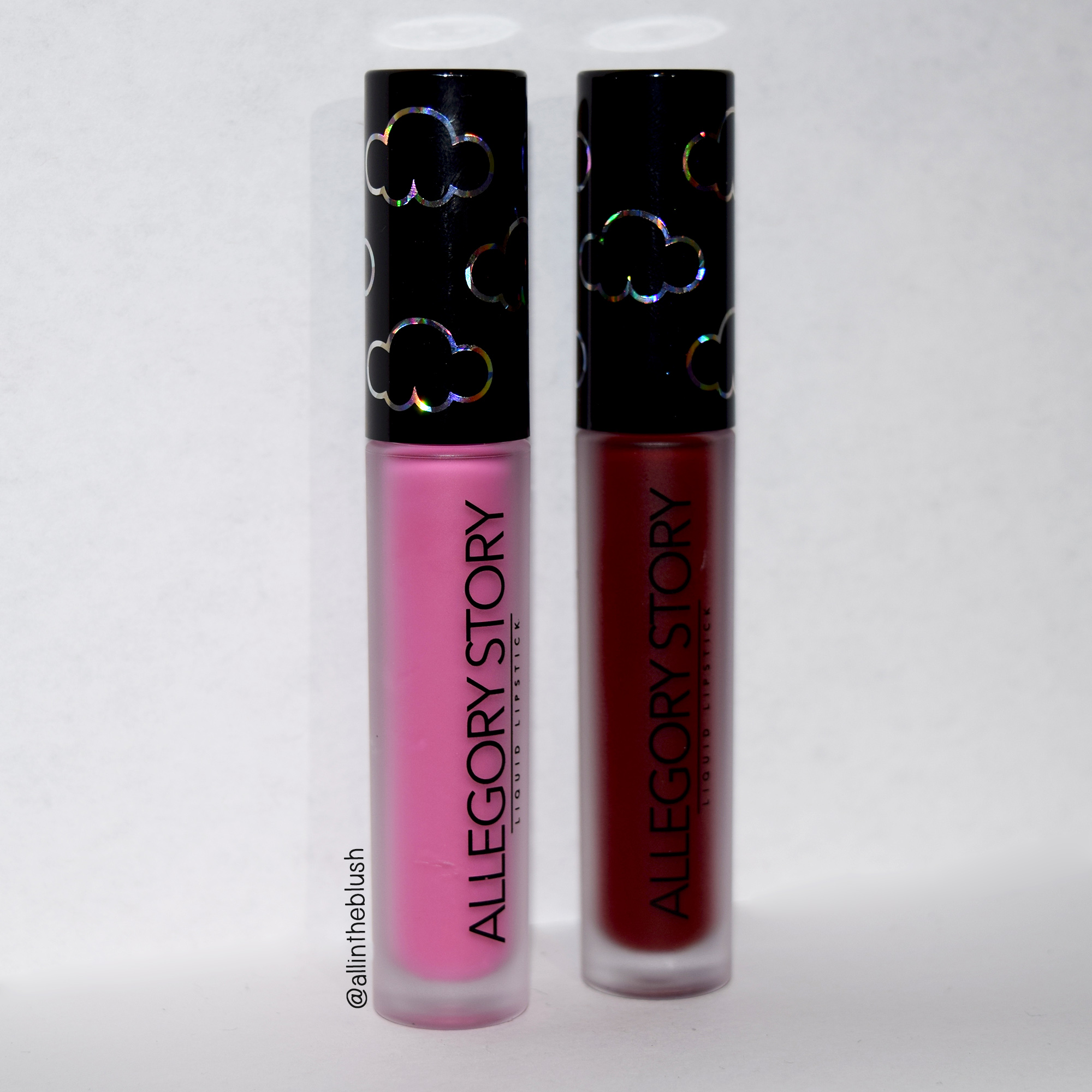 I hope everyone had a great weekend! To end the week (or start it off), I have a new liquid lipstick review to share with you! Created for the love of feminine & stylish makeup colors, Allegory Story is a vegan and cruelty-free lipstick brand with a line of lip glosses, matte and metallic liquid lipsticks. The brand generously sent me a few of their matte liquid lipsticks to try and without further a due, let's begin the review!
The Formula
Official Description: This product applies to the lips as a liquid formula and dries down to a matte finish that can last up to 8 hours. Vegan, Cruelty-Free & Gluten Free. 0.20 oz.
The formula of these liquid lipsticks takes a few minutes to dry completely, but once dry, becomes completely transfer-proof. The formula was also easy to apply with the standard slanted lipstick brush. The darker shades such as "Bacchus" needed an extra coat to achieve a completely opaque color, but that's pretty standard with deeper liquid lipstick colors.
The Colors
The Allegory Story Matte Liquid Lipsticks are available in 6 colors: Self-Portrait, The Lion, Cupido, Folly, Orwell, & Bacchus.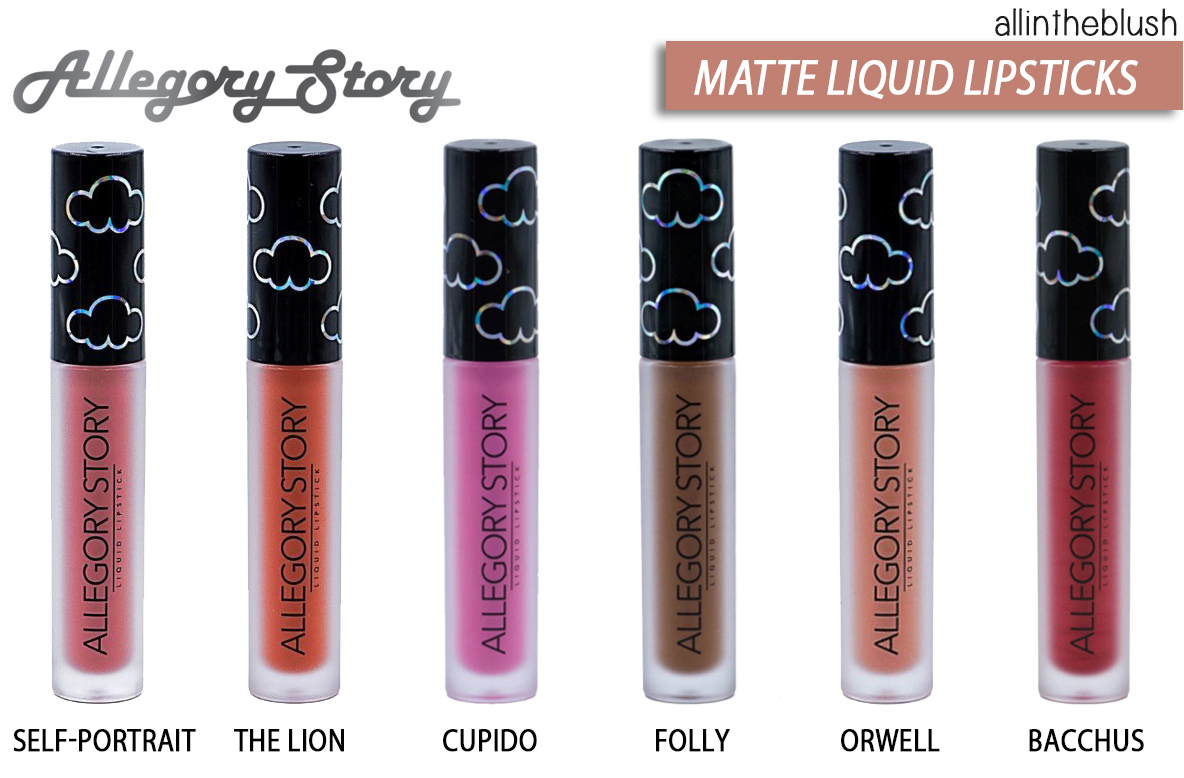 Swatches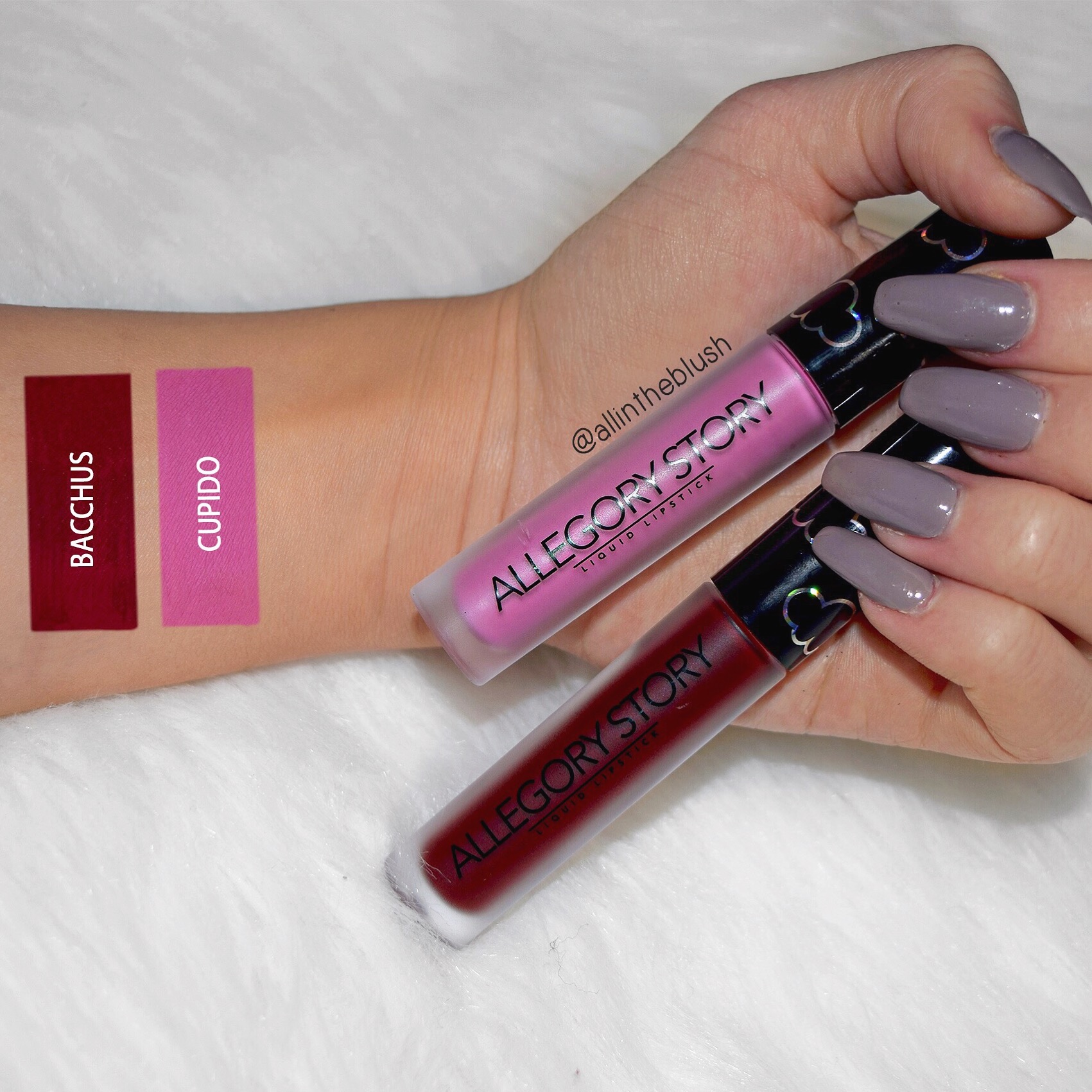 Cupido: A lilac pink shade.
Bacchus: A burgundy-red shade.
Availability
The Allegory Story Matte Liquid Lipsticks are available for $17 (USD) on ALLEGORYSTORY.
What do you think about these lipsticks? Let me know your thoughts in the comments below! 🙂