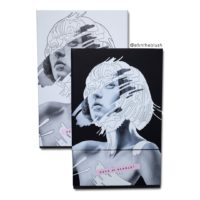 Review: Deck of Scarlet Edition No. 6 Palette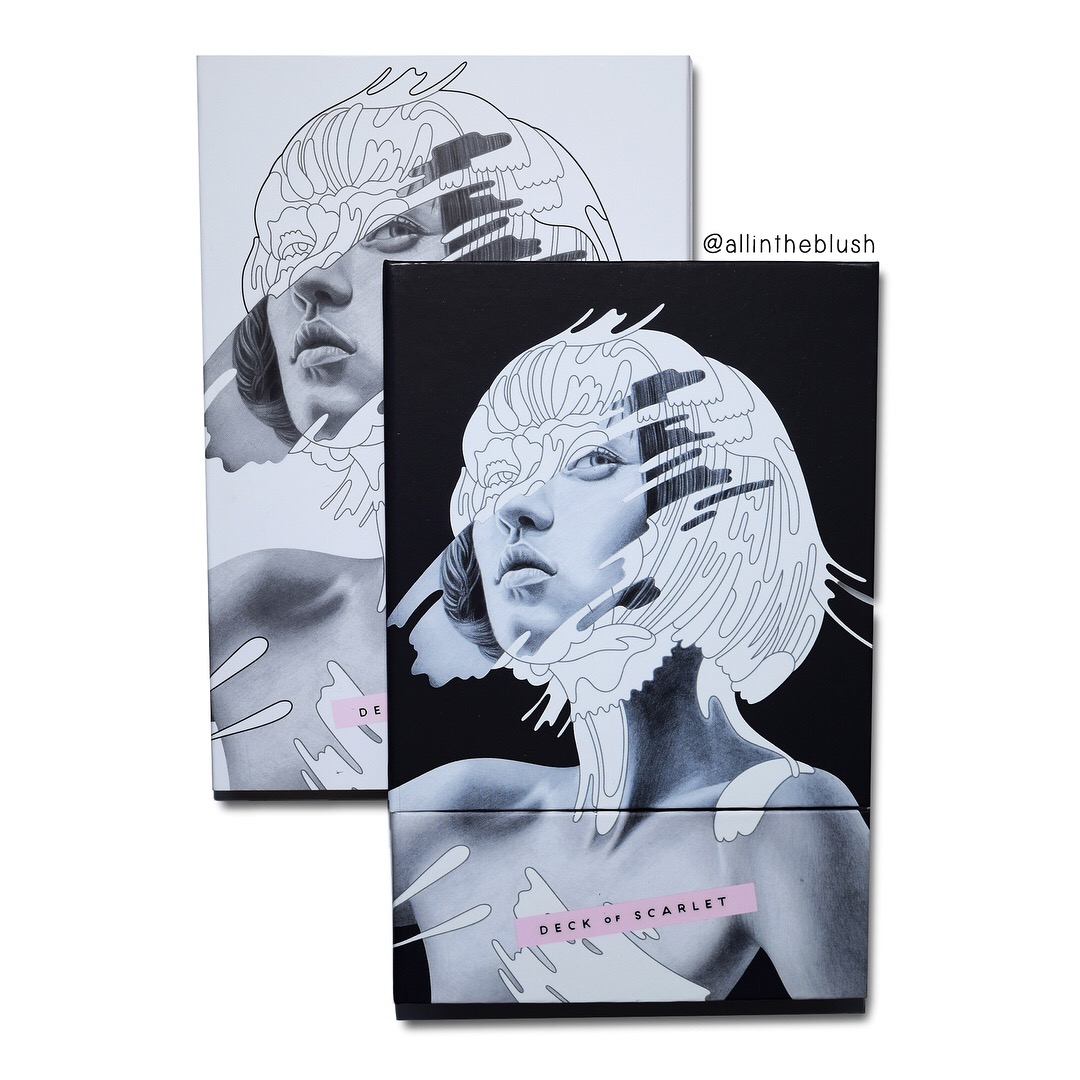 Deck of Scarlet is a unique beauty subscription service that delivers a new palette to you every 2 months. Each palette is designed in collaboration with top YouTubers and influencers, allowing customers to recreate the looks they see on social media. I was sent the Deck of Scarlet Edition No. 6 Palette to try and have reviewed it for all of you today! Let's begin the review!
Details
Palette Description: The mysteries of the midnight sky inspired this ultra-elegant, darkly daring palette. It starts with greys as deep as the universe, and the subtle sparkle that escapes from Gravity. Eyes get touched with a golden Aurora; face is illuminated with pure Stardust. On lips: Venus, a bold berry so intensely captivating, nothing escapes its allure. Each ultra-pigmented shade in this curated, edgy-yet-wearable collection delivers dense, dramatic color. Go fierce. Go bold. Go dark. Just go. #DeckOfScarlet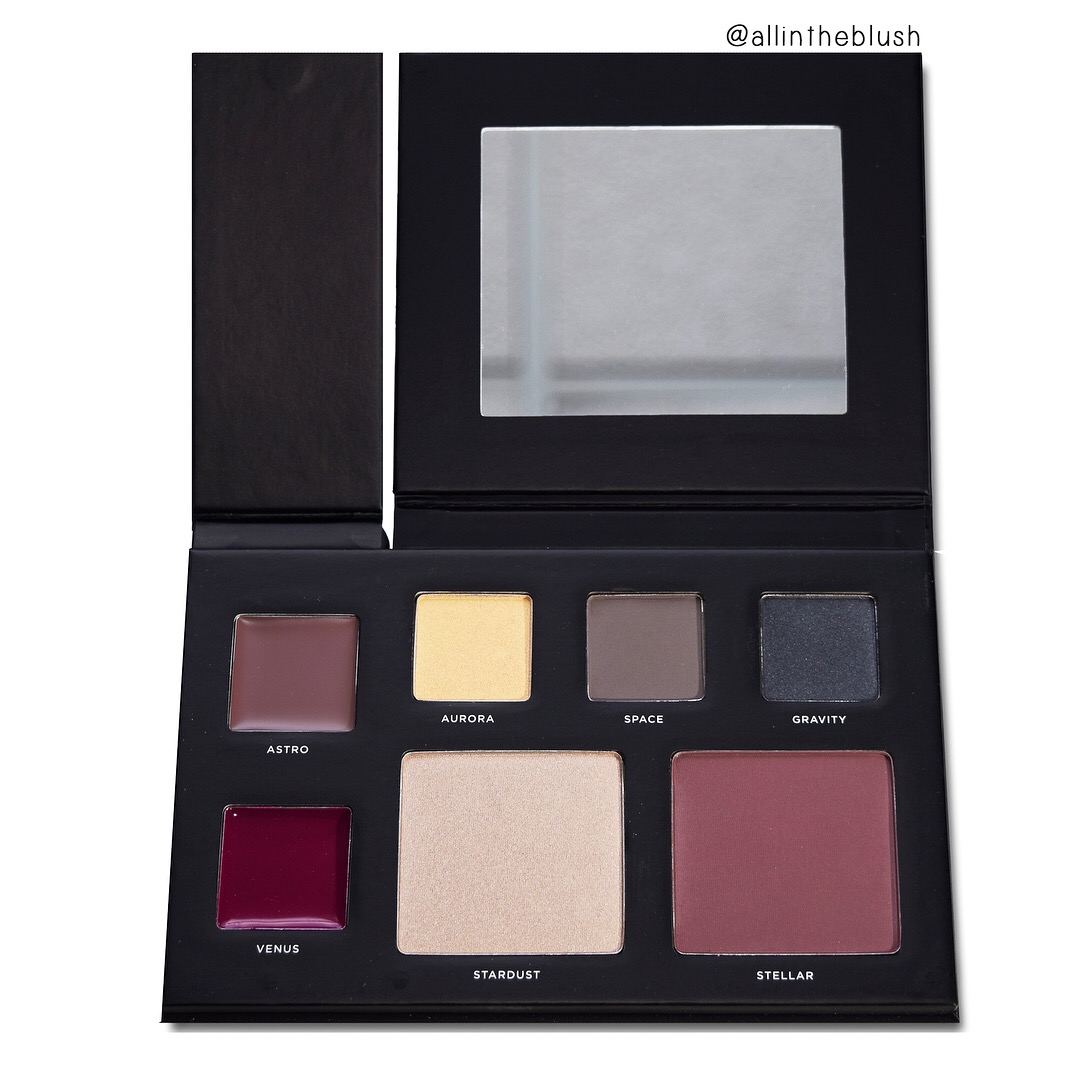 Included in this Palette
3 Eyeshadows: (Aurora, Space, Gravity)
1 Highlighter: Stardust
1 Cheek Color: Stellar
2 Lip Colors: Astro & Venus
1 Eyeliner Pencil: Galaxy
Each palette costs $29.95 ($124 value), with a chance to preview the palette every other month before it ships. If you aren't feeling that month's palette, you can skip it and only pay for the palettes that ship.
Swatches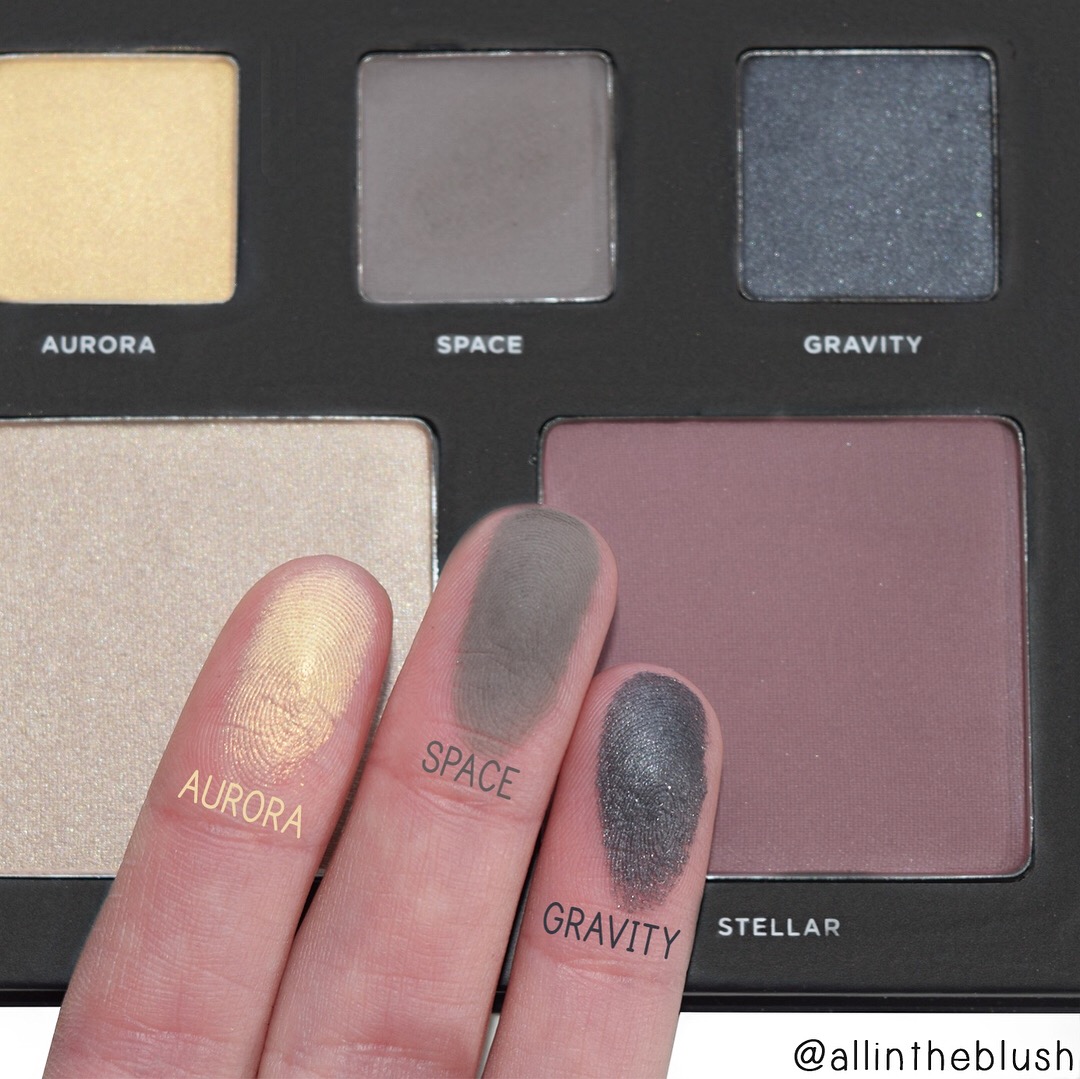 I swatched the three eyeshadows in this palette: Aurora, Space & Gravity. My favorite shade was the sparkly "Gravity"!
Deck of Scarlet Social Links
Instagram
Facebook
Twitter
Pinterest
Youtube
Availability
Sign up now for $29.95 per palette (USD) on DECKOFSCARLET.