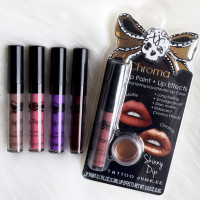 Review: Tattoo Junkee Lip Paint + Lip Effects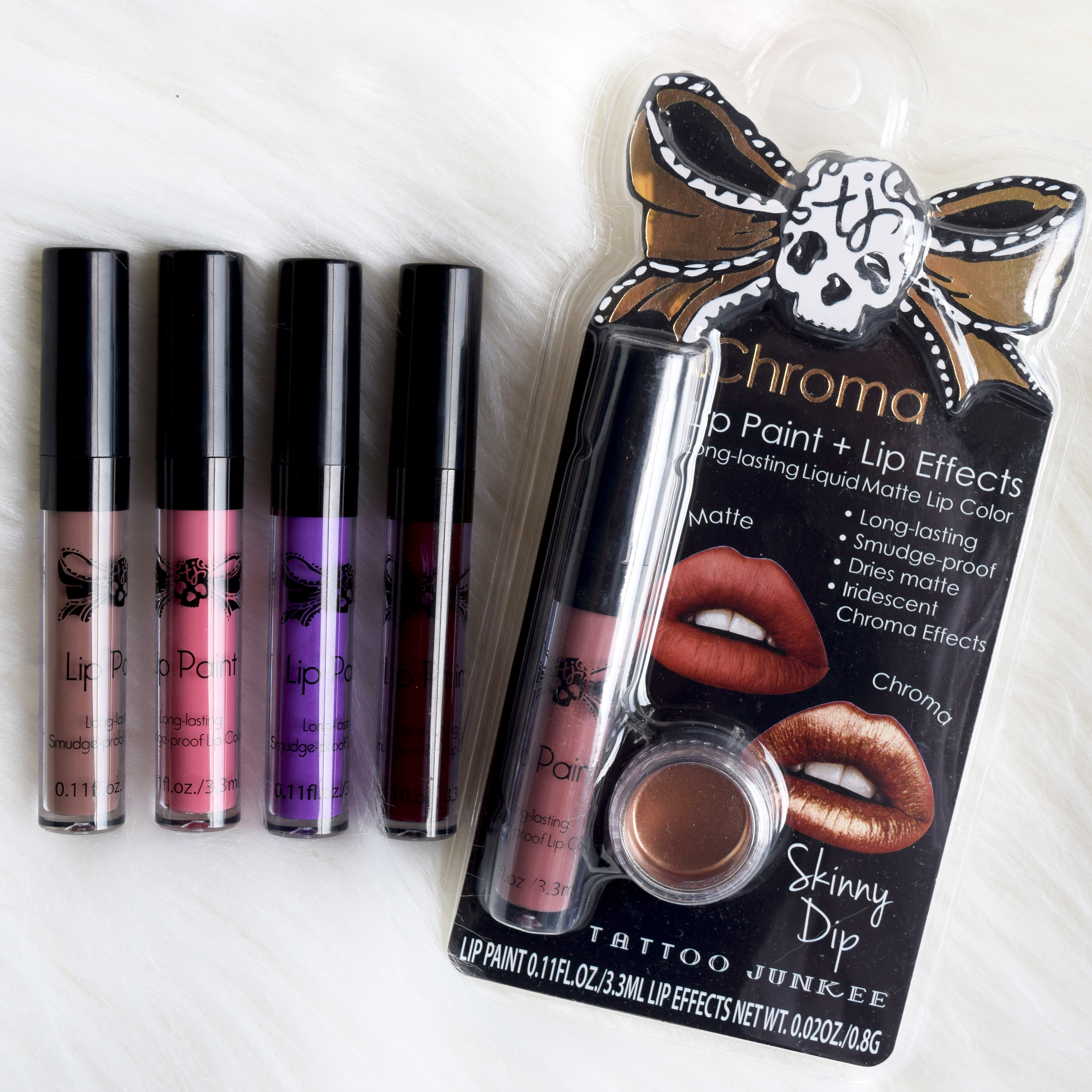 For the one-of-a-kind girl who refuses to fit in, Tattoo Junkee is a cosmetics brand with a line of very affordable edgy liquid lipsticks. Each lipstick is packaged with an adjoining lip effect container so you can create 2 looks in one. The brand generously sent me a variety of their lip paints + lip effects to try, and I have reviewed and swatched the lovely colors for all of you! Let's begin the review!
The Formula
Package includes one 0.11-fl. oz. long-lasting lip color and one 0.2-oz. container of accenting shimmer powder.
Rich, high-pigmented lip color
Long lasting liquid lipstick – no need to reapply
Smudge-proof for gorgeous lip color that stays in place all day
Dries matte
Get 2 looks in 1 with the included lip effects
The formula of these liquid lipsticks is very easy to work with, requiring two coats for a full opaque look. Once dry, these lipsticks are transfer-proof and can best be removed with an oil-based makeup remover.
The Colors
Tattoo Junkee has three collections of Lip Paint + Lip Effects:
Sparkle Lip Effects: Pucker Up, Riot, & Whatever
Chroma Lip Effects: Grunge, Outcast, & Skinny Dip
Velvet Lip Effects: Bubble Gum, Cheeky, Dazed, Minx, Past Curfew, & Rebel
Swatches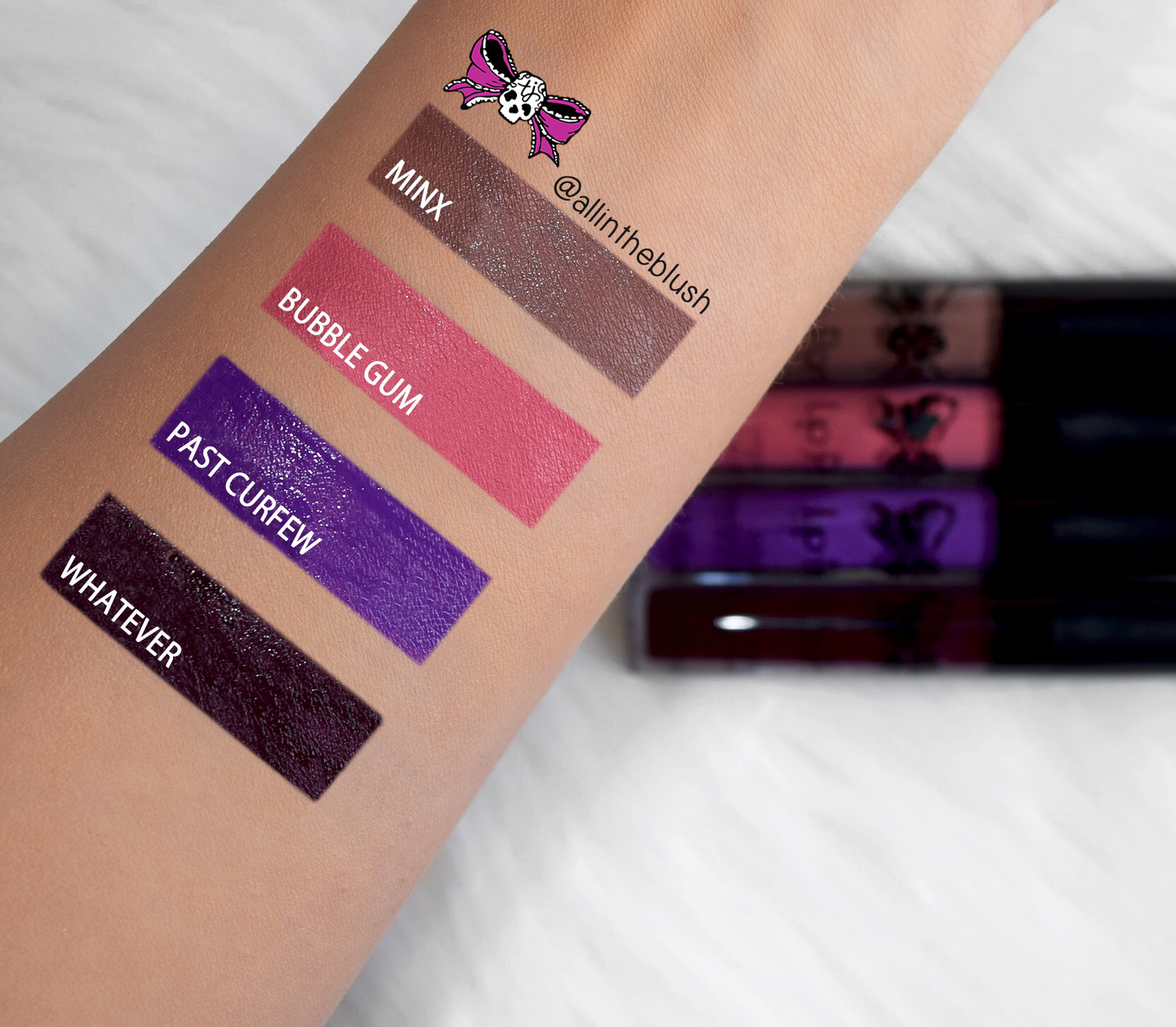 Minx: an appetizing shade of mocha.
Bubble Gum: a rosy pink
Past Curfew: an electric purple
Whatever: a daring, deep purplish-red hue
Availability
The Tattoo Junkee Lip Paints are available for $6.99 (USD) on TATTOOJUNKEE.
What do you think about these lip paints? Let me know your thoughts in the comments below! 🙂