Review: Glossybox February 2017 Love At First Site Box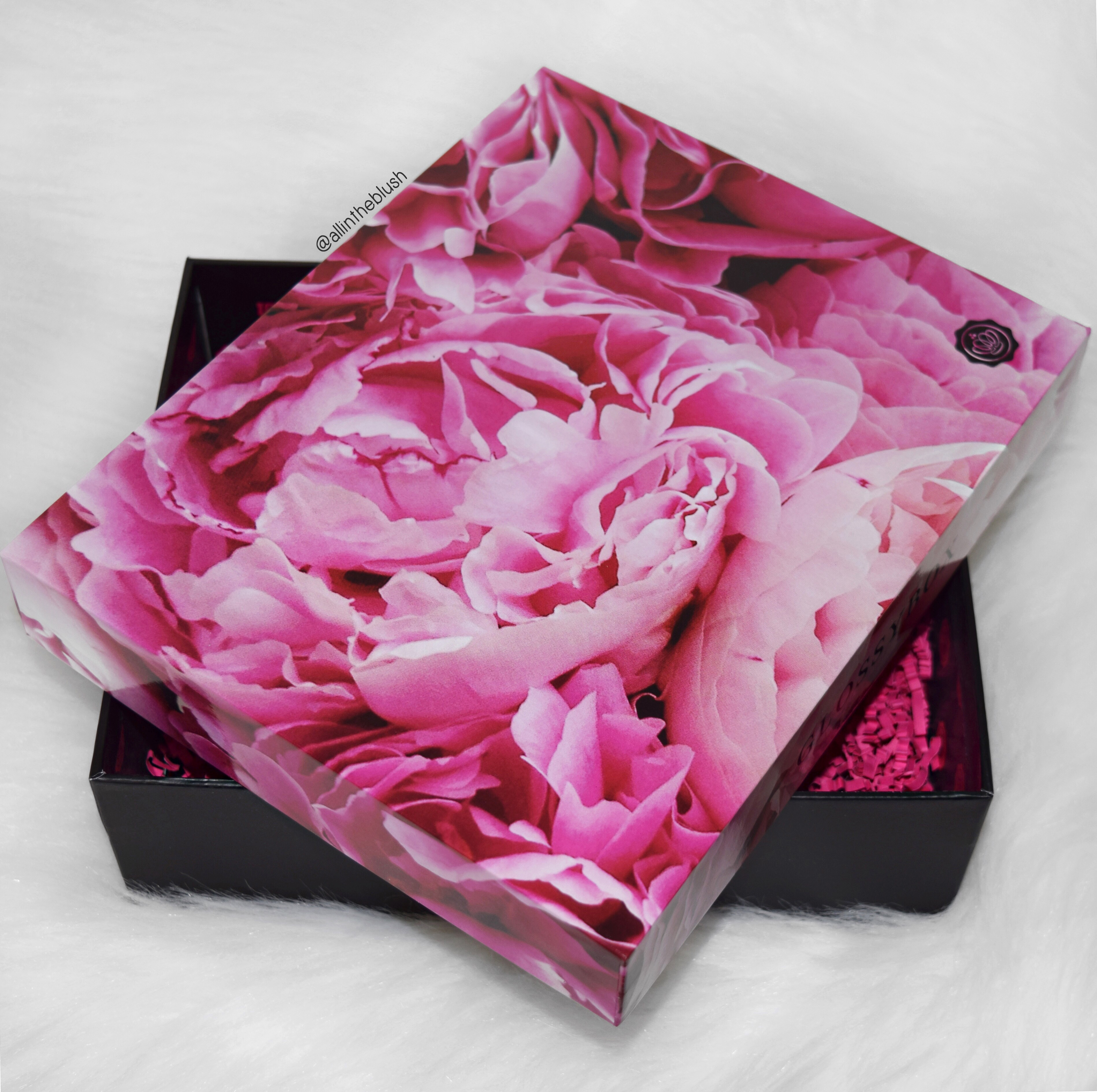 GLOSSYBOX is a monthly beauty subscription service that delivers 5-6 luxury products right to your door. Last month, Glossybox delivered a February "Love at First Site" box that included 5 full-size products all inspired by Valentine's Day. Let's begin by taking a peek inside the peony adorned box.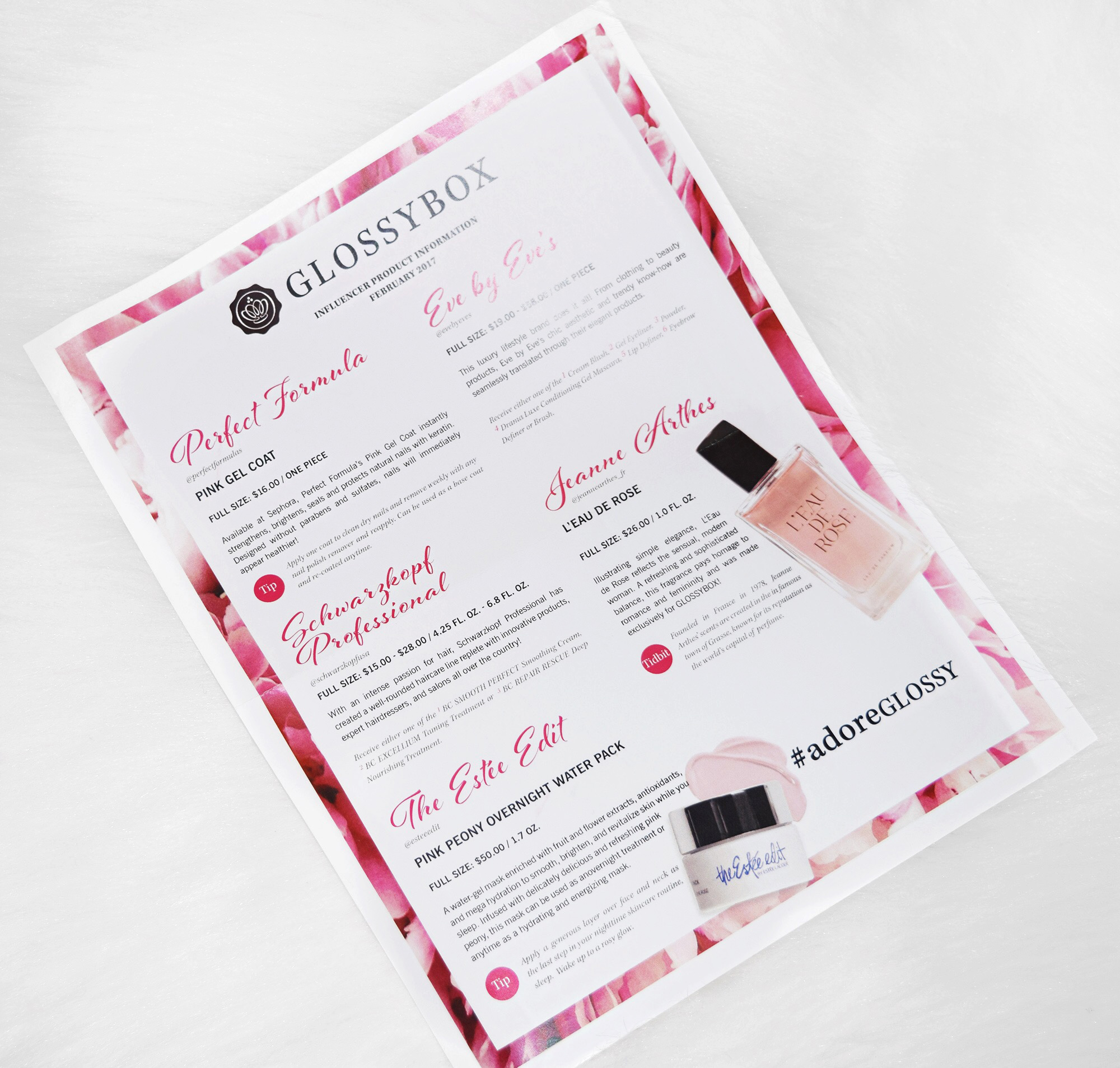 Each box contains an item description page, detailing the enclosed items.
FYI: GlossyBox sends multiple variations of the enclosed products for specific months. So there may be some variation between the products I am reviewing and what you received.
The Products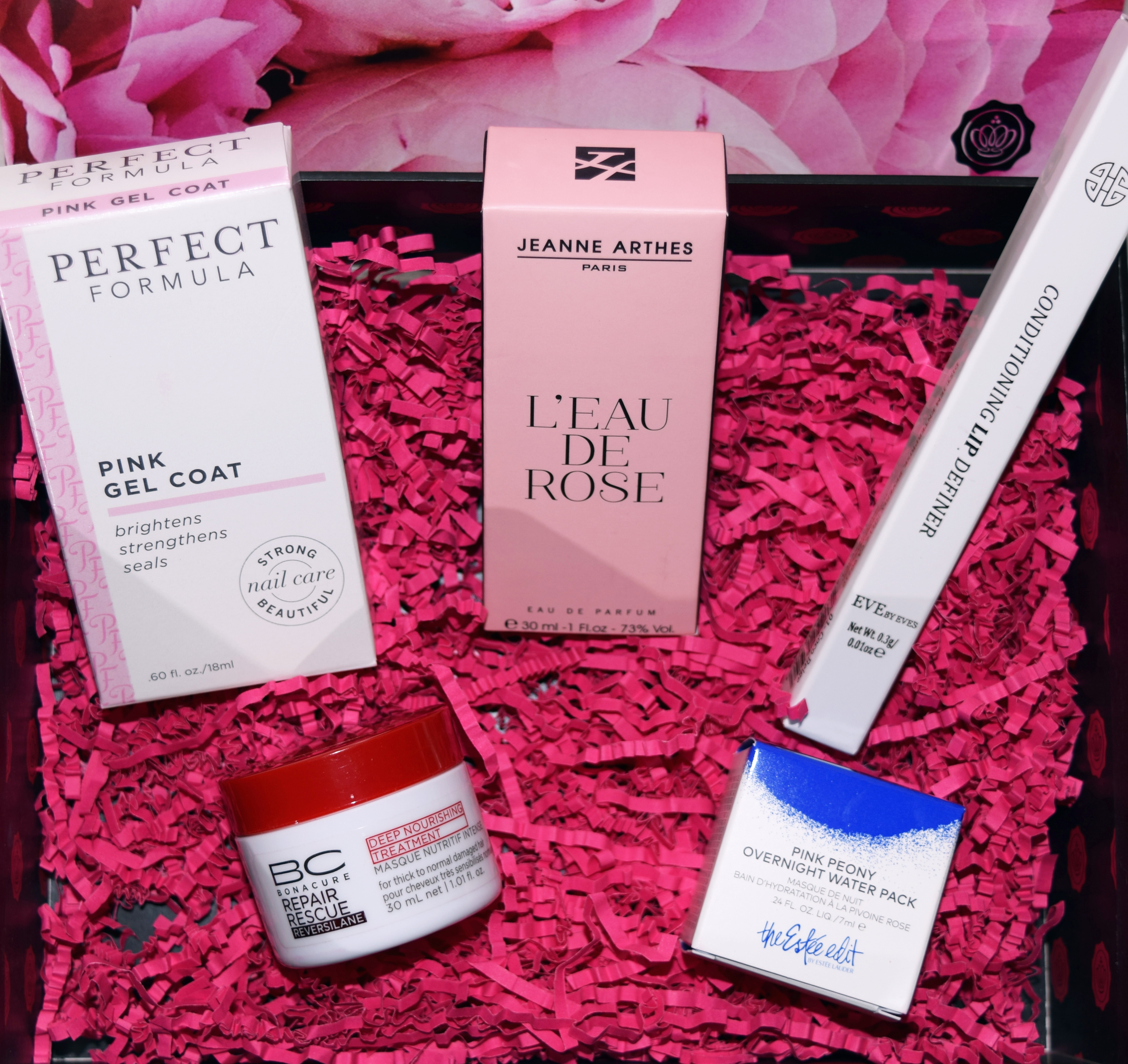 1. Perfect Formula Pink Gel Coat .60 fl oz ($30)
Known as a "Suit of Armor" for your nails, Perfect Formula's Pink Gel Goat instantly strengthens and protects nails. It's protein and keratin-rich formula includes an optical brightener that will erase any yellow appearance, creating a rosy pink and healthy looking finish. This gel coat also dries super quick, so you can use even when you're on-the-go!
2. Jeanne Arthes L'Eau De Rose EDP 1 oz ($26)
Rose is my ultimate favorite scent so I was super excited to see the Jeanne Arthes L'Eau De Rose perfume in the box. Illuminating simple and sophisticated elegance, L'Eau de Rose was made for the sensual yet modern woman. This romantic scent is filled with notes of roses, and was made exclusively for Glossybox!
3. Eve by Eve's Conditioning Lip Definer 0.01 oz ($19)
Eve by Eve's is a design-lead lifestyle brand, combining luxury and sophistication into all of their products. I was really happy to see one of their products in the February Glossybox because I know their products are of the utmost highest quality. The Conditioning Lip Definer effortlessly defines and enhances the natural shape of your lips while prolonging lipstick wear and preventing feathering. The creamy formula is highly pigmented and contians Vitamin E, Rosehip Oil, and other essential oils to help soften lips.
4. Schwarzkopf Professional BC REPAIR RESCUE Deep Nourishing Treatment 30 ml
I've always been an avid user of Schwarzkopf beauty products, so I knew the Repair Rescue Treatment was going to be good. And I was right! After applying this treatment, my hair felt so much healthier and softer. The nourishing ingredients in this treatment also help to restore hair elasticity. Some of the amazing results of this treatment include:
adds strength to the hair
restores natural shine
fills structural gaps in damaged hair
moisturizes and nourishes hair from within
restores elasticity
detangles extremely damaged hair
eases detangling
5. The Estee Edit Pink Peony Overnight Water Pack .24 fl oz
The Estee Edit Pink Peony Overnight Water Pack is a water-gel mask enriched with power-packed ingredients to hydrate and revitalize skin. The quick-absorbing gel smooths over skin effortlessly, leaving the surface radiant and hydrated. This mask can be used as an overnight treatment or just a regular mask applied during the day. After using this mask, my skin felt baby-soft and I definitely noticed a difference in the appearance after just a few uses.
Availability
The Glossybox plans include:
$21 (Month-to-Month)
$19.50 (3 Month Plan)
$18.50 (6 Month Plan)
$17.50 (12 Month Plan)
Visit GLOSSYBOX.COM to purchase your subscription now!
What do you think about the Glossybox subscription service? Let me know your thoughts in the comments below! 🙂