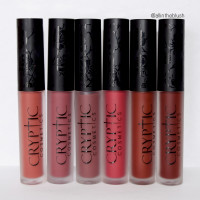 Review: Cryptic Cosmetics Liquid Lipsticks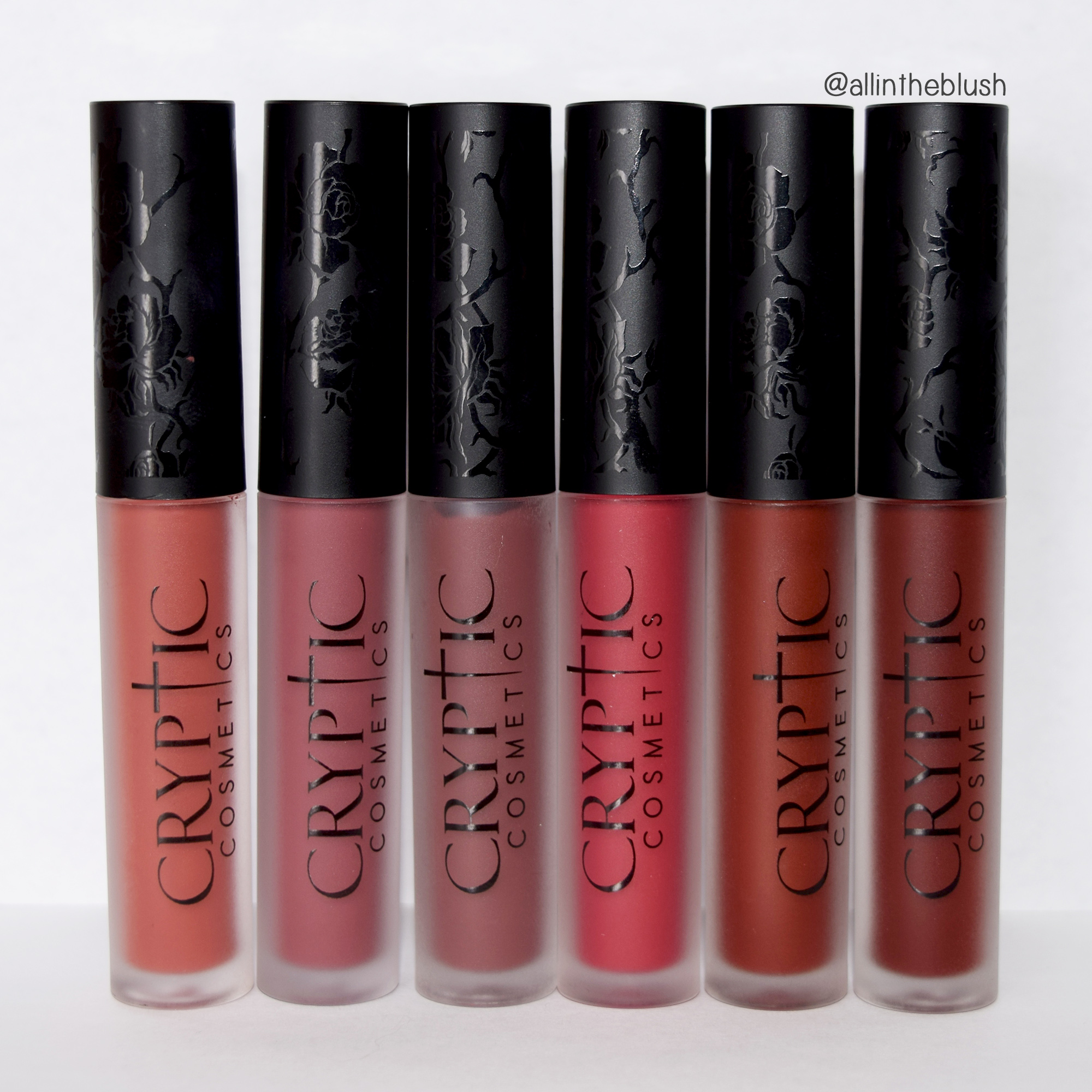 As Blizzard Stella has trapped me inside my house, I decided to review some lipsticks today! That being said, I'm super excited to share this new brand I recently discovered, Cryptic Cosmetics. The dark and inspiring brand was created by Christina Parga or @depechegurl as many fans know her as. I was sent several colors of the Cryptic Liquid Lipsticks to try and instantly fell in love. Before I say too much, let's begin the review!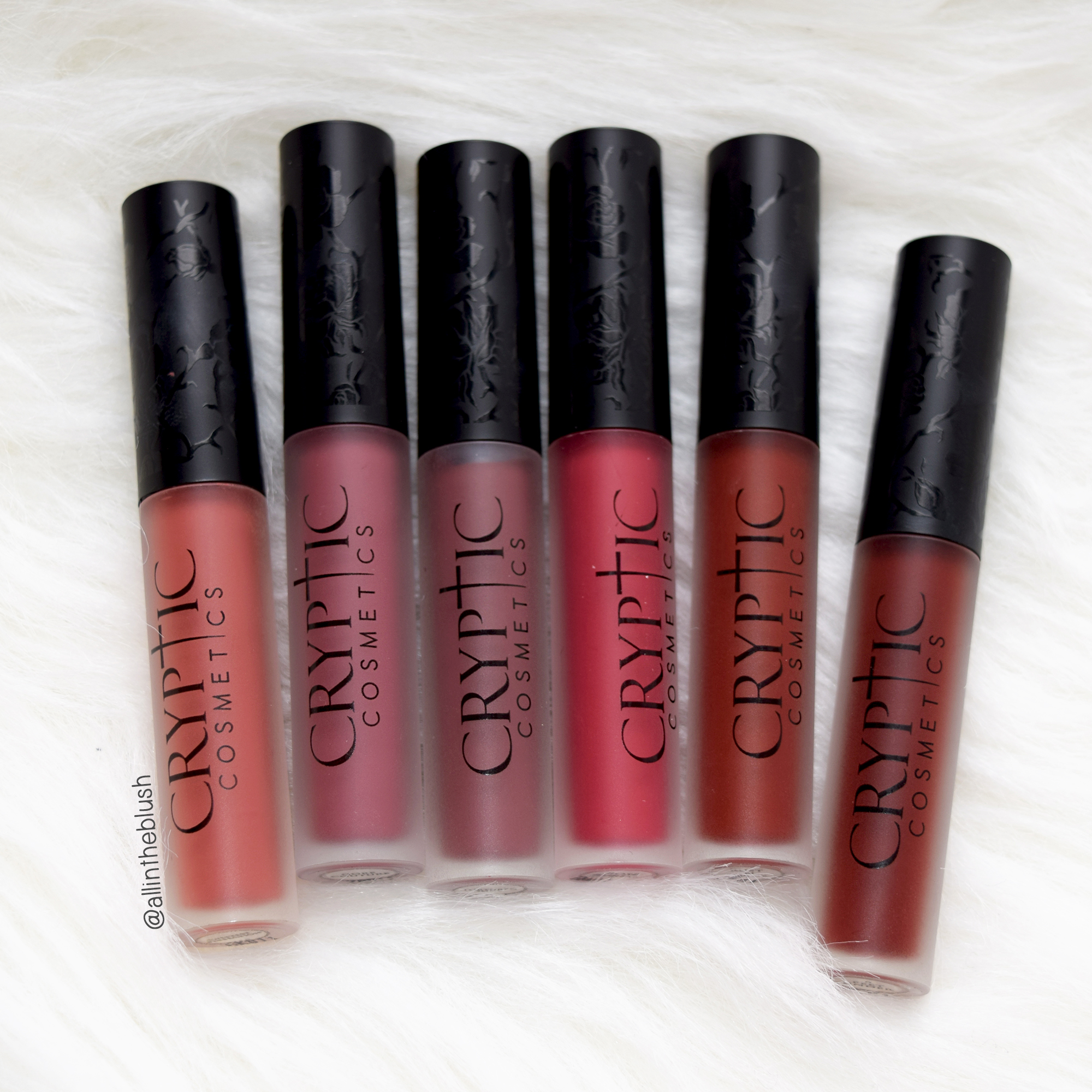 The Formula
The formula of these liquid lipsticks is creamy and very pigmented. They dried fairly quick when I was applying my swatches. These lipsticks are also long-lasting, and somewhat transfer-proof.
Further formula details: Vegan, Cruelty-Free, Paraben-Free, Gluten Free, and Lanolin-Free / Net Wt. 0.091 fl oz. / 2.7ml
The Colors
Cryptic Cosmetics have 3 collections of their liquid lipsticks which include:
Gore Couture Collection: Gore Couture, Tortured Soul, Essex, Creepshow, & Batwalk.
Till Death Do Us Part Collection: 6 Feet Under, Ceremony, Rust in Peace, Rose Burial, Sweetest Perfection, & Cross My Heart.
He Loves Me, He Loves Me Not Collection: He Loves Me (a blue based/hot pink Red/) & He Loves Me Not (a blackened plum).
Swatches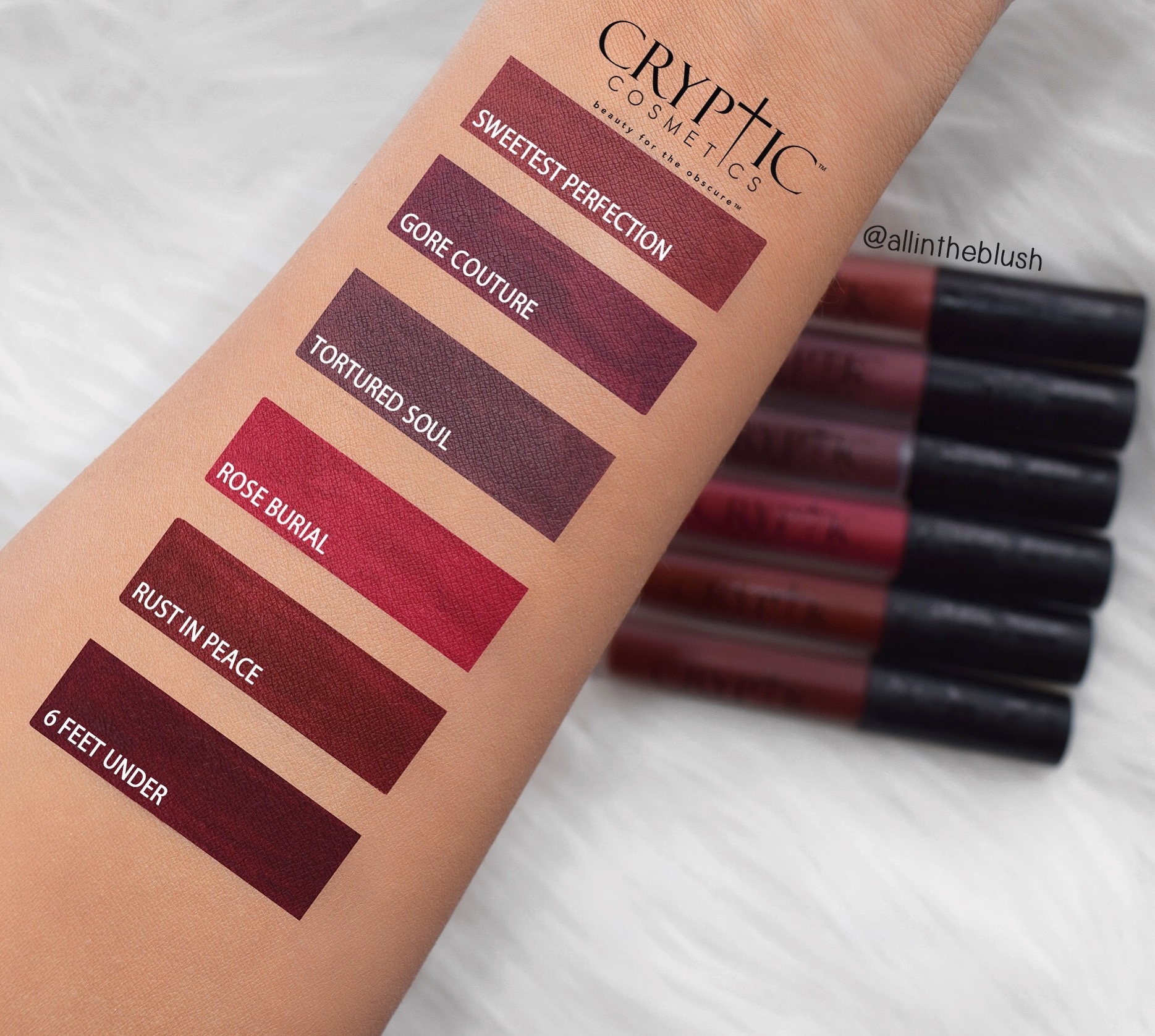 Sweetest Perfection: A nude marsala
Gore Couture: A mid tone plumpish mauve.
Tortured Soul: A mid-tone grayish plum.
Rose Burial: A blushing red inspired by blossoming roses.
Rust In Peace: A true Chola rust
6 Feet Under: A deep oxblood red
I am obsessed with all the colors I was sent! There are even more Cryptic shades that I can't wait to try next. Which shade from the above is your favorite? Or do you have another favorite Cryptic shade not swatched above?
What is beauty to me? Beauty to me is being yourself while having self confidence, rocking a bold lip and dressed in all black. – Christina Parga or @depechegurl
Availability
The Cryptic Cosmetics Liquid Lipsticks are available for $17 (USD) on CRYPTICCOSMETICS.
What do you think about the Cryptic Cosmetics Liquid Lipsticks? Let me know your thoughts in the comments below! 🙂