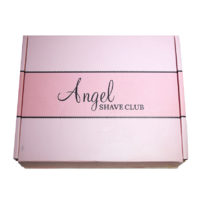 Review: Angel Shave Club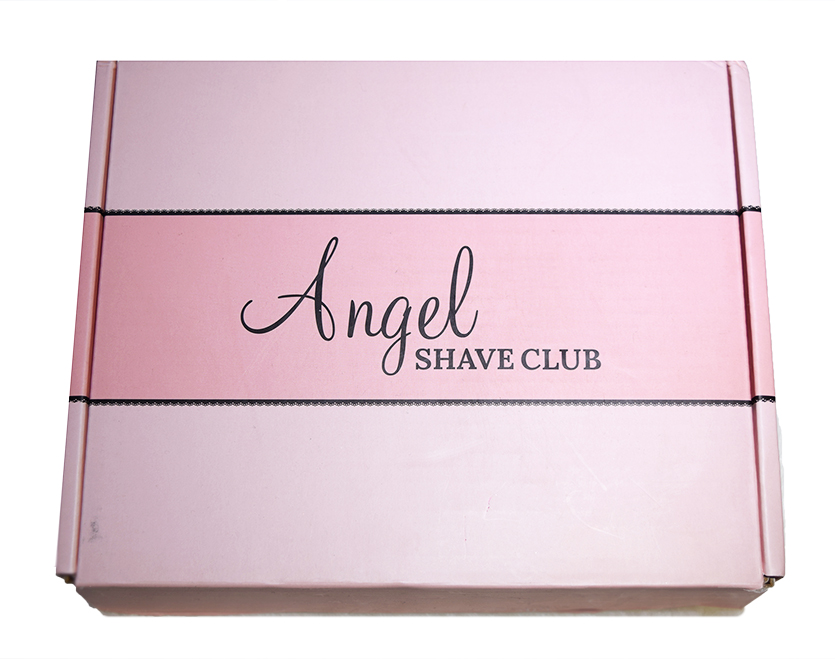 It's time to review another beauty subscription box..and this is one you won't want to miss out on! Angel Shave Club is a boutique shave club that ships a specially designed kit full of shaving essentials right to your door! This fully customizable subscription service lets you choose the number of blades, razor color, and how frequently you'd like a new kit shipped. I was sent a complimentary shave kit to try and reviewed the contents for all of you! Let's begin the review!
The Contents
The Shave Kit Includes:
An easy to use handle and 4 razor heads
The Sugar & Fig Whipped Shaving
Ultra-hydrating body lotion
An adorable pink tote to keep all of new goodies in
6 shave party invitations so she can invite her friends and their mothers to share in this important right of passage
How It Works
CHOOSE YOUR BLADES
Select the system razor you prefer. There are 2 high quality options to choose from.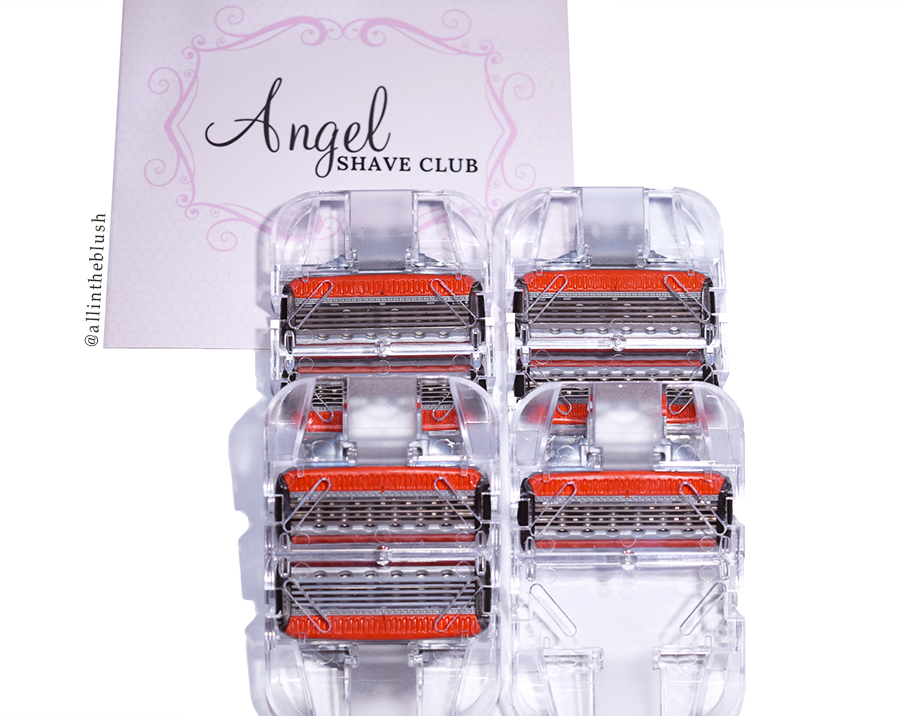 These razor blades are made from the highest quality steel in the USA and are each paired with a Vitamin E & Aloe Vera strip. Specifically designed to reduce skin irritation, these blades closely follow the contours of your underarms, legs, and bikini area for a smooth finish.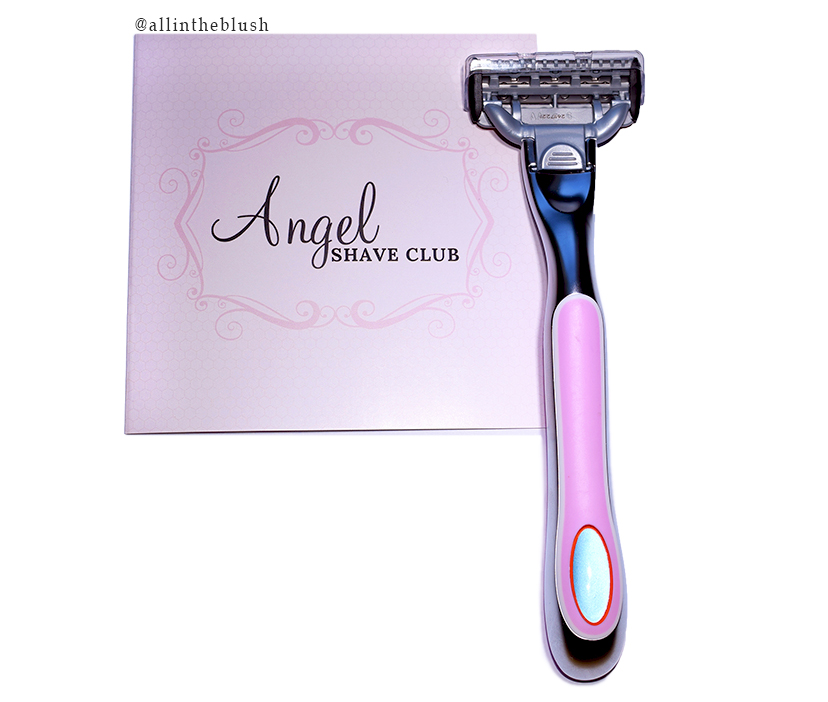 The firm grip razor handles come in three eye-catching colors: Rose Bud, California Kiss Blue, and La La Love Pink (shown below from L-> R). Each rubber grip handle is ergonomically designed to fit perfectly in your hand for a shaving experience with full control.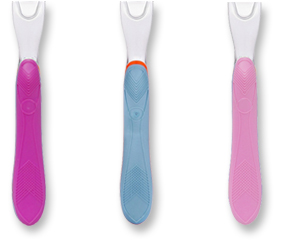 SHAVING FREQUENCY
Select your shipment frequency, you can cancel or modify your subscription at anytime.
HOME DELIVERY
This shave kit ships right to your door, with free shipping anywhere in the USA.
Shaving
Also included in the kit is this thick and luscious Shaving Souffle, lightly scented with Sugar & Fig, Sweet Almond OIl, Aloe Vera, and Bentonite Clay, this souffle feels great on skin

The Plans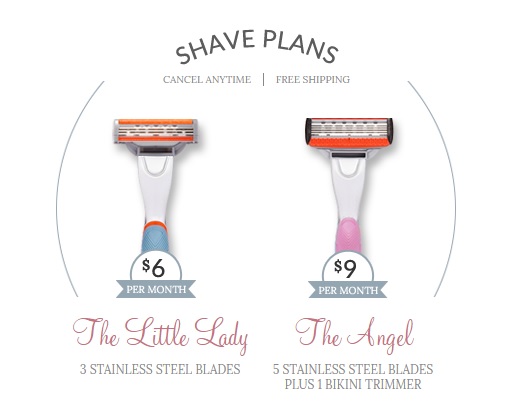 THE LITTLE LADY ($6/MONTH)
•3 STAINLESS STEEL BLADES
THE ANGEL($9/MONTH)
•5 STAINLESS STEEL BLADES PLUS 1 BIKINI TRIMMER
FREE TRIAL
•QTY (1) ANGEL SHAVE CLUB HANDLE
•QTY (1) 5 BLADE RAZOR
TAILORED SUBSCRIPTION:
•6 PACK OF 5 BLADE RAZORS
-OR-
•8 PACK OF 5 BLADE RAZORS
YOU CALL THE SHOTS LIKE A BOSS
•YOU'LL GET BLADES BASED ON HOW OFTEN YOU SHAVE.
Overall Thoughts
I have been using the razor for a few weeks now and can vouch that the blades are just as sharp and precise as their description. Shaving with the Souffle provided in this kit also helped the razor glide even smoother over my skin and made it feel softer than before I shaved. I also love the pink shade of my razor handle and can't wait to try the others!
Availability
Available on ANGELSHAVECLUB.
Social Links
Instagram
Twitter
Facebook
Youtube
Pinterest