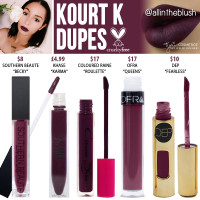 Kylie Cosmetics Kourt K Liquid Lipstick Dupes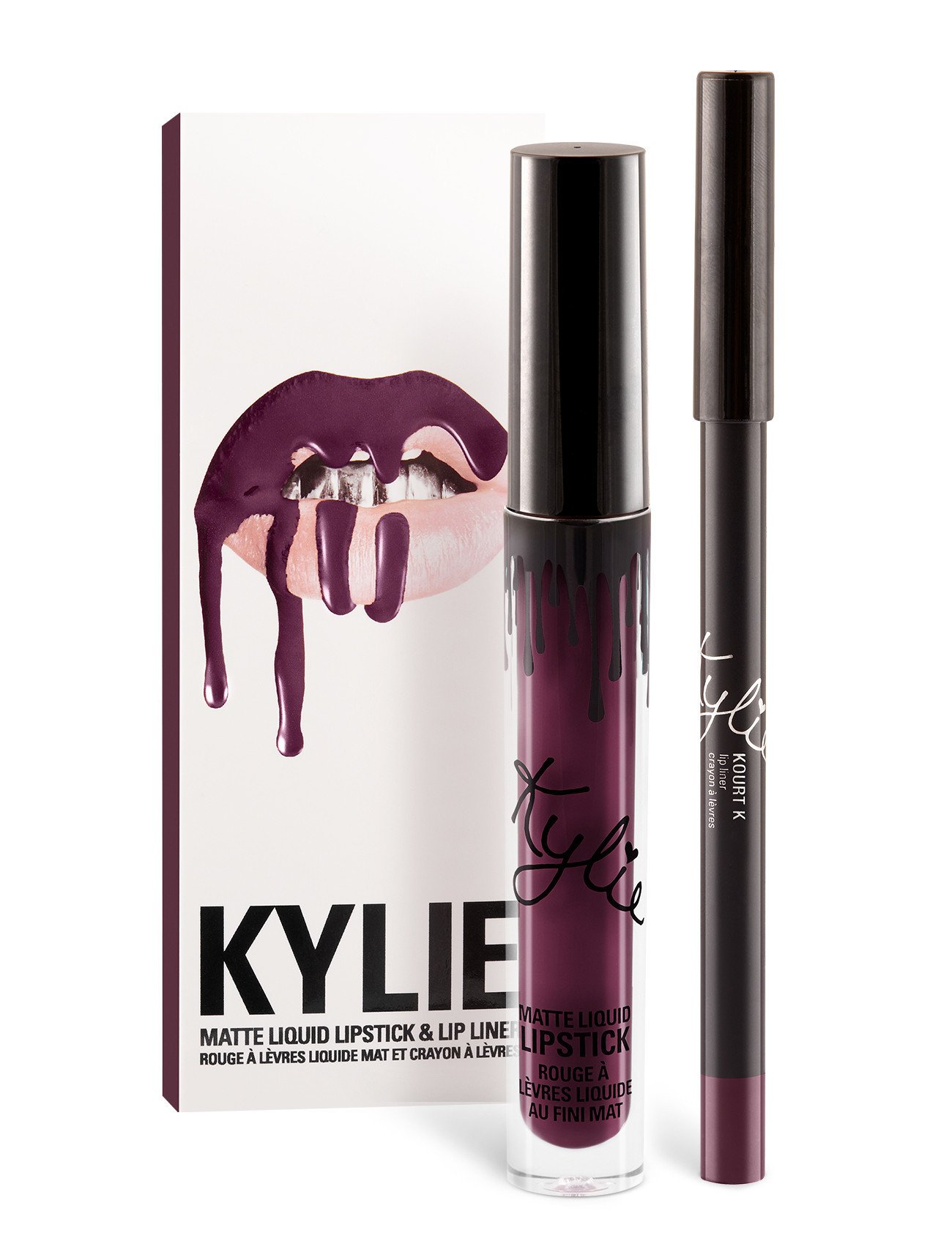 Happy Sunday! I am re-duping Kylie Cosmetics lipsticks that I had previously done in lieu of all of the new liquid lipsticks that have been released since, and also paying closer attention to which brands are cruelty-free. The next shade up on the re-dupe list is "Kourt K", a deep plum hue with a matte finish. After comparing countless side by side swatches, I have found 5 alternative colors that are so close, if not exact replicas of the popular liquid lipstick. Let's begin the dupes!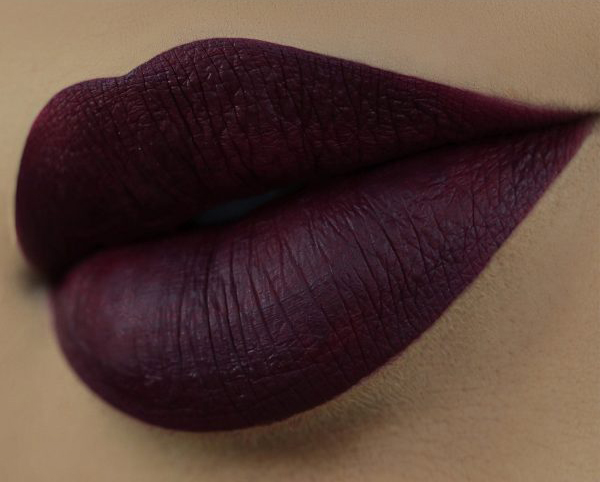 The Dupes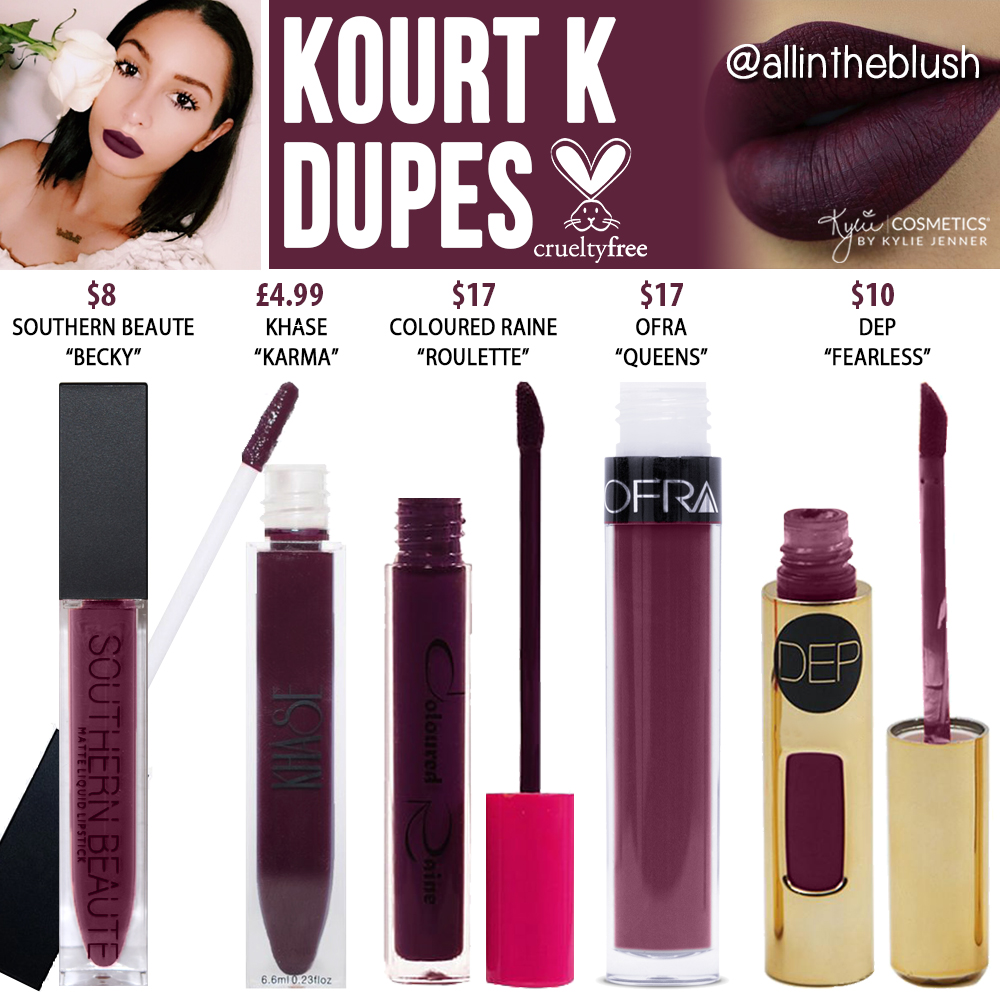 1. Southern Beaute "Becky" ($8)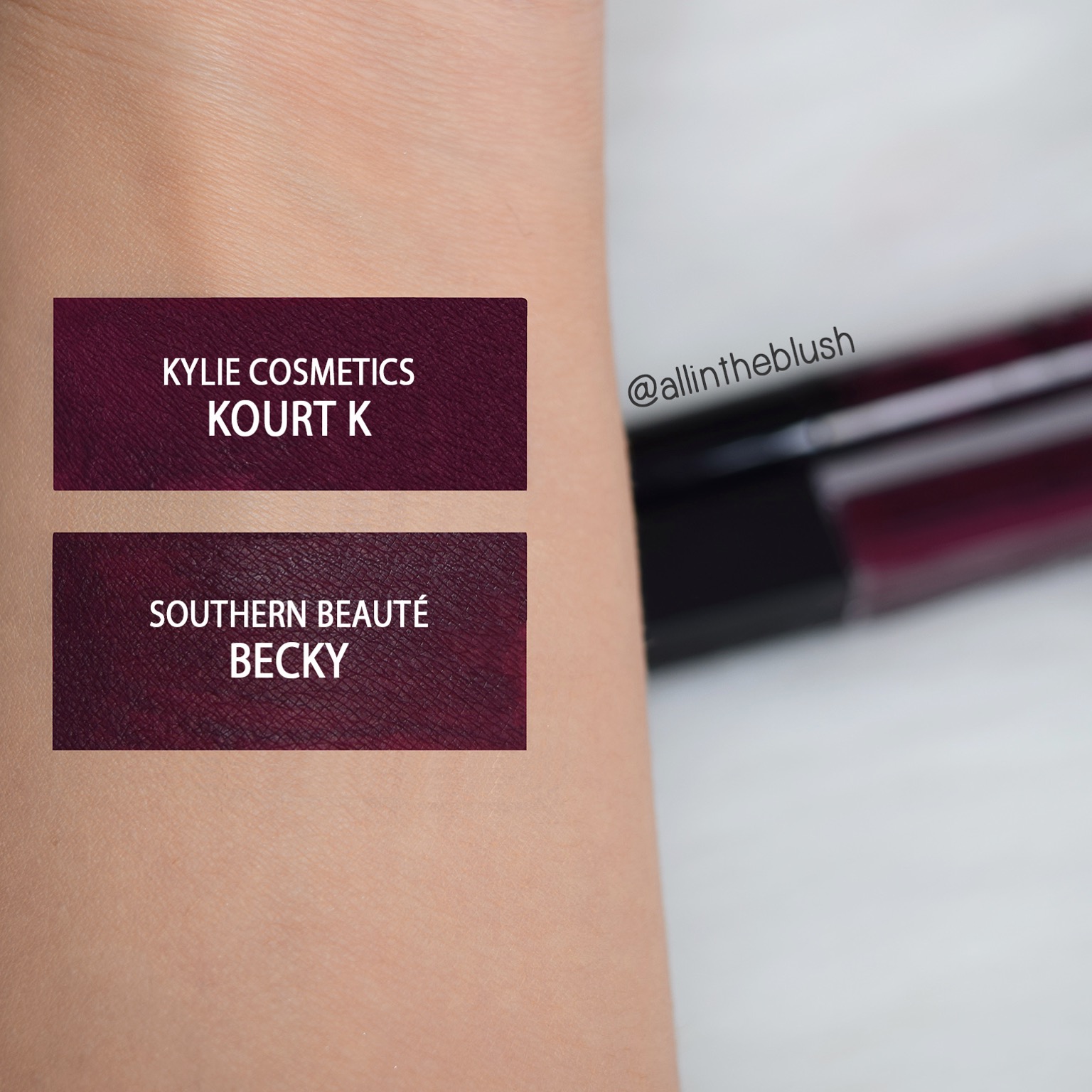 Buy at SOUTHERNBEAUTE.
2. Khase "Karma" (£4.99 )

Buy at
KHASE
.
3. Coloured Raine "Roulette" ($17)

Buy at
BEAUTYBAY
.
4. Ofra "Queens" ($17)

Buy at
ULTA
.
5. Dep "Fearless" ($10)

Buy at
ULTA
.
More Dupes
Stay tuned for re-dupes of the rest of Kylie Cosmetics Lipkits! 🙂