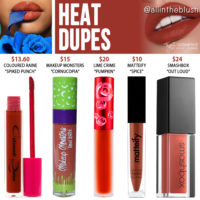 Kylie Cosmetics Heat Velvet Liquid Lipstick Dupes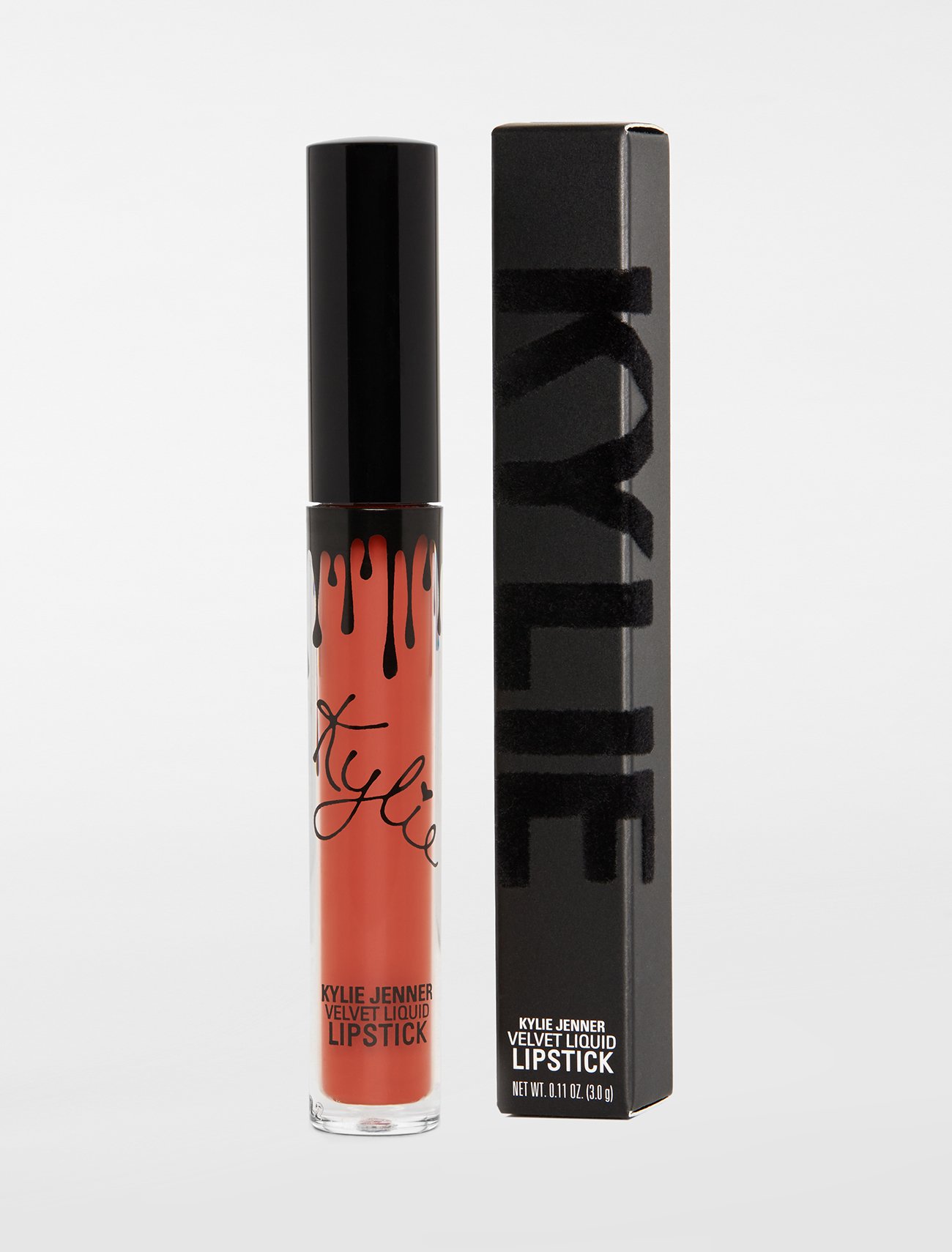 I have another Kylie Cosmetics dupe to share with all of you! The next shade up on the list is "Heat", a burnt orange hue with a velvet finish. After comparing several side by side swatches, I have found 5 alternatives shades for the popular velvet liquid lipstick. Let's begin the dupes!
The Dupes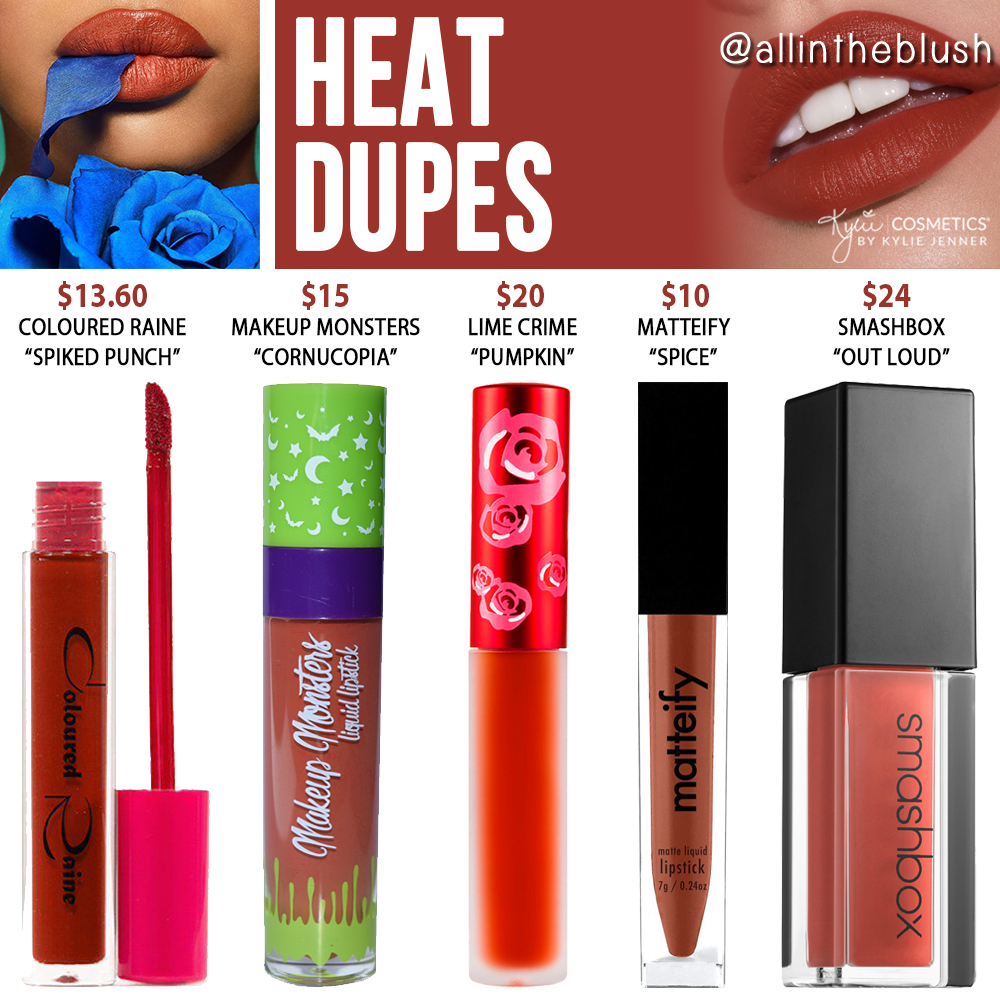 1. Coloured Raine "Spiked Punch" ($13.60)

Buy at
COLOUREDRAINE
.
2. Makeup Monsters "Cornucopia" ($15)

Buy at
MAKEUPMONSTERS
.
3. Lime Crime "Pumpkin" ($20)

Buy at
ULTA
.
4. Matteify "Spice" ($10)

Buy at
MATTEIFY
.
5. Smashbox "Out Loud" ($24)

Buy at
SEPHORA
or
SMASHBOX
Stay tuned for dupes of the rest of Kylie Cosmetics new Velvet Lipsticks! 🙂