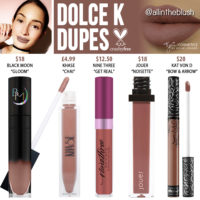 Kylie Cosmetics Dolce K Liquid Lipstick Dupes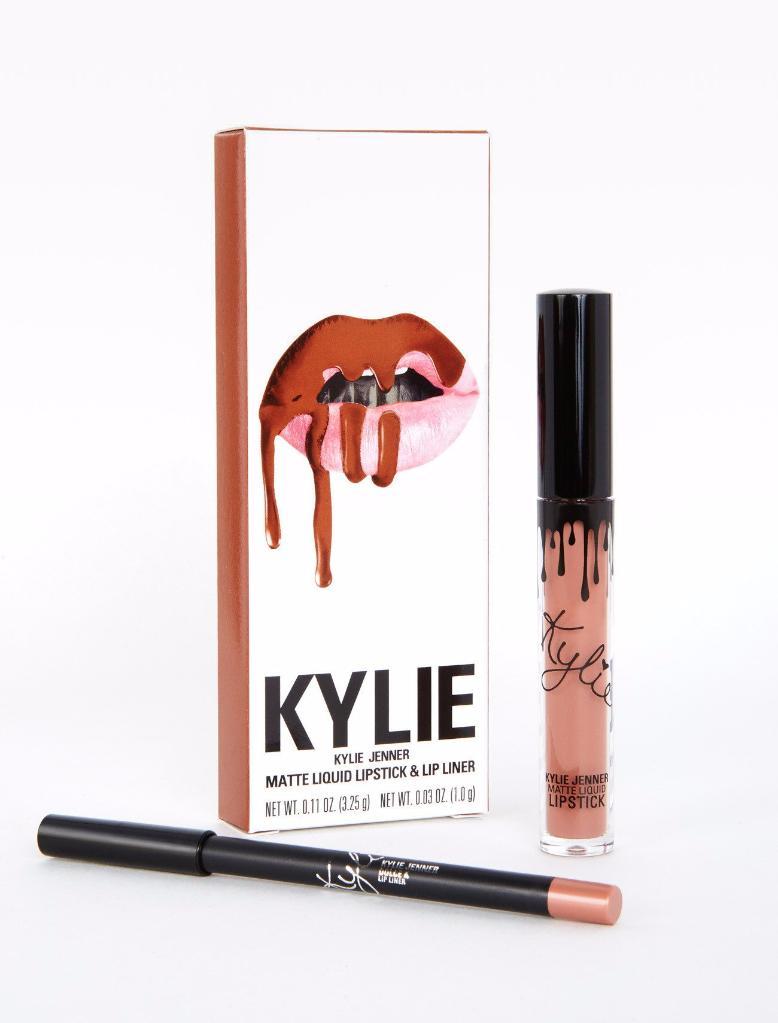 I am re-duping Kylie Cosmetics lipsticks that I had previously done in lieu of all of the new liquid lipsticks that have been released since, and also paying closer attention to which brands are cruelty-free. The next shade up on the re-dupe list is "Dolce K", a deep beige nude hue with a matte finish. After comparing countless side by side swatches, I have found 5 alternative colors that are so close, if not exact replicas of the popular liquid lipstick. Let's begin the dupes!
The Dupes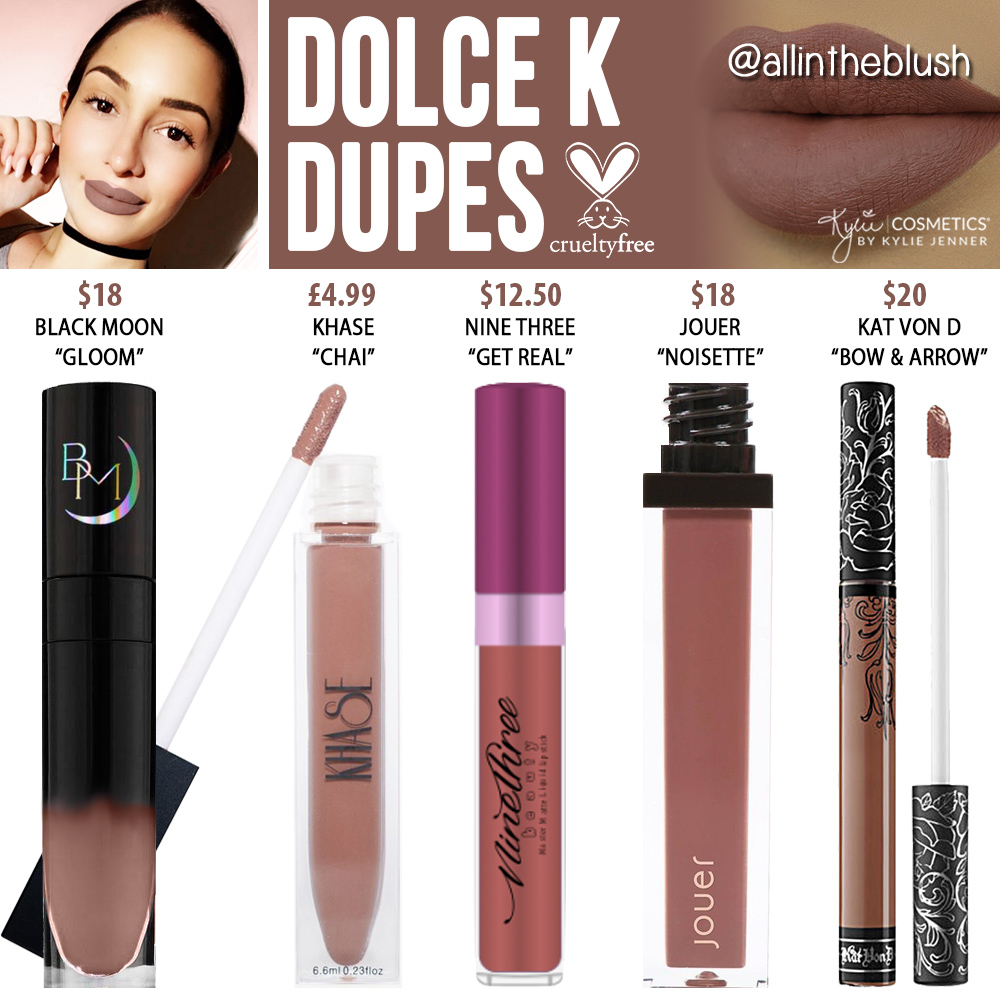 1. Black Moon Cosmetics "Gloom" ($18)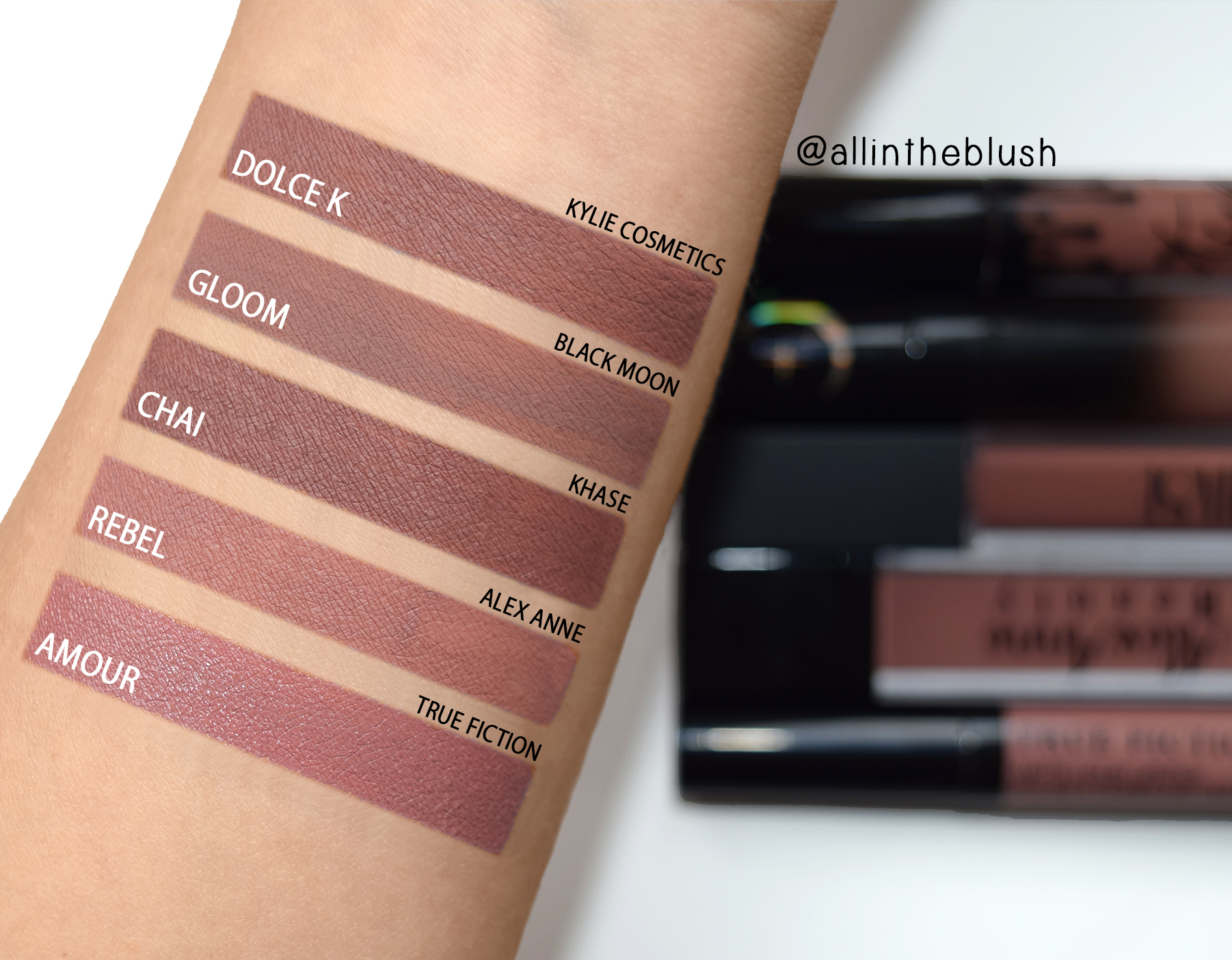 Buy at BLACKMOON.
2. Khase "Chai" (£4.99)
(See photo in dupe #1)
Buy at KHASE.
3. Nine Three Beauty "Get Real" ($12.50)

Buy at
NINETHREEBEAUTY
.
4. Jouer "Noisette" ($18)

Buy at
NORDSTROM
.
5. Kat Von D "Bow & Arrow" ($20)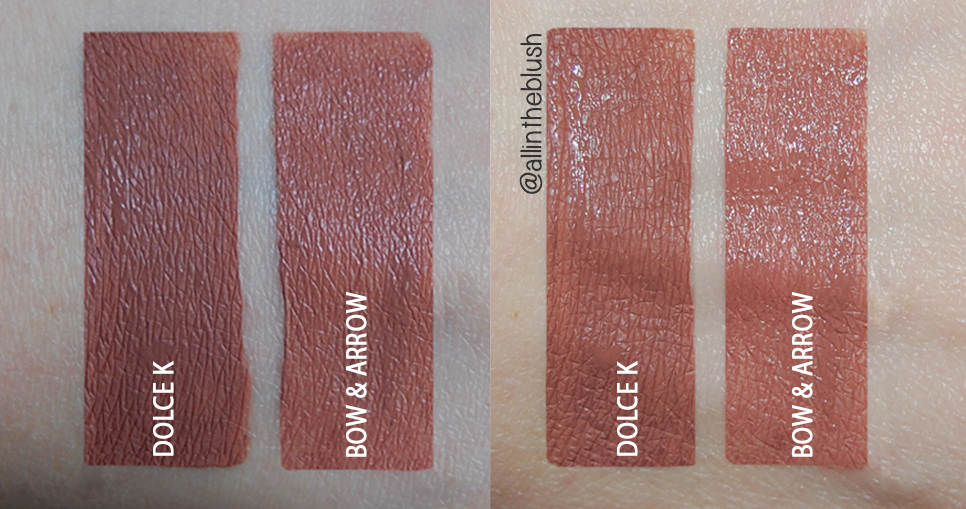 Buy at SEPHORA.
Stay tuned for re-dupes of the rest of Kylie Cosmetics Lipkits! 🙂