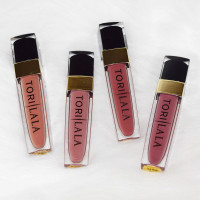 Review: Tori La La True Matte Lip Creams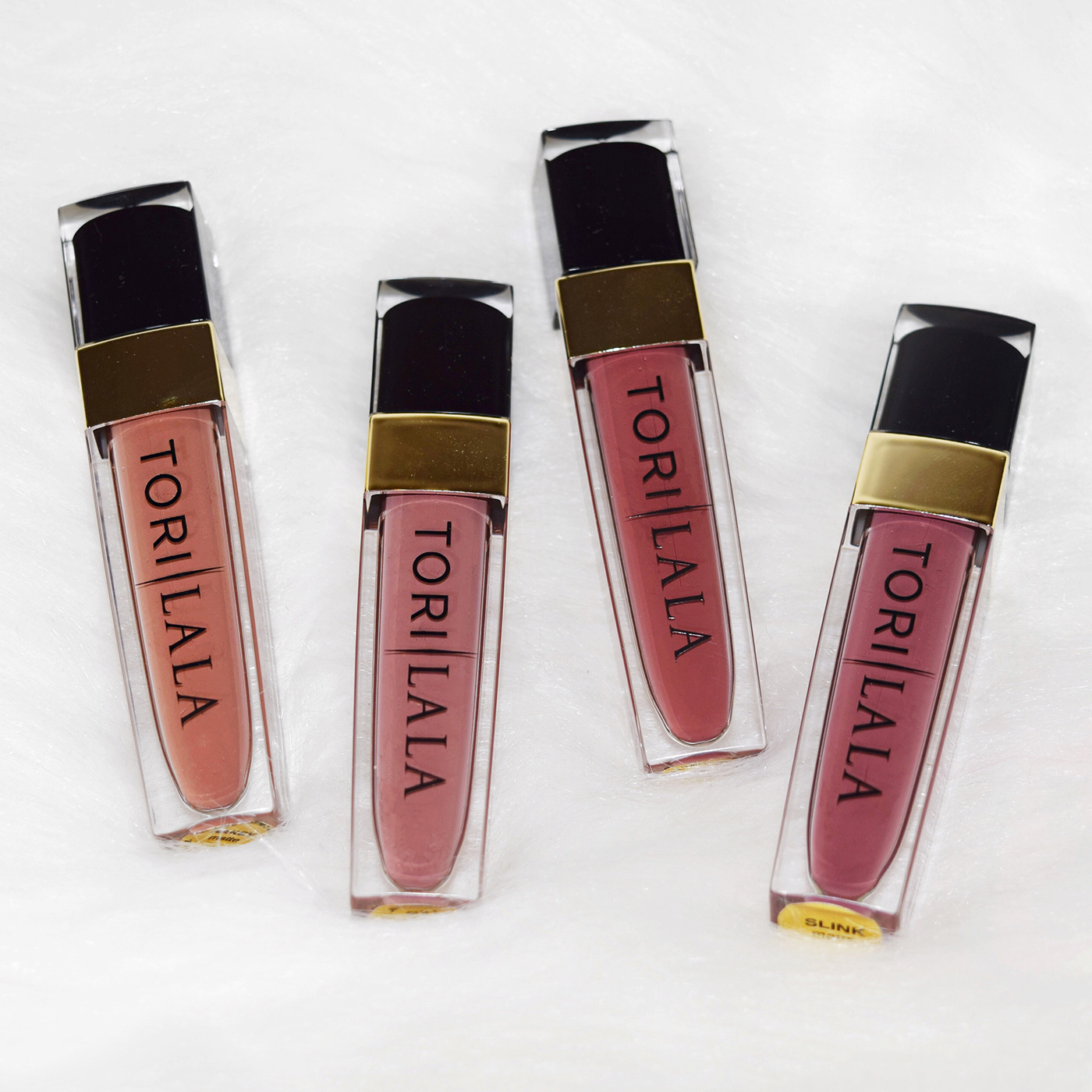 Happy Monday, my lovely readers! I'm so excited to share this new cosmetic brand I recently discovered, Tori La La. I was sent a variety of their liquid lipsticks and have reviewed their line of true matte lip creams. Contained in my post are high quality swatch photos and even a special promo code, so let's get to it!
The Formula
Official Description: TRUE MATTE is a highly pigmented formula that glides on as a liquid and dries to a kiss proof matte finish without dehydrating the lips. Vegan & Cruelty Free
Net wt 6g/0.21 oz
I found the formula of these matte lip creams to be incredible. The precision applicator makes for an easy application and the formula glided on super smoothly. Another great attribute of the matte lip cream formula is their fast drying time. I can also attest to their kiss proof ability as the swatches on my arm didn't come off too easily.
Swatches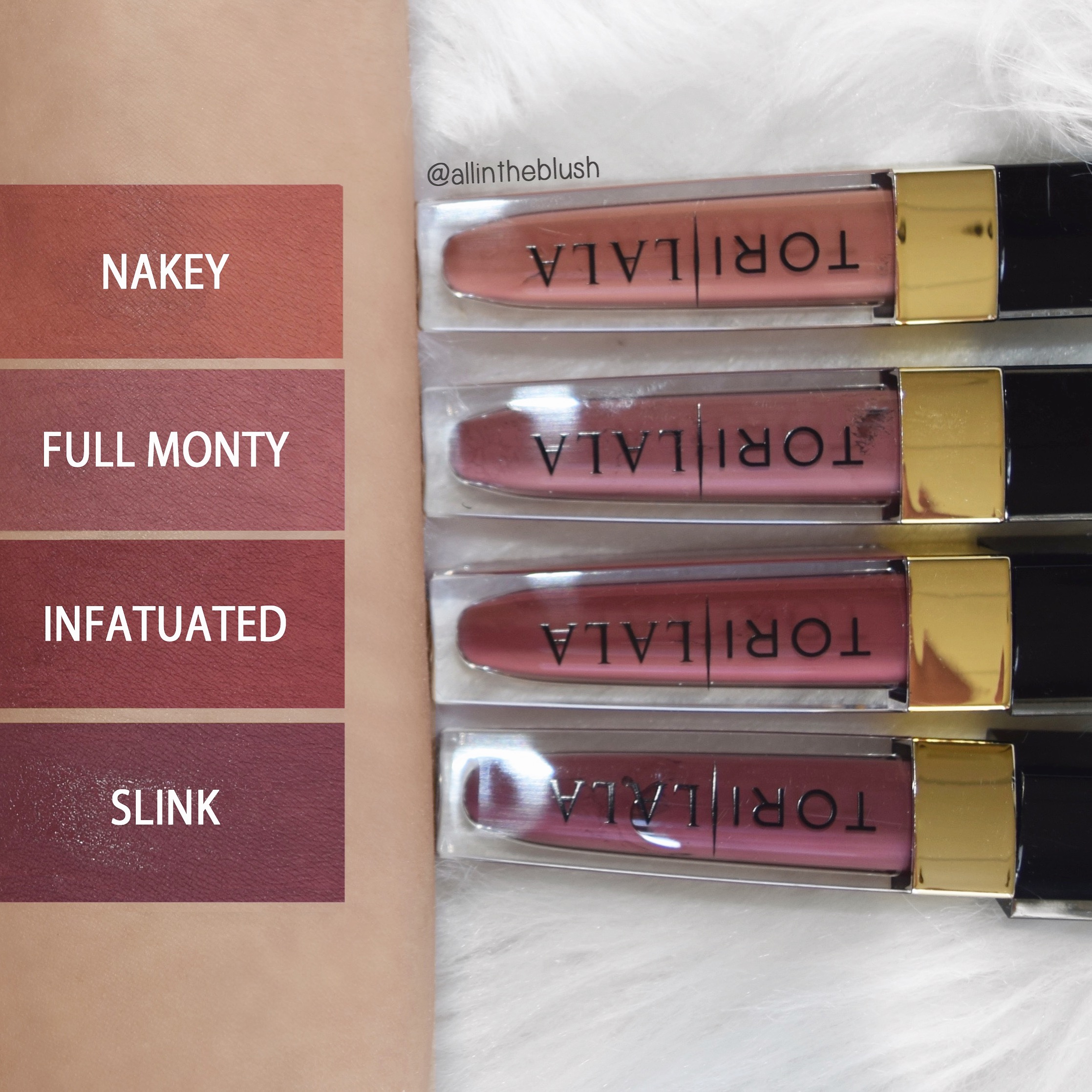 Nakey: Beige nude with the slightest hint of peach
Full Monty: Soft mauvey brown nude
Infatuated: Warm rosey brown
Slink: Neutral mauve – a must have for every skin tone!
I was given these four amazing colors to try from the true matte lip creams but the line consists of 11 colors in total.
Availability
Use Promo code "BLUSH" for 20% off your entire purchase! The Tori La La True Matte Lip Creams retail for $16.99 (USD) on TORILALA.COM.
SOCIAL MEDIA
Connect with Tori La La on social media!
What do you think about these lip creams? Let me know your thoughts in the comments below! 🙂