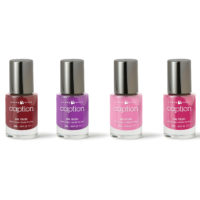 Review & Swatches: Young Nails Caption Nail Polish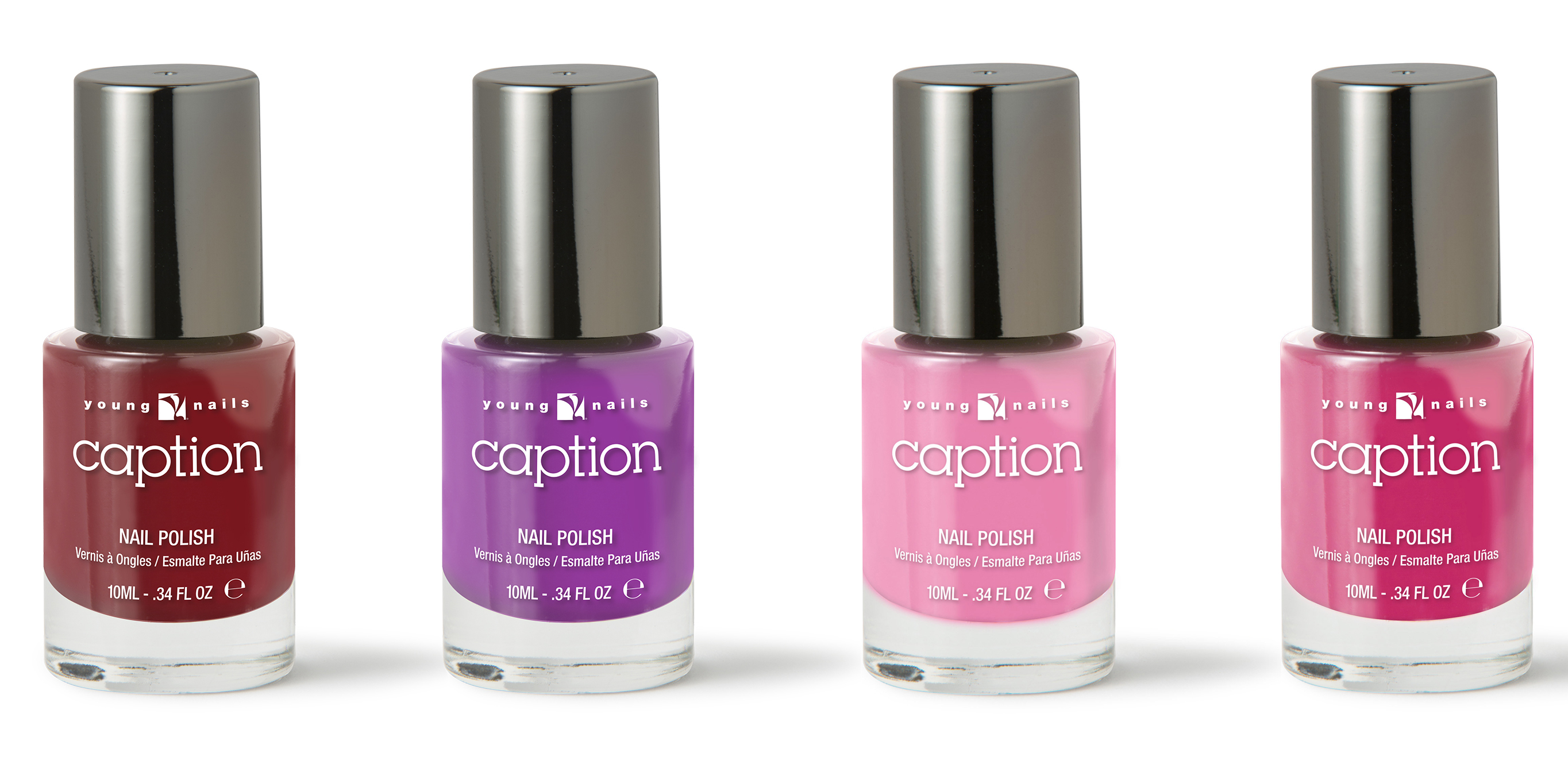 Happy TGIF! I'm so excited to share this new brand, Young Nails with all of you! Started by an ambitious mother followed by the addition of her two talented sons, Young Nails is and will always be a family brand at heart. The Young Nails line of Caption polishes mimic the longevity and strength of gel with a mirror-like shine, but without the harmful and many times painful UV light. The brand generously sent me 4 shades out of their Caption nail polish line to try, and I have reviewed them for all of you today! So let's begin!
The Formula
Product Description: Lock in your look with the Caption system. Caption Nail Polish with LacQ3 Technology wears tough as gel with a mirror-like shine. Air dries 3Xs faster than regular polish. Stay chip-free 2-3Xs longer. Non-UV. Soak-free instant removal. Chip-Free. Drama-Free. Relentless Polish.
Size: 10 mL – 0.34 fl oz
The Colors
The Caption line includes countless shades which you can oggle over here on their webpage. But in the meantime, here are the stunning and very V-Day appropriate shades that I was sent:
Not Your Baby: Bright baby doll pink full of sass.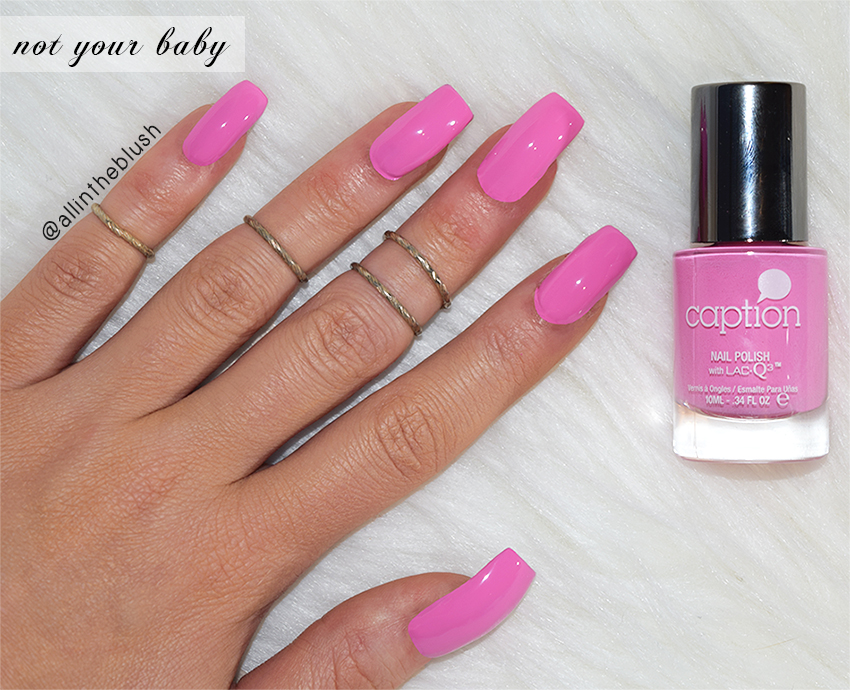 Zigged When I Shoulda Zagged: Bright Magenta Purple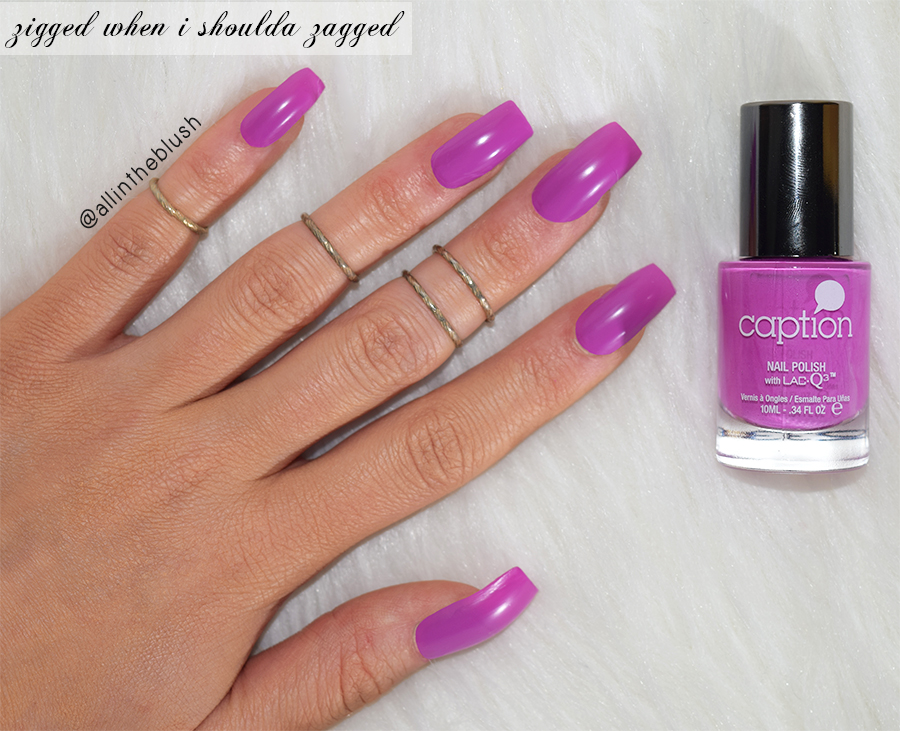 She's a Pistol: A spit fire magenta.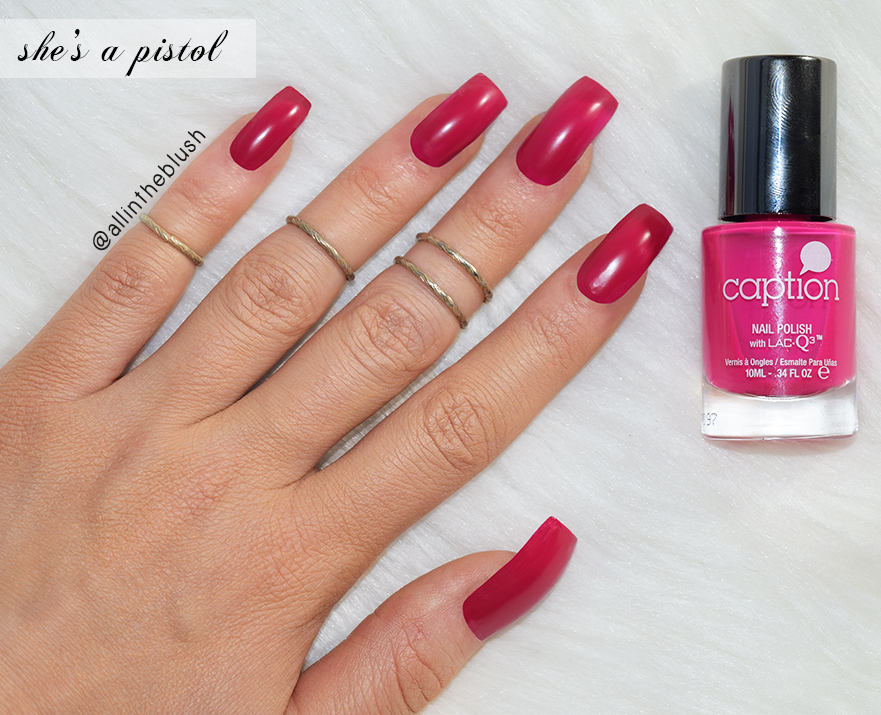 Bite Your Tongue: Stop Sign Red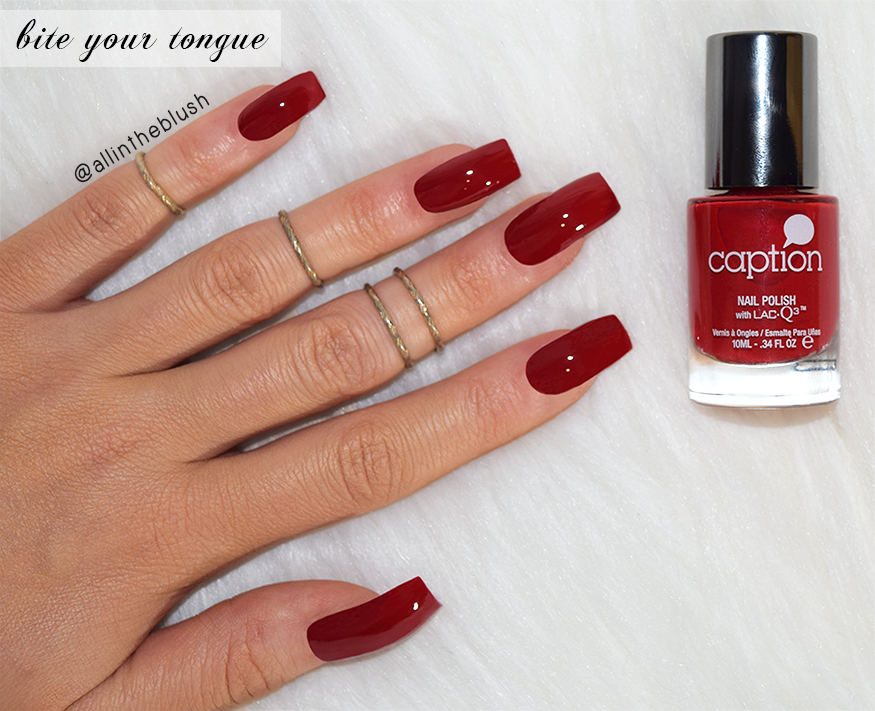 These nail lacquers work best in conjunction with the Caption Base Coat & Top Coat, which also operate with the LacQ3 technology.
Overall Thoughts
Overall, I am highly impressed with this brand. Not only do I love their family-oriented nature and backstory, but also their dedication to creating such a high-quality brand by becoming nail technicians and experts on the art of nails. The Caption line has an endless variety of shades, which is always a huge benefactor for me in a nail brand. In addition to all of the lust-worthy shades, Caption also carries a line of nail care products and top effects, making for endless possible nail creations.
Availability
Available for $9.95 (USD) on ULTA.