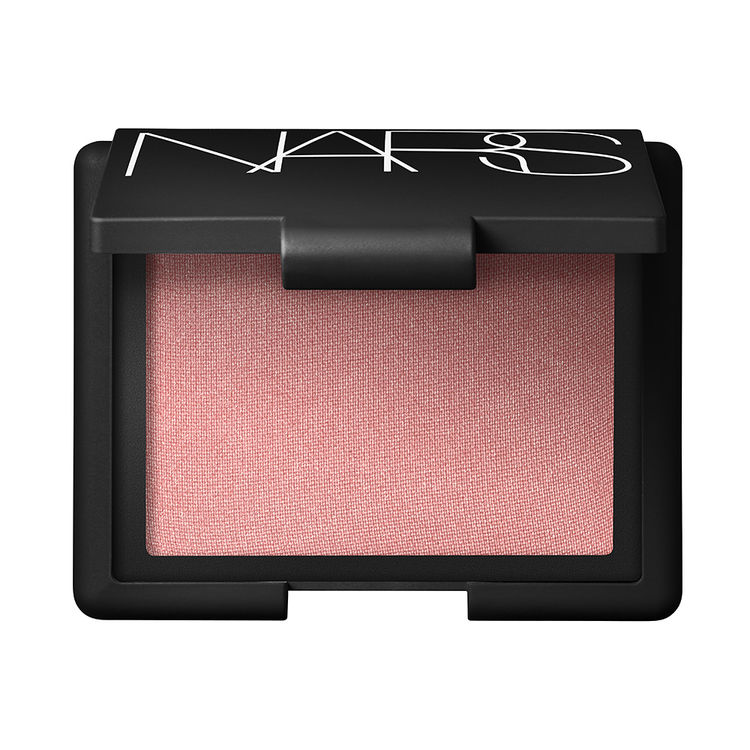 I have another NARS Blush dupe to share with you! The next shade up on the dupe list is "Orgasm", a peachy pink with golden shimmer. After comparing several swatches, I have found a list of alternative products for the popular blush. Let's begin the dupes!
The Dupes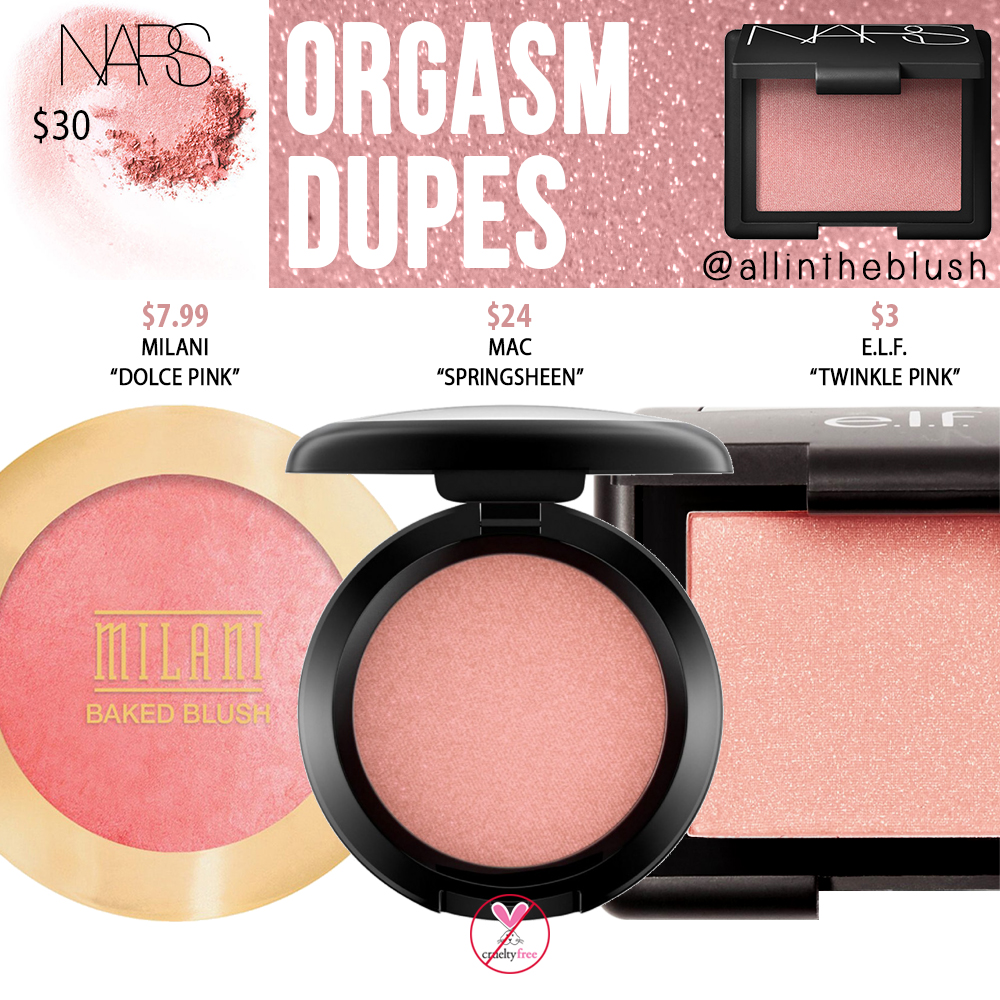 1. Milani Baked Blush "Dolce Pink" ($7.99)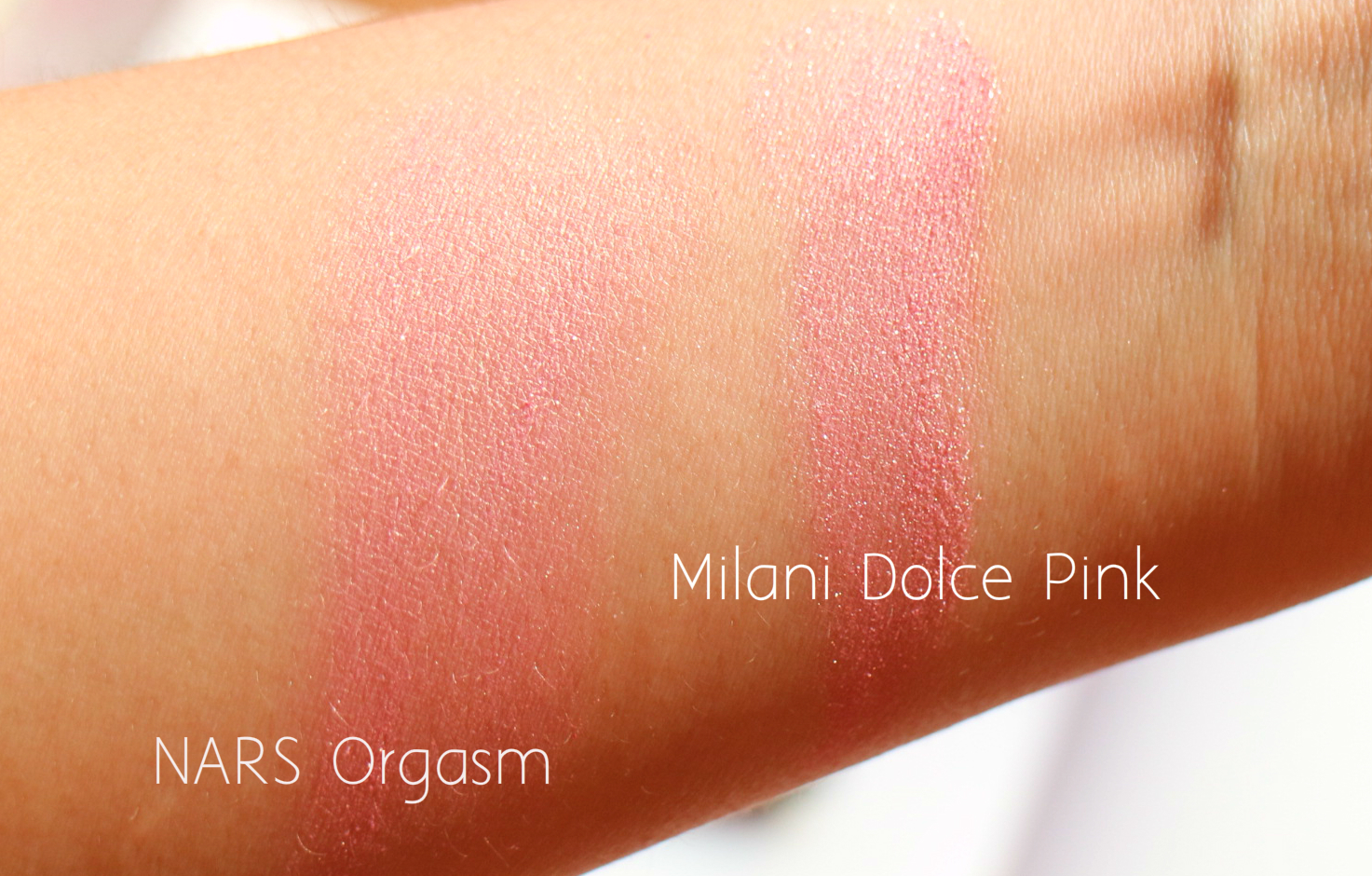 Buy at AMAZON or ULTA.
2. MAC Powder Blush "Springsheen" ($24)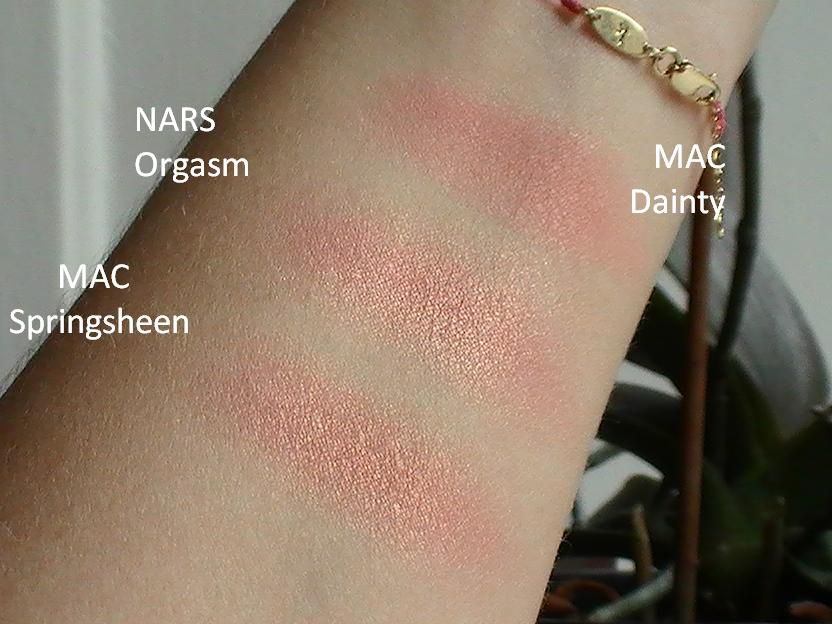 Buy at AMAZON.
3. e.l.f. Blush "Twinkle Pink" ($3)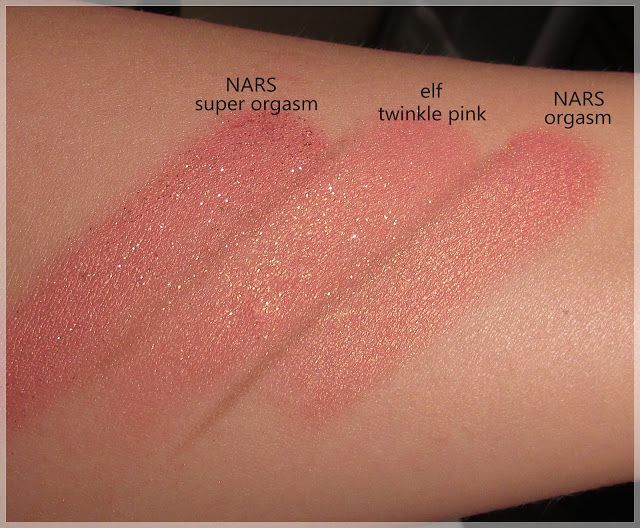 Buy at AMAZON.
More Dupes
The Balm "Hot Mama" Blush ($20)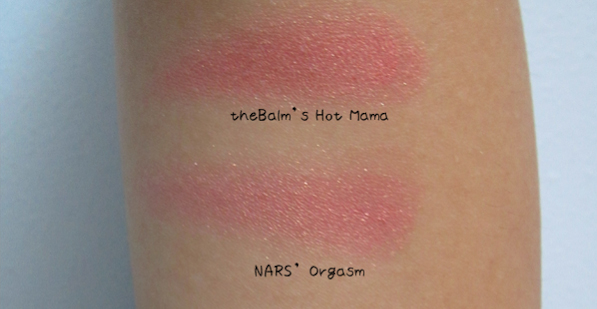 Buy at AMAZON.
Sleek Makeup Blush "Rose Gold" ($7)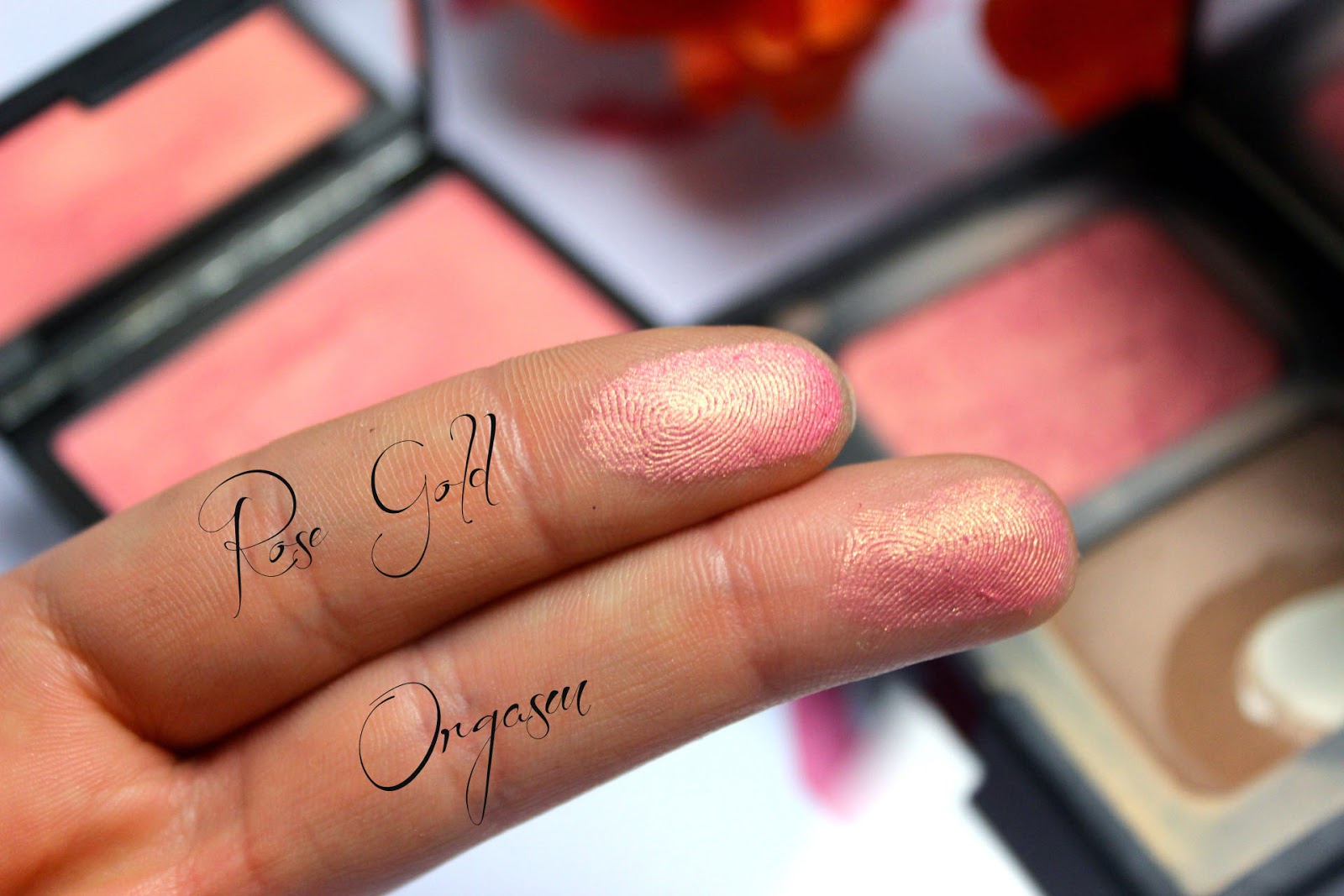 Buy at AMAZON.
What NARS products do you want to see duped next? Let me know in the comments below or in the comments on my Instagram! 🙂