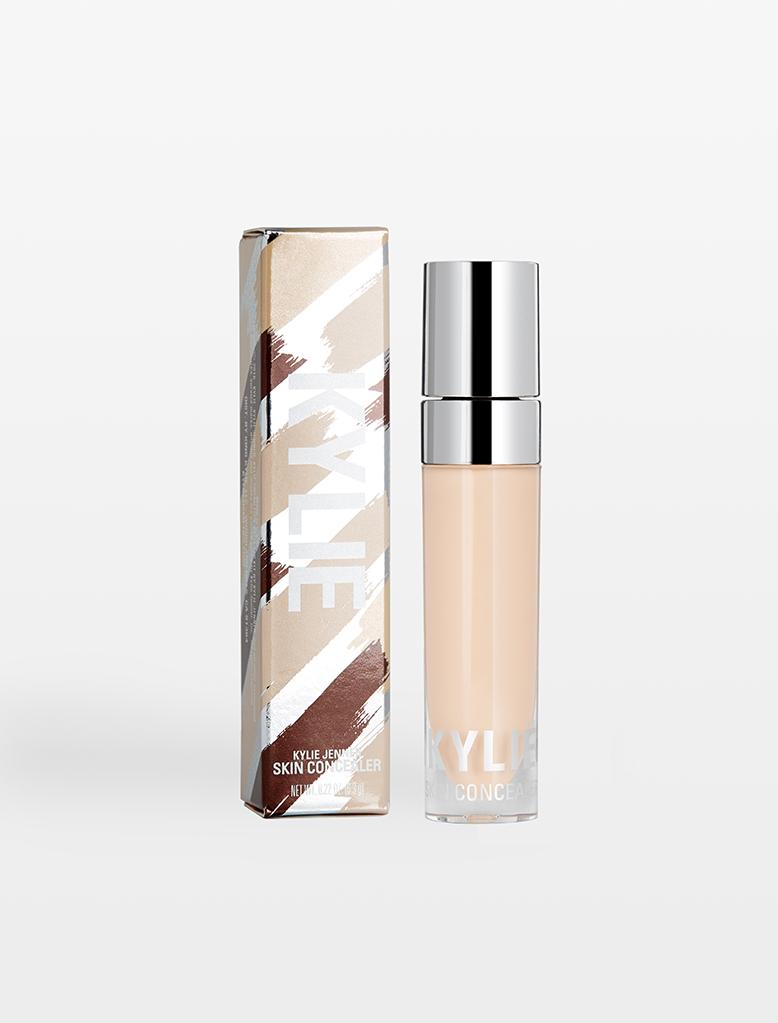 I have another Kylie Cosmetics Concealer dupe to share with you! The next shade up on the dupe list is "Pearl", a light pink with peach undertones for fair skin tones. After comparing swatches, I have found a list of alternative shades for this cult-favorite concealer. Let's begin the dupes!
The Dupes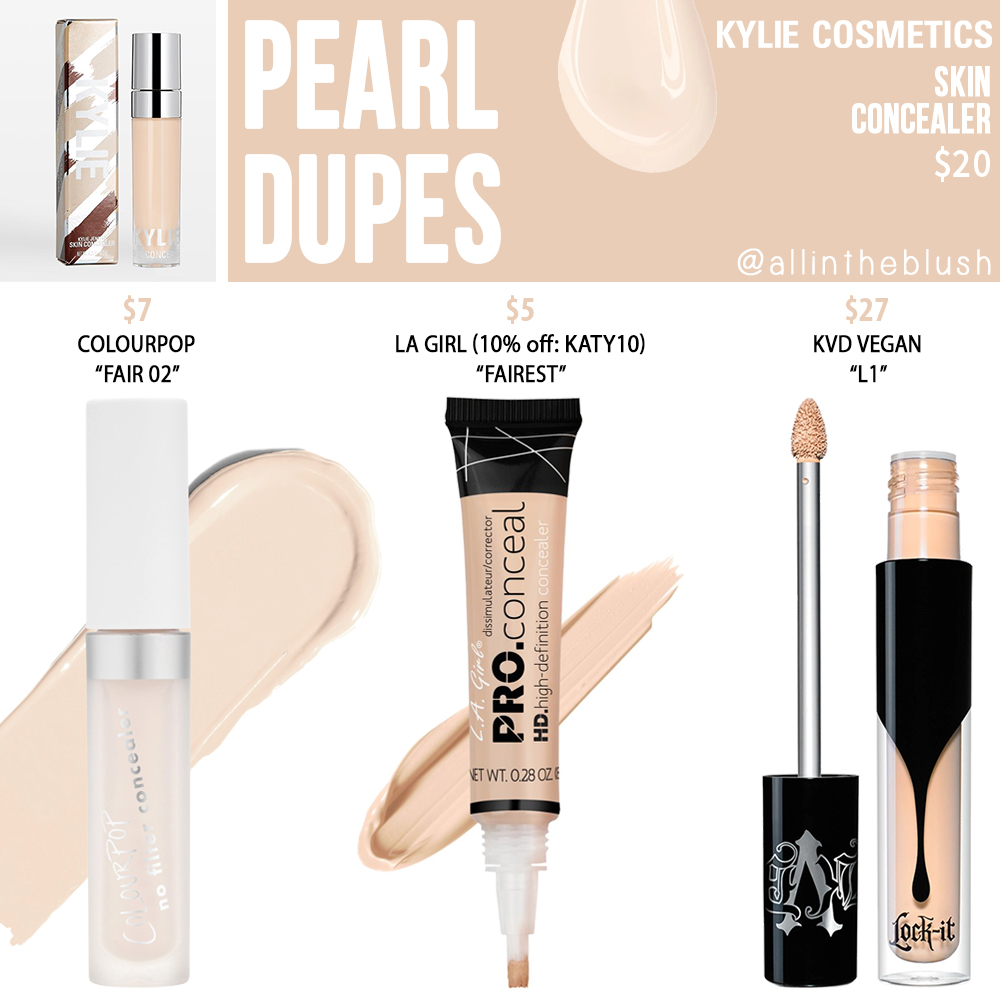 1. ColourPop No Filter Concealer "Fair 02" ($7)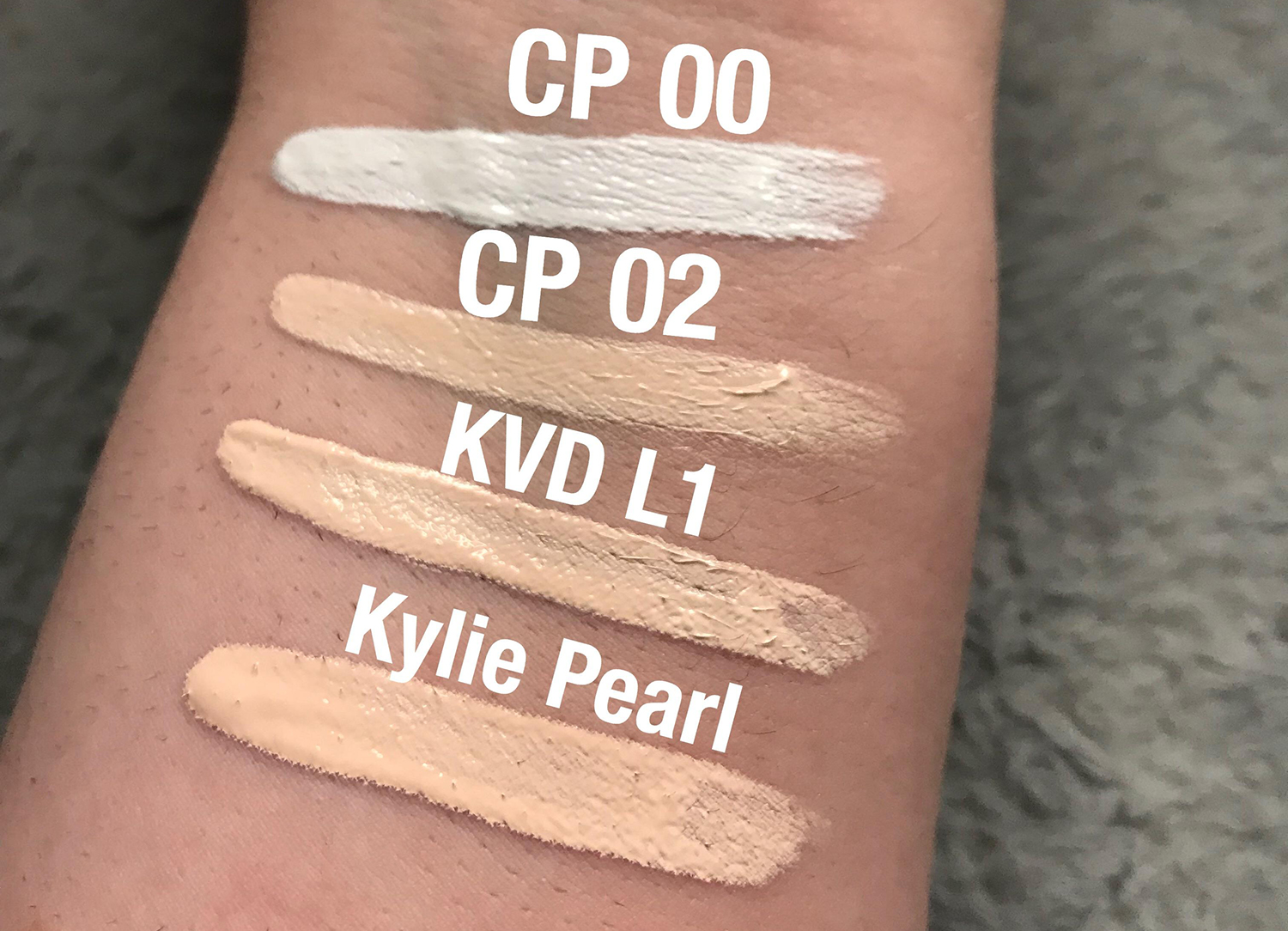 Buy AMAZON or COLOURPOP.
2. LA Girl HD Pro.Conceal "Fairest" ($5)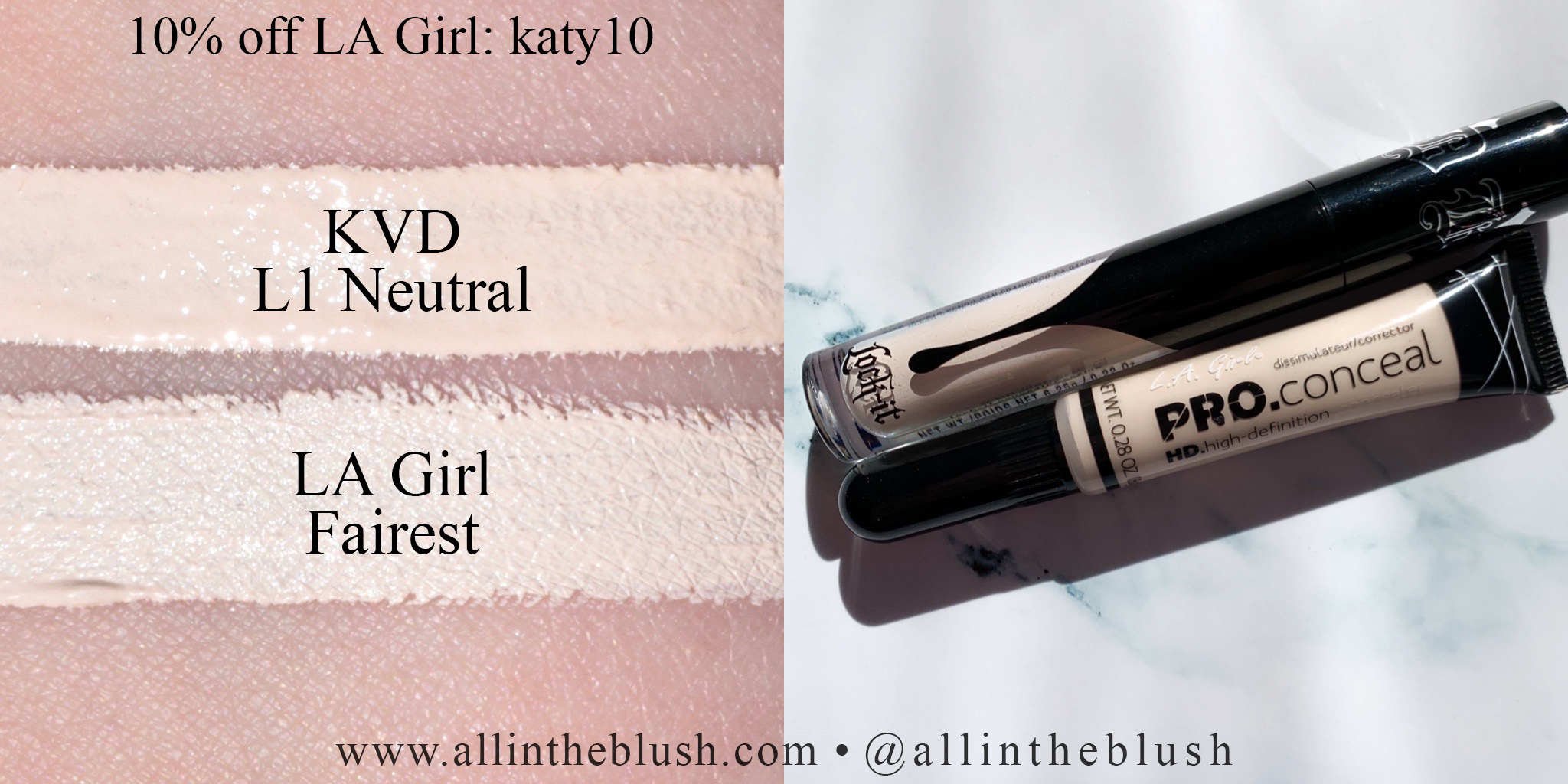 Buy at LAGIRL *(Use code KATY10 to save 10% off at LA Girl!)*
3. KVD Vegan Beauty Concealer "L1" ($27)
(See photo from dupe #1)
Buy AMAZON or KVDVEGANBEAUTY.