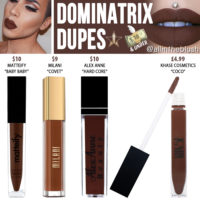 Jeffree Star Dominatrix Velour Liquid Lipstick Dupes ($10 & Under)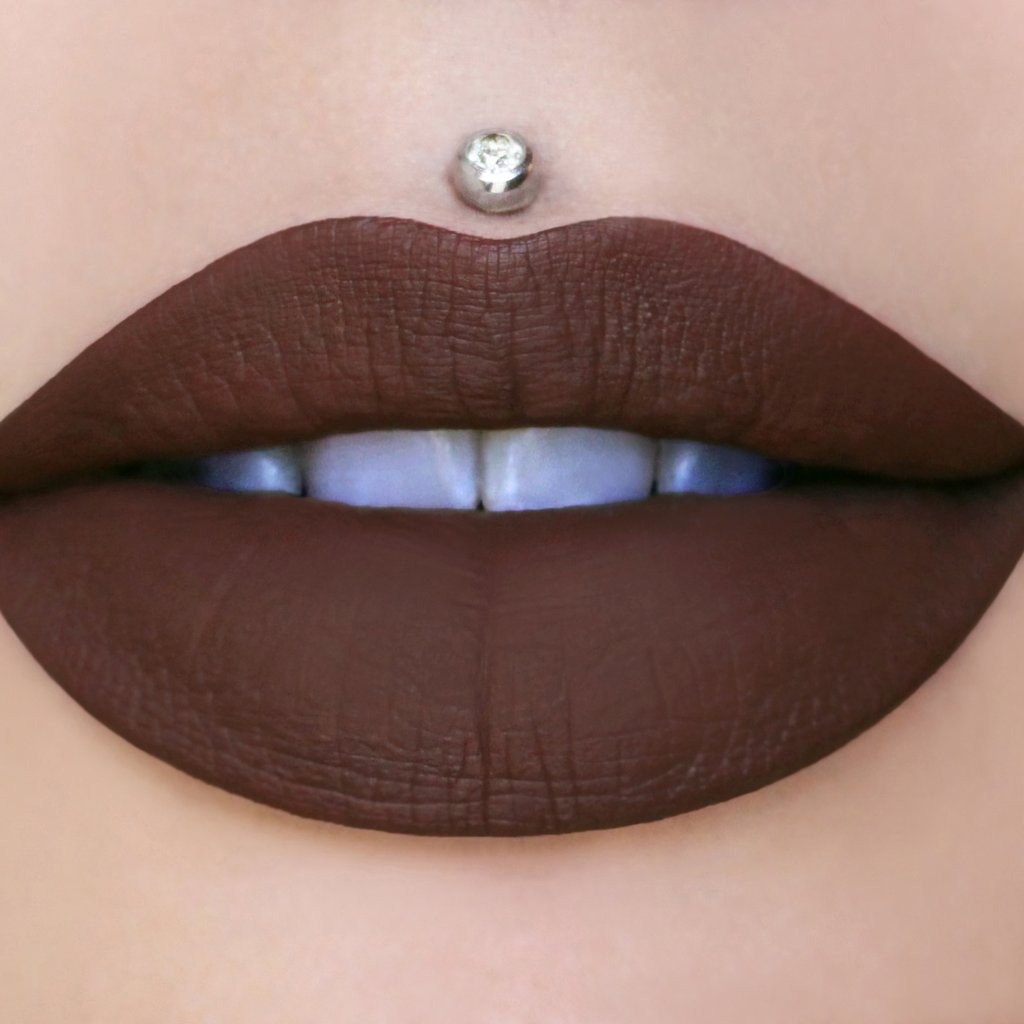 I have another Jeffree Star Velour Liquid Lipstick dupe to share with all of you today! But note that these dupes will be $10 & under! The next shade up on the dupe list is "Dominatrix", a chocolate brown hue with a matte finish. After comparing countless side by side swatches, I have found 5 alternative colors that are so close, if not exact replicas of the popular velour liquid lipstick. Let's begin the dupes!
The Dupes
Buy at
MATTEIFY
.
2. Milani "Covet" ($9)

Buy at
WALGREENS
or
TARGET
.
3. Alex Anne "Hard Core" ($10)

Buy at
ALEXANNE
.
4. Khase "Coco" (€4.99)

Buy at
KHASE
.
What Jeffree Star Velour Liquid Lipstick shades do you want to see dupe or re-duped next? Let me know in the comments below or in the comments on my Instagram! 🙂