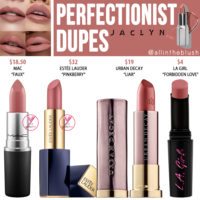 Jaclyn Hill Cosmetics Perfectionist Lipstick Dupes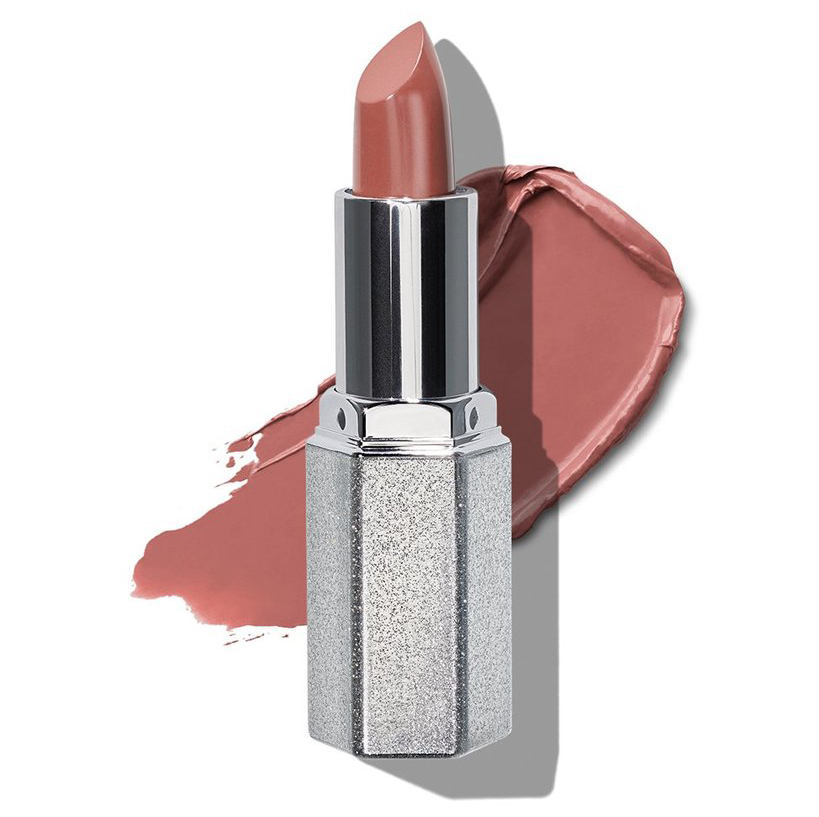 I have another Jaclyn Hill Cosmetics Lipstick dupe to share with you! The next shade up on the dupe list is "Perfectionist", a blushing terracotta hue with a satin finish. After comparing several swatches, I have found a list of alternative shades for the popular lipstick. Let's begin the dupes!
The Dupes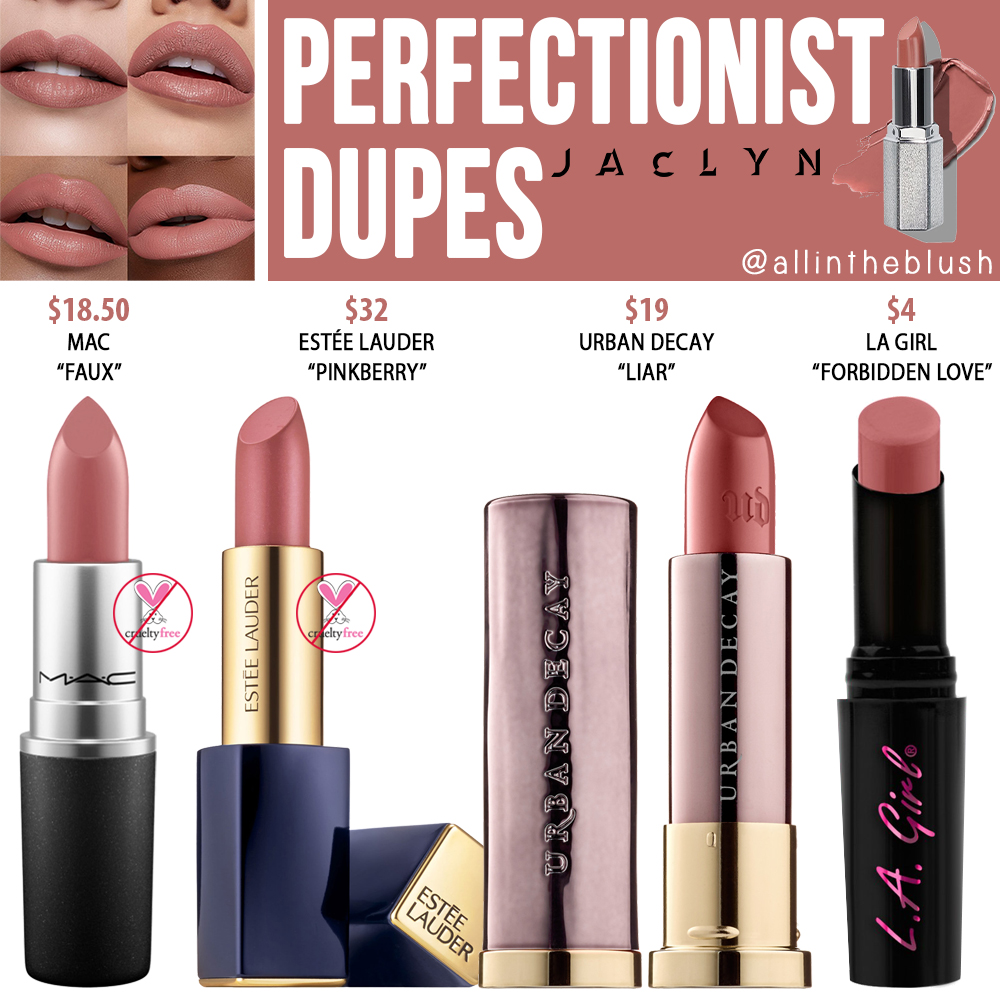 1. MAC Lipstick "Faux" ($18.50)

Buy at
AMAZON
or
NORDSTROM
.
2. ESTÉE LAUDER Pure Color Envy Sculpting Lipstick "Pinkberry" ($32)
See swatch comparisons here.
Buy at NORDSTROM or AMAZON.
3. Urban Decay Vice Lipstick "Liar" ($19)

Buy at
SEPHORA
or
AMAZON
.
4. LA Girl Luxury Creme Lipstick "Forbidden Love" ($4)

Buy at
AMAZON
or
WALMART
.