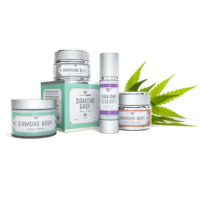 Combat Dry Skin With DiamondHEMP Scrubs and Moisturizers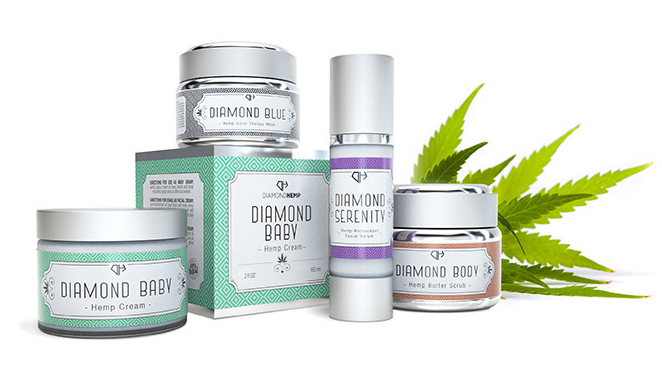 With the wide assortment of skincare products to choose from in today's marketplace, it can be overwhelming to even know where to start. Ingredient lists are so often convoluted with not much of an explanation as to how they will actually help your skin. Many of these ingredients you probably have never heard of are also quite far from being natural that many of us wonder if they are actually effective, or better yet safe, for our skin. Well I'm here to introduce you to one of the most natural skincare ingredients that is continuing to make a buzz in the beauty industry: Hemp. Hemp-infused skincare products date back a long time for their natural skin-hydrating properties, but not until recently has it become so trendy. I'm here to share with you all of the amazing benefits of using hemp beauty products, and a brand that is positively promoting beauty and well-being through their hemp oil products.
About DiamondHEMP
DiamondHEMP believes in hemp as a powerful botanical that works synergistically with other natural ingredients to promote healthy beauty. Their hemp-infused products combine the benefits of hemp with other natural ingredients for age-defying and ultra power rejuvenating effects. A few of my favorite products from the brand include their Hemp Scrubs and Hemp Moisturizers. Some of you may be asking: Is it safe/legal? Yes, the Federal Farming Act of 2014 made hemp products legal in all 50 states. At DiamondHEMP, every hemp plant is organically grown and selected by hand in one of their sustainable hemp farms from Kentucky, Colorado, and Scandinavia. Every single product is batch tested and guaranteed for purity and potency. Each batch of final product is then tested and verified by an independent lab to ensure consistency.
DiamondHEMP Scrubs
The popular Diamond Hemp Scrubs contain many nourishing ingredients including organic shea butter, organic cocoa butter, organic coconut oil, soothing hemp, and Turbinado sugar. Together, these ingredients work together to reveal healthier looking skin with their exfoliating and hydrating qualities. There are three varieties of their hemp scrubs: Hemp Butter Scrub (Diamond Body), Hemp Body Scrub (Diamond Bathe), and Hemp Body SCrub (Diamond Chocolate). My personal favorite is the Hemp Butter Scrub (Diamond Body), as it contains organic aloe leaves and nourishing sweet almond oil, leaving skin looking radiant and hydrated.
DiamondHEMP Moisturizers
Currently, there are 3 Diamond Hemp Moisturizers available: Hemp Antioxidant Facial Serum (Diamond Serenity), DMAE Cream (Diamond Essentials), and Hemp Antioxidant Cream (Diamond Aloha). These lightly fragrance and ultra moisturizing serums and creams provide deep skin hydration using pure hemp oil and natural botanicals.
Why Hemp for Beauty?
There are a number of reasons why hemp is such a beneficial ingredient in skincare products. Containing antioxidant vitamins, hemp helps to promote skin tissue growth in addition to supporting skin tone and elasticity. Studies have shown that Omega-3 is excellent for smoothing and toning skin, which is contained in hemp seed oil. In addition, these Omega-3 fatty acids in hemp seed oil also help to improve the skin cell's structure and eliminate waste products. Another active ingredient in hemp that's vital to healthier and more hydrated skin is amino acids. Amino acids are known for helping skin generate collagen and elastin, which in turn prevents wrinkles and allows skin to retain more moisture. As an added bonus, amino acids are also great for treating eczema or psoriasis, and extremely dry skin. Amino acids can also reduce the appearance of stretch marks.
I am one of the many people with sensitive skin, so I love that hemp seed oil has natural anti-inflammatory properties and the moisture to combat temporary discomfort from irritation. Using a hemp lotion can also help oilier skin as it does not clog pores. Aside from the wonderful anti-inflammatory properties of hemp seed oil, hemp is also rich in vitamins A, E, and C. Vitamin E is an effective antioxidant that promotes the growth of healthy skin tissue, while Vitamin C acts as a building block for collagen growth and maintaining skin elasticity and tone. Finally, Vitamin B helps to keep skin firm by providing it with beneficial fatty acids.