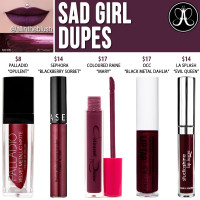 Anastasia Beverly Hills Sad Girl Liquid Lipstick Dupes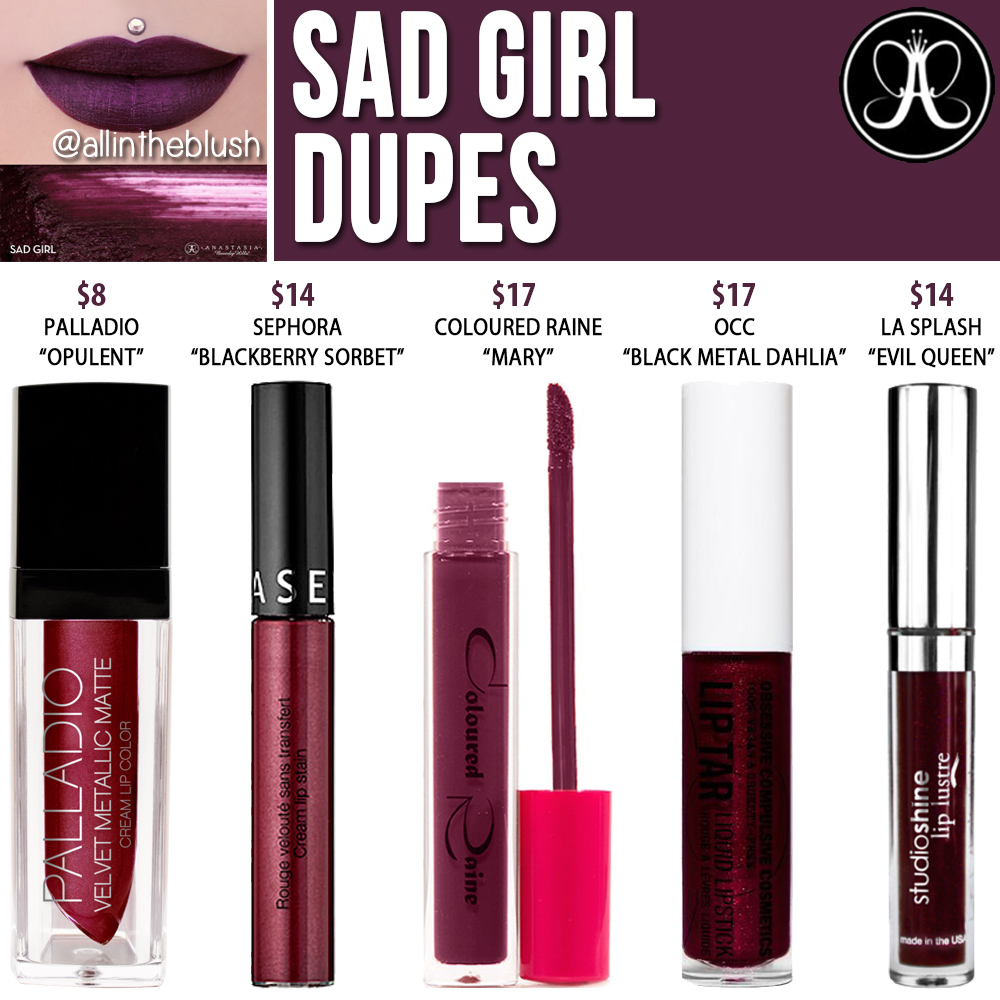 It's time for another Anastasia Liquid Lipstick dupe! The next color up on the list is "Sad Girl", a metallic black cherry hue with a matte finish. Based on comparing swatches with 'Sad Girl', I found five alternative shades that are either less expensive or the same price. Let's begin the dupes!
The Dupes
1. Palladio "Opulent" ($8)

Buy at
SALLYBEAUTY
.
2. Sephora "Blackberry Sorbet" ($14)

Buy at
SEPHORA
.
3. Coloured Raine "Mary" ($17)

Buy at
BEAUTYBAY
.
4. OCC "Black Metal Dahlia" ($17)

Buy at
DOLLSKILL
or
URBAN
.
5. LA Splash "Evil Queen" ($14)

Buy at
LASPLASH
.
What Anastasia shades do you want to see duped next? Let me know in the comments below or in the comments on my Instagram! 🙂