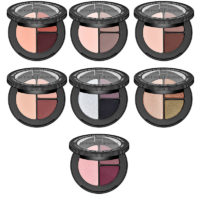 Smashbox Photo Edit Eye Shadow Trios for Spring 2018
These ultra-portable mini eye palettes come in a range of wearable neutrals, curated color combinations, and finishes. They're designed to let you create day-to-night looks, easily. The super-blendable, richly-pigmented formulas are perfect for any occasion. Each camera lens compact includes a double dose of the shade you'll use most, as well as a step-by-step how-to guide, making it easy to jump in and get started.
The Collection
PHOTO EDIT EYE SHADOW TRIO, $22.00 (NEW, PERMANENT)
#GOALS 2 sheen-stealing metallics + 1 deep shimmer
#REPOST 2 duochrome pearls + 1 shimmer transformer
DOUBLE TAP Ultra-wearable shimmer neutrals + 1 rich matte cocoa
HOLY CROP Desert-inspired matte, metallic, & shimmer shades
IT'S FIRE Brilliant, sun-drenched metallics
NIGHT SHOOT Versatile neutrals with 2 mattes + 1 shimmer
NUDIE PIC (DEEP) Subtle, natural contour with deep shades
NUDIE PIC (FAIR) Subtle, natural contour with fair shades
NUDIE PIC (LIGHT) Subtle, natural contour with light shades
NUDIE PIC (MEDIUM) Subtle, natural contour with medium shades
PUNKED 1 fierce foil + 2 electrifying mattes
SHOWMANCE A mix of shimmery & metallic bronze & olive tones
SNAP QUEEN 2 soft shimmers + 1 rich matte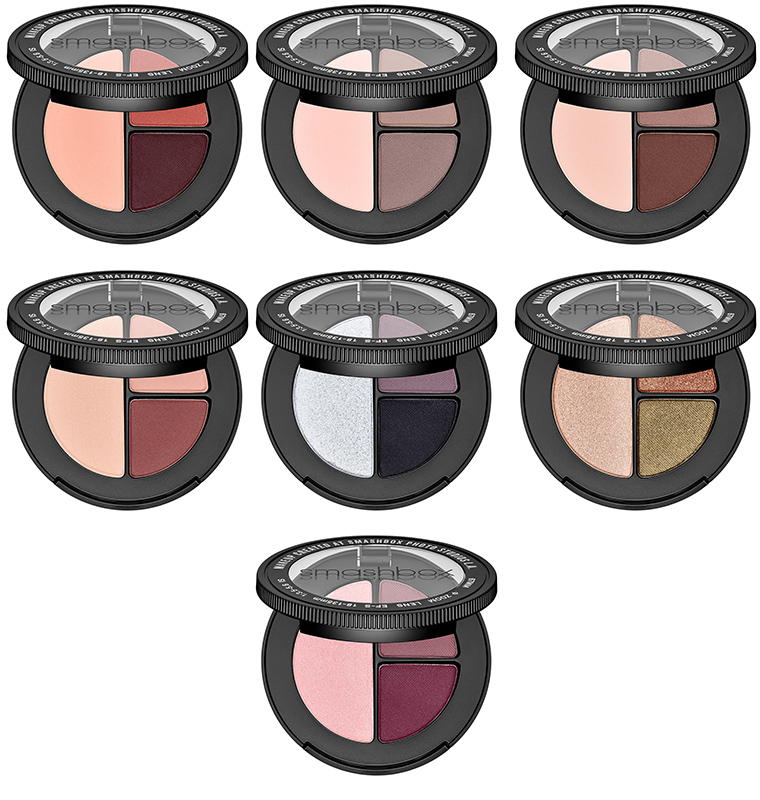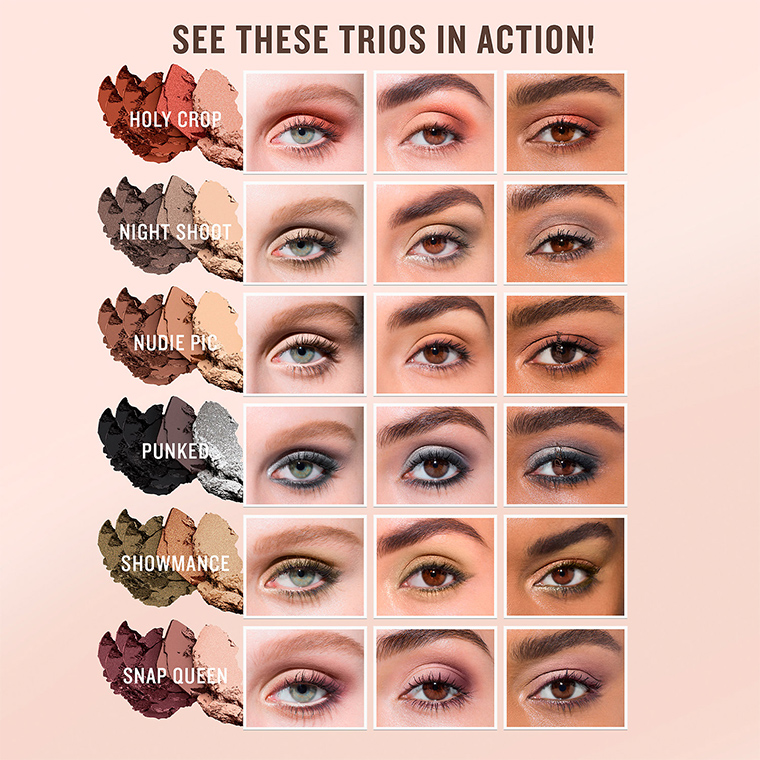 Availability
VIB/ROUGES ON 12/5 TO 12/7
EVERYONE ON 12/8
SEPHORA.