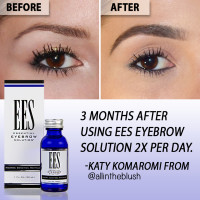 Review: EES Essential Eyebrow Solution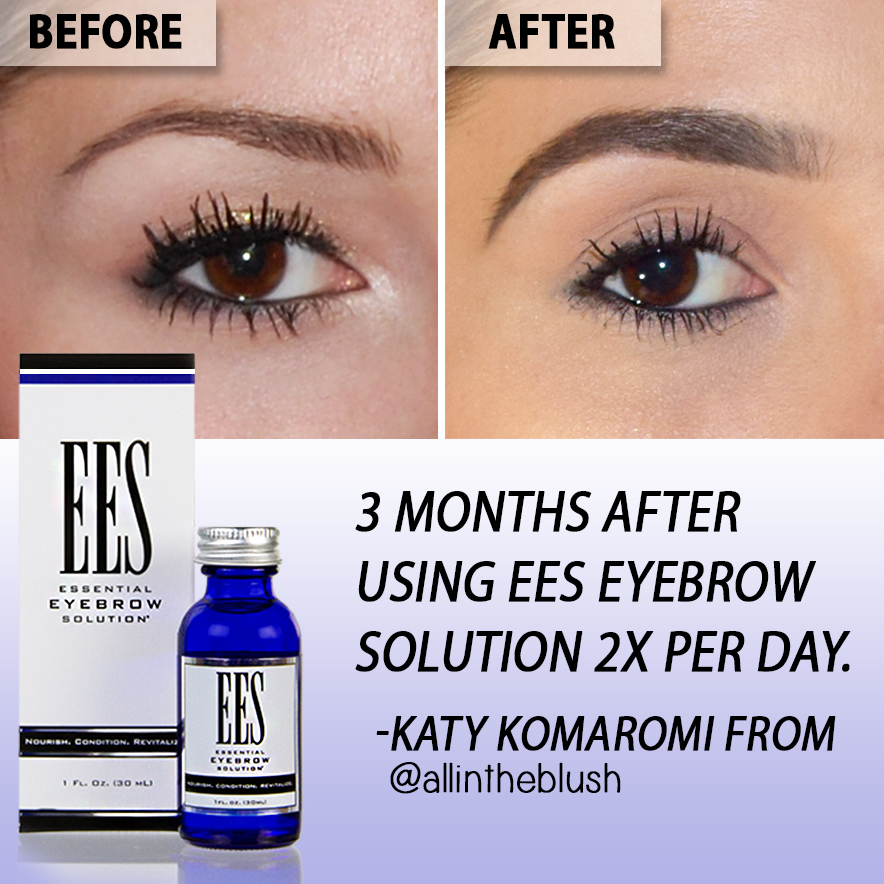 Eyebrows are easily one of the most important features of our face. Need proof? Google "Celebrities with no eyebrows." Now I apologize if these images have forever scarred your eyes, but it's important to realize how much of a difference our eyebrows make to the overall attractiveness of our face. With that being said, I would like to introduce to you the EES Essential Eyebrow Solution.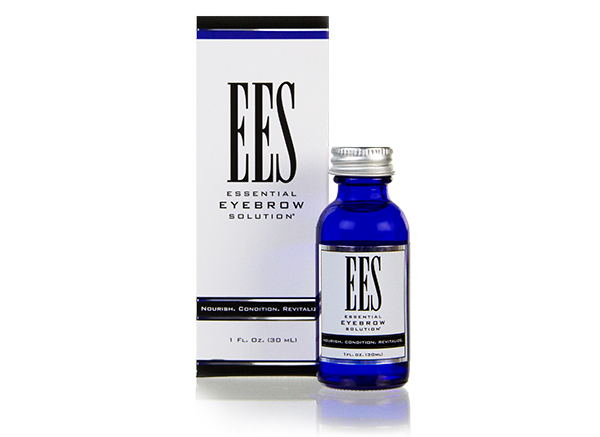 What Is It?
EES (Essential Eyebrow Solution) is currently the only clinically-test topical cosmetic eyebrow formula on the market that reverses the effects of eyebrow loss or eyebrow thinning.
How it Works
The EES-Essential Eyebrow Solution was developed after years of scientific research and testing. After learning that eyebrow hairs grow much differently than scalp hairs, the EES research team discovered that eyebrow follicles responded positively to a natural botanical plant called black cohosh. The patented formula is infused with this special plant extract which nourishes, conditions, and revitalizes thinning eyebrow hair to result in fuller and thicker brows.
How to Use
For best results, EES should be applied twice a day (morning and night) after completely cleansing and drying the eyebrows first. Dip an unused cotton swab into the bottle and carefully apply the solution all over the brows. It's important to use a fresh swab for each eyebrow to avoid contamination inside the bottle. The EES solution should be stored at room temperature, not to exceed 90°F (32° C).
My Experience
Ever since I started using the EES solution, my eyebrows have not only grown more hair but fuller and thicker hairs as well. Ever since high school, I have over plucked my eyebrows, resulting in thin and uneven brows. It wasn't until I met celebrity eyebrow guru, Sebastian Latiolis, that I realized I was plucking way too much hair from my brows. My brows started to grow in a little bit more over time, but it wasn't until I started using the EES solution that my eyebrows really became the full and flattering brows that they are today! I am consistently receiving compliments on my eyebrows and the secret is really not in what products I'm using to fill them in, but in this 1 oz. bottle of brow magic!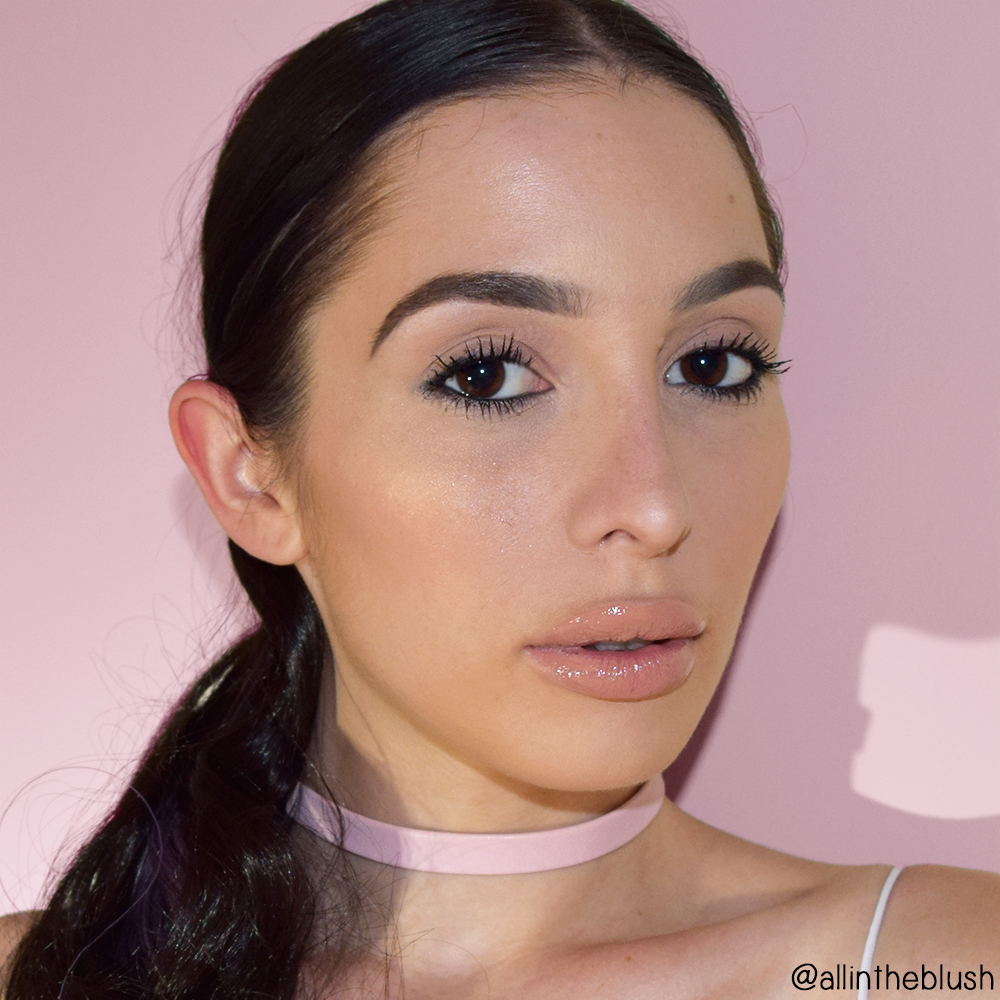 More Product Details
Ingredients:
Water (Aqua), Isopropyl Alcohol, Propylene Glycol, Cimicifuga Racemosa Root Extract (Black Cohosh), Polysorbate 20, Phenoxyethanol, Ethylhexylglycerin, Citric Acid.
Warnings:
This solution is for use on eyebrows only. Do not apply on eyelashes. Avoid direct contact with eyes. If eye contact occurs, immediately flush eyes with cool running water. Remove contact lenses and continue flushing eyes for at least 15 minutes. If irritation persists, or any other adverse reaction occurs, seek medical attention immediately. Keep bottle tightly closed between usage periods. – EES Essential Eyebrow Solution
Availability
1 Fl. Oz. (30 mL): $90
2 Fl. Oz. (60 mL): $135
ESSENTIALEYEBROWSOLUTION.COM.