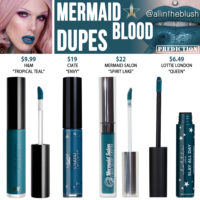 Jeffree Star Mermaid Blood Velour Liquid Lipstick Prediction Dupes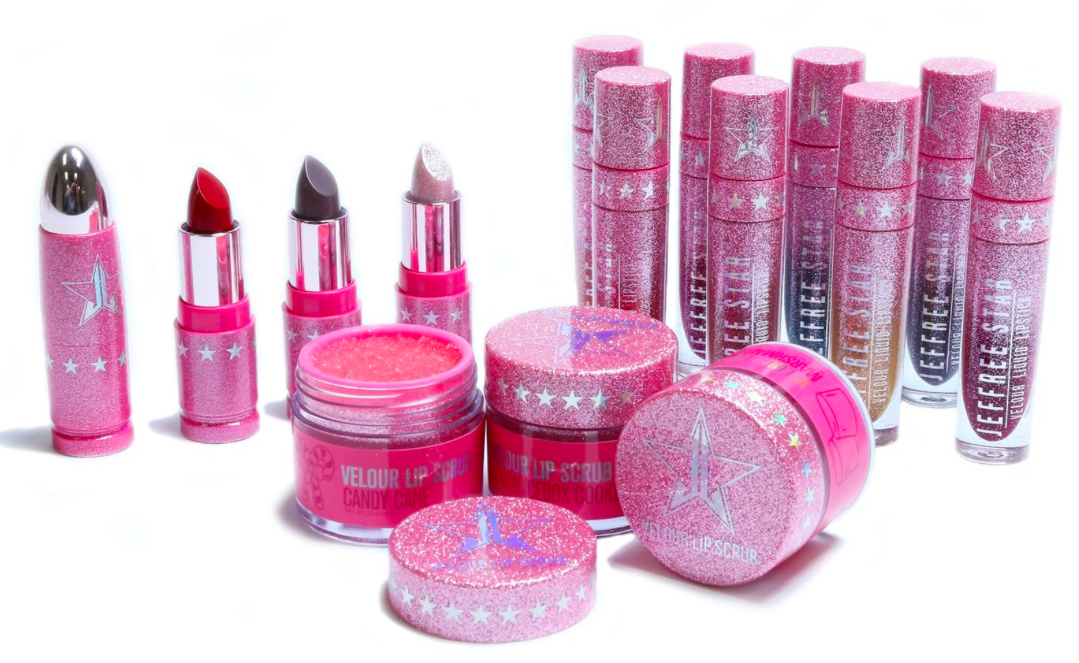 Jeffree Star just revealed his Holiday 2017 Collection and there is no shortage of sparkles and glitter! The 17-piece collection includes eight new Velour Liquid Lipsticks, four Lip Ammunitions, three Velour Lip Scrubs, and two Skin Frost Pro Palettes. Although these brand new shades will not launch until November 18th, I have compared swatches of other lipsticks to the swatches in Jeffree's Youtube video. With that being said, the first velour liquid lipstick prediction dupe up on the list is "Mermaid Blood", a bright teal hue with a matte finish. Let's begin the dupes!
The Dupes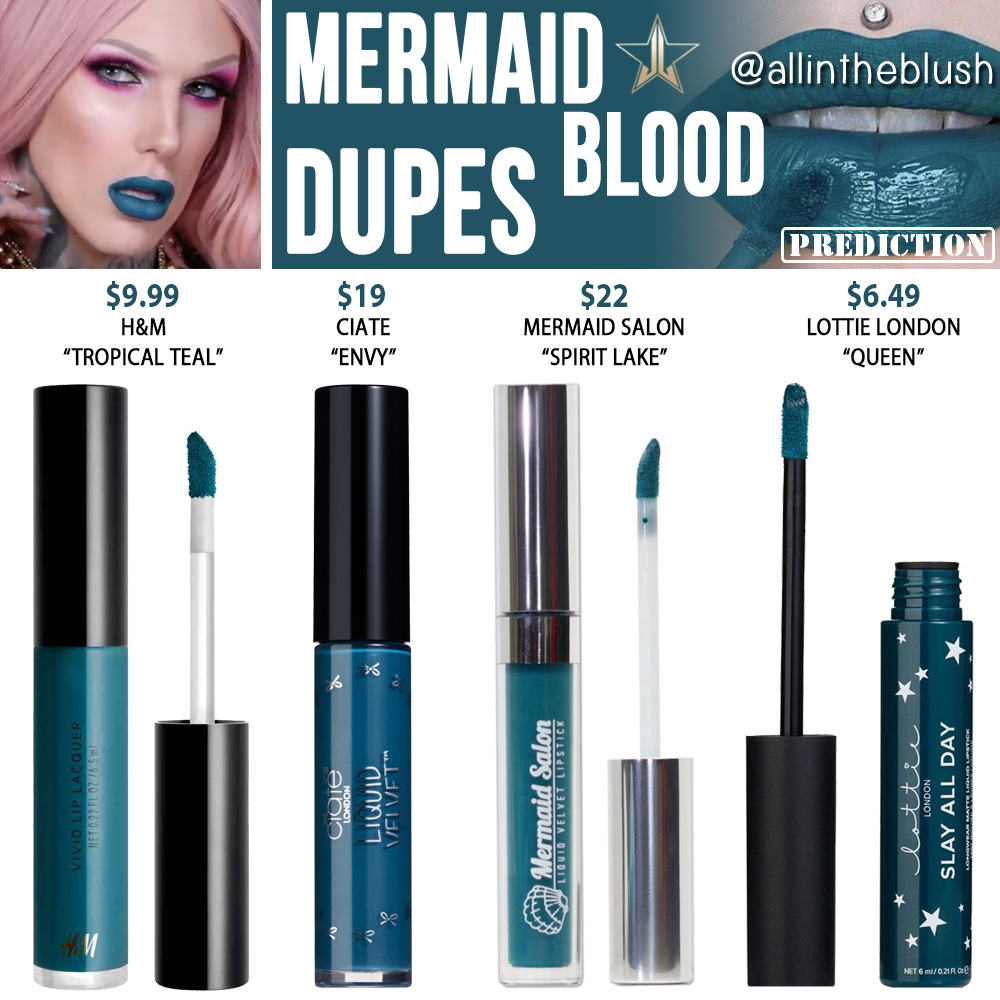 1. H&M "Tropical Teal" ($9.99)

Buy at
H&M
.
2. Ciate "Envy" ($19)

Buy at
SEPHORA
.
3. Mermaid Salon "Spirit Lake" ($22)

Buy at
DOLLSKILL
.
4. Lottie London "Queen" ($6.49)

Buy at
ULTA
.
What Holiday 2017 Jeffree Star Velour Liquid Lipstick shades do you want to see duped next? Let me know in the comments below or in the comments on my Instagram! 🙂