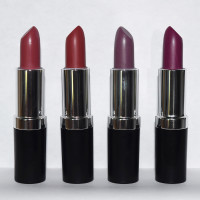 Review: Nicolet Beauty Matte Lipstick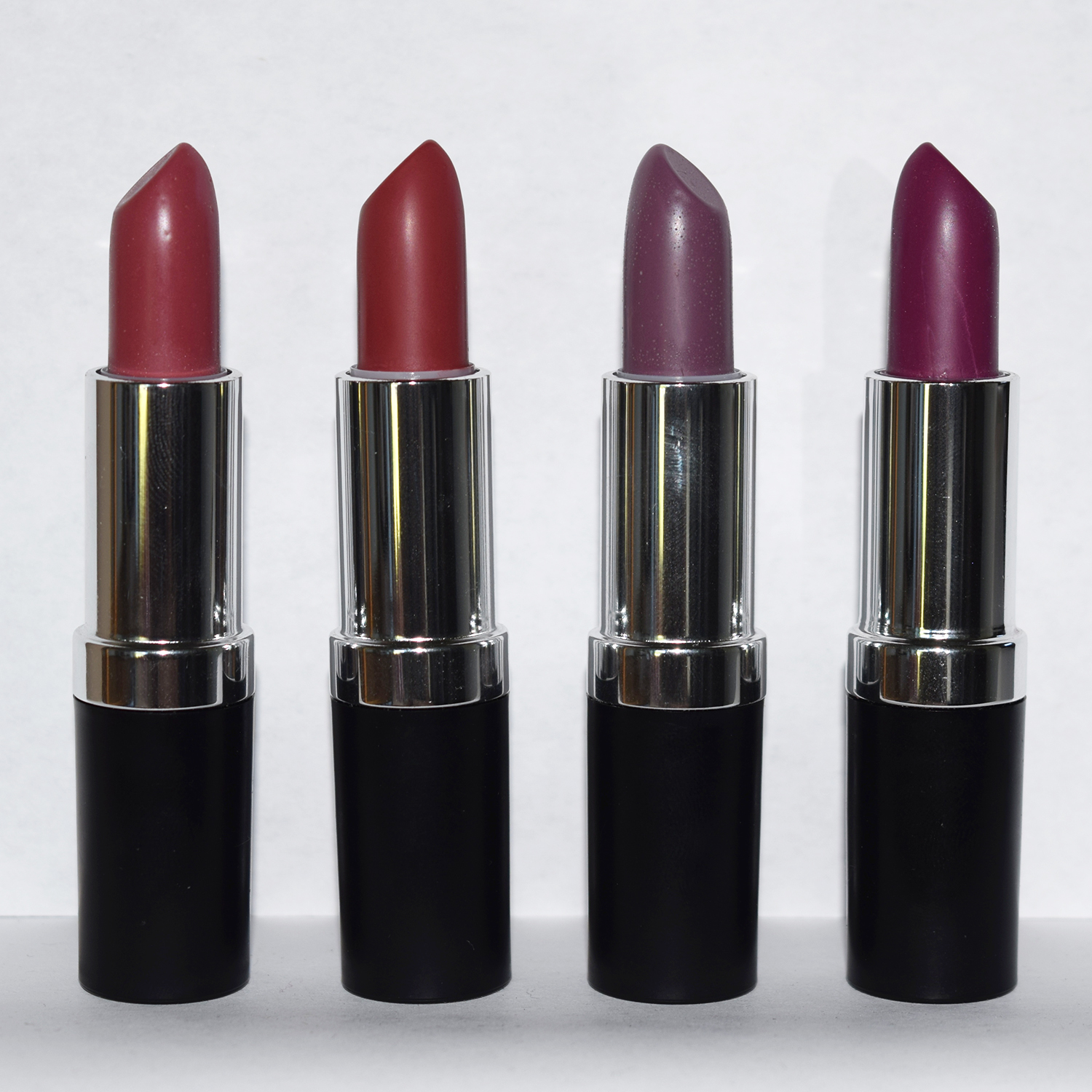 I have a new cosmetic brand to share with all of you! Nicolet Beauty is a cruelty-free brand based out of Los Angeles that carries a line of matte lipsticks and lip glosses. I was sent a few lipsticks to try and have swatched the incredible colors in addition to reviewing the formula. Let's begin the review!
The Formula
Official Description:Full color, non-drying matte lipstick. Made with Rice bran wax, Avocado oil, Olive fruit oil, and Beeswax. Fragrance, paraben & cruelty free!
These lipsticks glided on very easily and were packed with pigment. I recommend two coats for a full coverage look. The matte lipsticks come in a TON of colors (I listed them below along with their shade descriptions). I was sent "Avery", "Tempe", "Shiloh", and "Sicily". Scroll down to see my swatches!
The Colors
CABRINI: A light cool toned pink shade, slightly more on the lavendar side.
JERAN: A warm medium brown shade, with a very slight brickred undertone
HERMOSA: A blue toned purple periwinkle shade.
ADELYN: A true mid toned pink shade slightly on tge magenta side.
BELIZE: A red tone salmon shade.
HONSHU: A grey shade with a mauve-ish purple undertone.
Nadeau (nuh-doh): A warm pink tone medium brown.
ARCADIA: A medium berry magenta shade.
KELLAM: A deep sage green shade.
INDIO: A light true peach tone nude shade.
SHILOH: A muted lavender shade .
AMERY: A warm mid tone pink shade with a slight brownish undertone.
TEMPE: A pinkish mauve shade with a brown undertone.
BRITAIN: A light caramel tone nude shade.
GENESEE: A warm pink tone mauve shade .
LOYALTON: A medium deep true purple shade.
Morningstar: A light warm pink shade with a slight mauve tone..
LODI (low-die): A mauve taupe with a grey undertone.
TARZANA: A peachy orange shade.
Sicily (Sis-a-lee): A deep berry mauve.
CALAIS: A red orange shade.
YORBA LINDA: A dark brick red with a deep brown tone to it.
PERRIS: A dark wine burgundy shade with a slight berry tone.
Kosovo: A teal blue with a slight forest green hue to it.
ELLENSUE: A dark blue toned slightly purple shade.
Venezuela: A dark red wine shade.
NAOMI: A dark chocolate brown shade.
SOLVANG: A matte black lipstick.
SAWTELLE: A medium deep loden green shade.
Swatches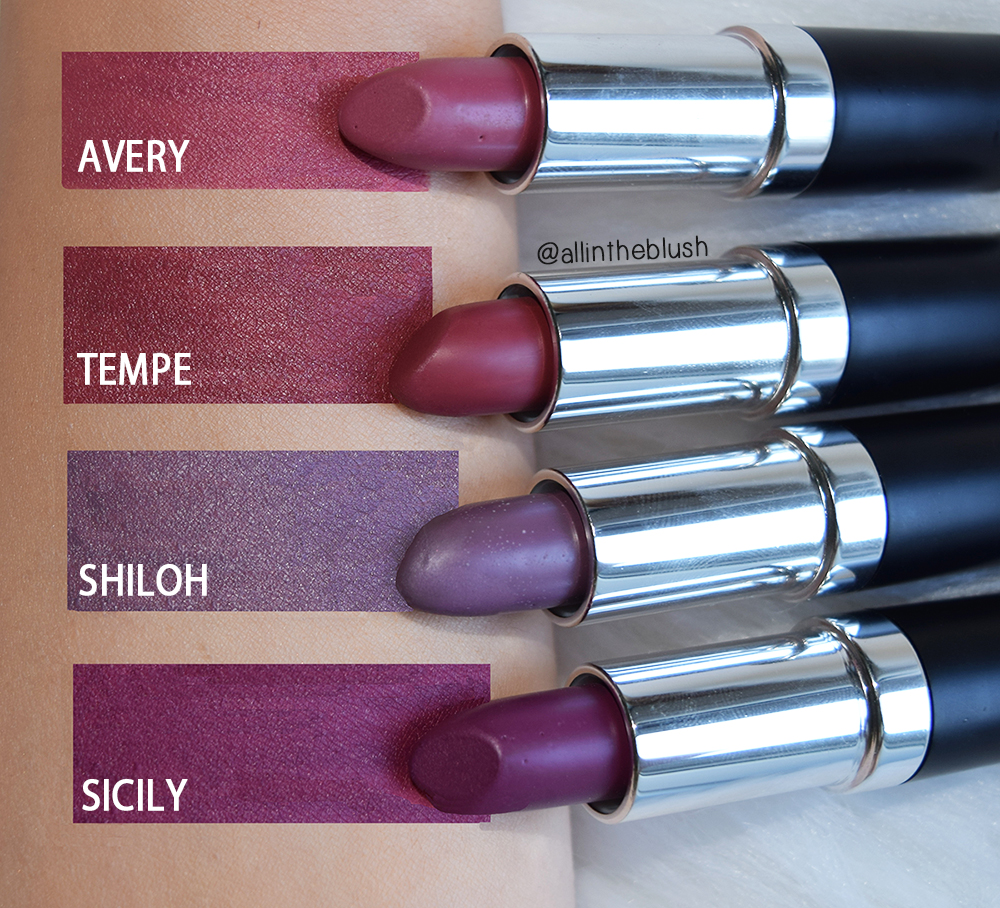 My favorite of the bunch is definitely "Shiloh". It's such a pretty grey/purple hue and it also happens to be very on trend right now.
Availability
The Nicolet Beauty Matte Lipsticks are available for $12 (USD) on NICOLETBEAUTY and ETSY.
Follow Nicole Beauty on Instagram here: @nicoletbeauty
What do you think about these lipsticks? Let me know your thoughts in the comments below! 🙂