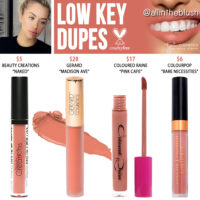 Kylie Cosmetics Low Key Velvet Liquid Lipstick Dupes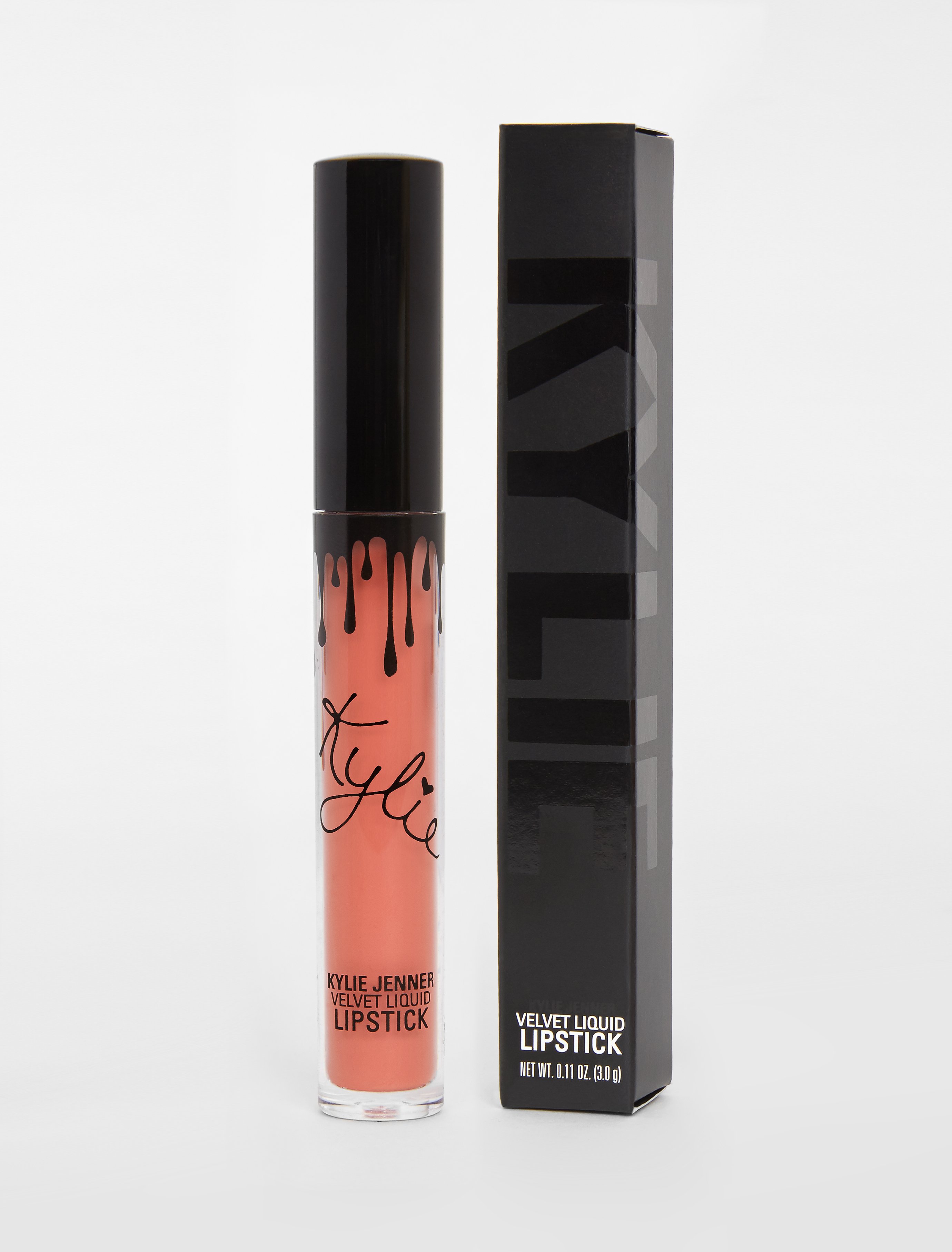 With the release of Kylie's 11 new Velvet Lipsticks on Halloween, it's safe to say she chose to treat us! The shades include: "Karma," a bright fuchsia, "Boy Bye," a pale bubblegum pink, "Punk," a greyish brown, "Surprise me," a bright coral, "Goals," a muted pink, "Brat", a rosy pink, "Savage," a pale pink, "Birthday Suit," a very light peach, "Commando," a pinky nude, "Low Key," a bright peach, and "Basic," a mauvey nude. With many of these highly-coveted shades being sold out, I am comparing swatches to find dupes for each shade. The next dupe up on the list is "Low Key", a warm pinky coral hue. Let's begin the dupes!
The Dupes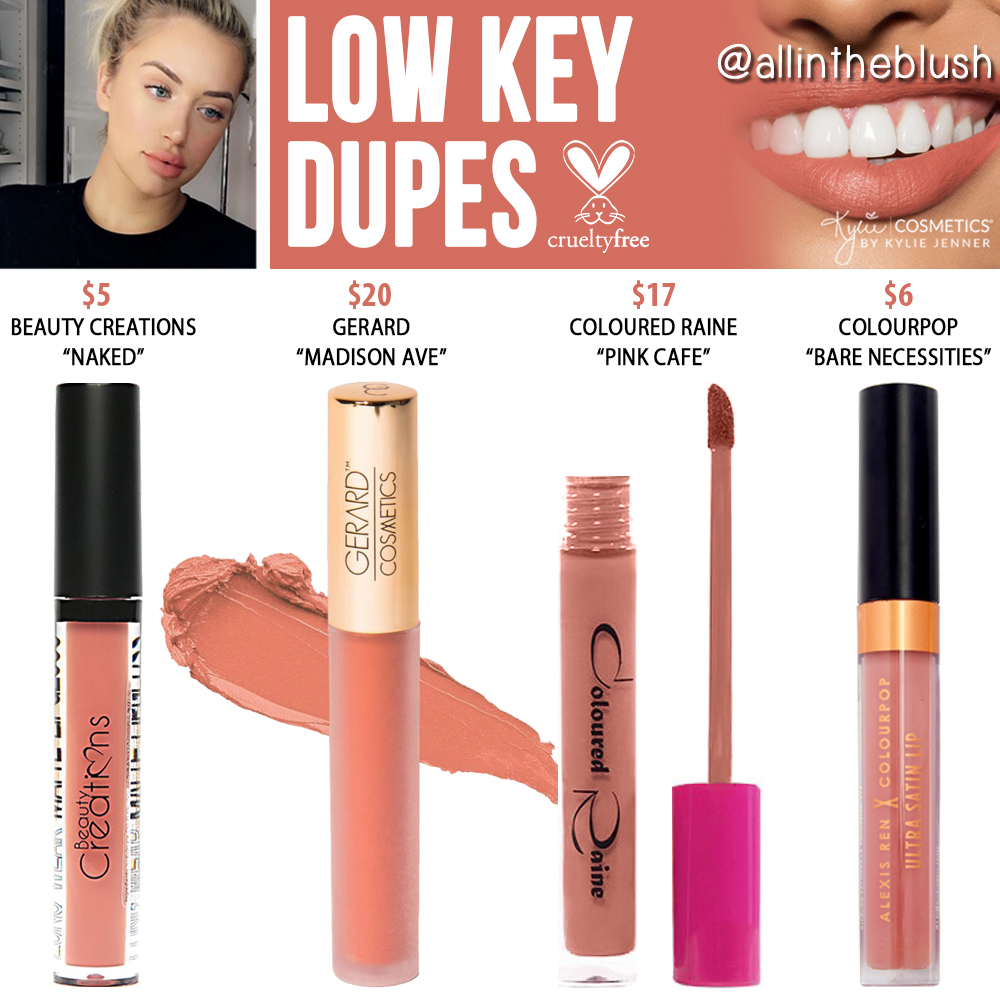 1. Beauty Creations "Naked" ($5)

Buy at
BEAUTYCREATIONS
.
2. Gerard Cosmetics "Madison Ave" ($20)

Buy at
DOLLSKILL
.
3. Coloured Raine "Pink Cafe" ($17)

Buy at
COLOUREDRAINE
.
4. Colourpop "Bare Necessities" ($6)

Buy at
COLOURPOP
.
Stay tuned for dupes and re-dupes of the rest of Kylie Cosmetics Lipkits! 🙂