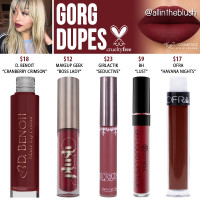 Kylie Cosmetics Gorg Mini Matte Liquid Lipstick Dupes [20th Birthday Collection]

Kylie recently launched her 20th Birthday Collection just weeks before she will turn the big 2-0. The epic collection includes 13 products ranging from eye shadow palettes, makeup tools, and of course her signature product – lipsticks! Within the collection is a Mini Kit Bundle of 6 mini sizes of Kylie's favorite matte shades. The Kit includes: One Wish, Baby Girl, Angel, August Bug, All Nighter, and Gorg. Although I have duped a few of these shades before, I have decided to re-dupe and find alternatives for this entire bundle! The first shade up on the list is "Gorg", a red burgundy wine hue. Let's begin the dupes!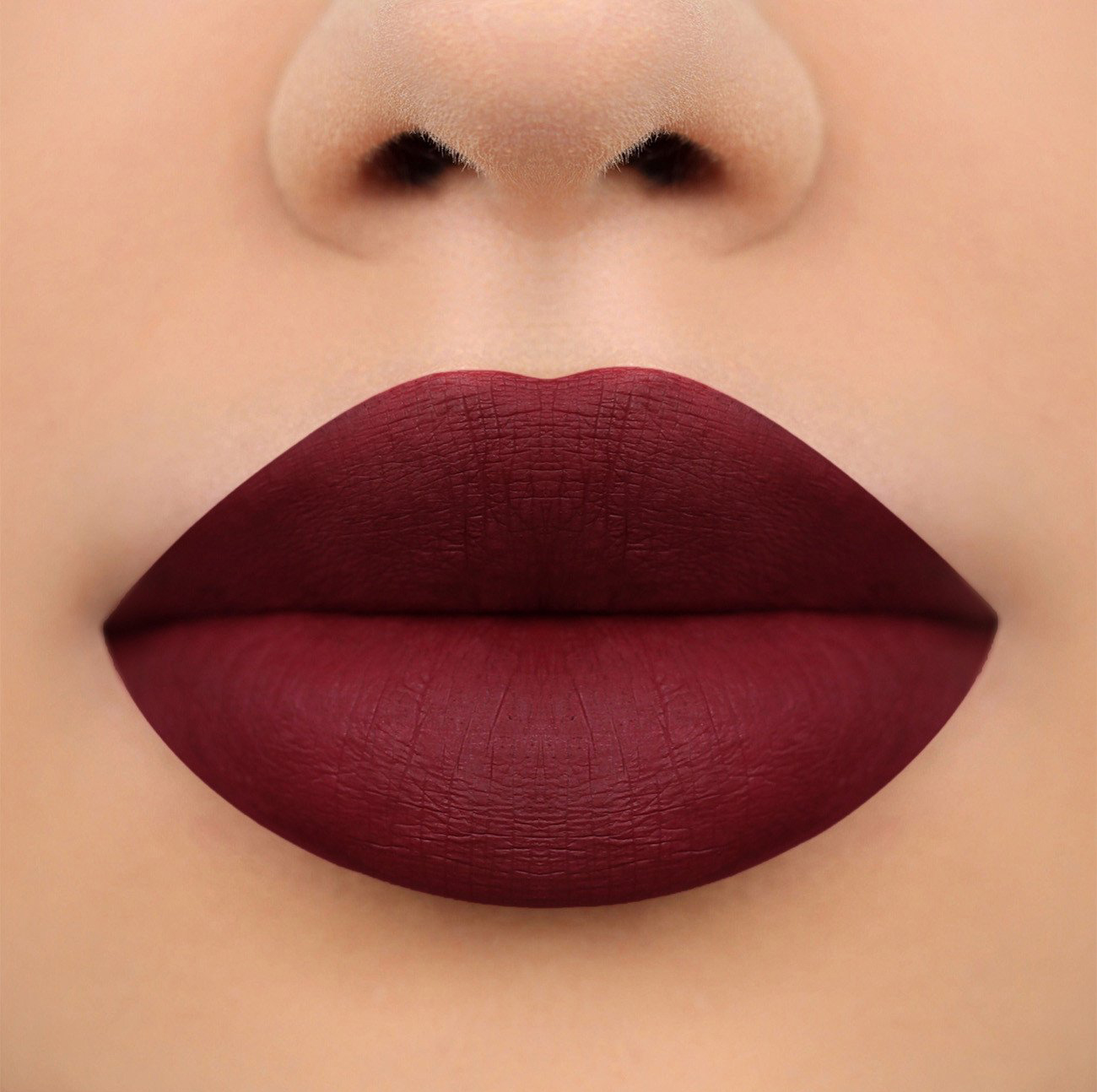 The Dupes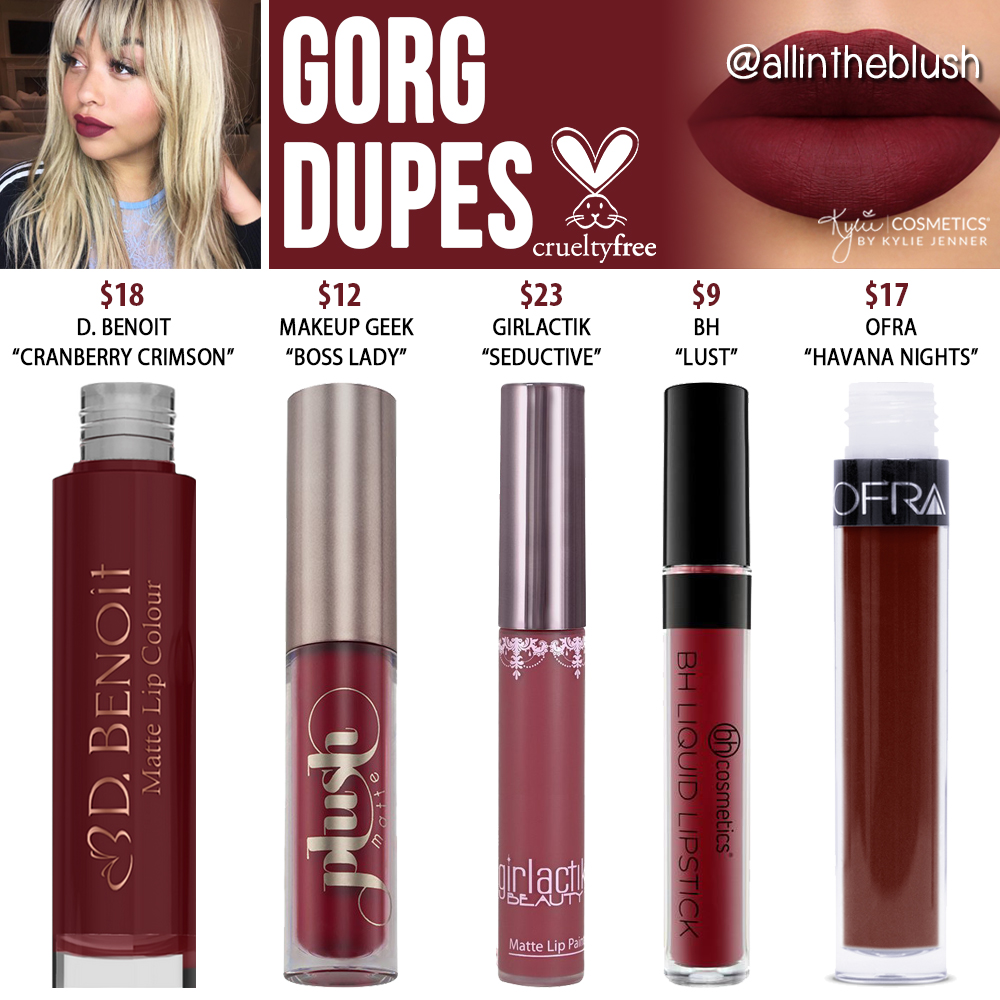 1. D. Benoit "Cranberry Crimson" ($18)

Buy at
DBENOITCOSMETICS
.
2. Makeup Geek "Boss Lady" ($12)

Buy at
BEAUTYBAY
.
3. Girlactik "Seductive" ($23)

Use code AUGUSTGIRL for 10% off all Girlactik products! Buy at
GIRLACTIK
.
4. BH Cosmetics "Lust" ($9)

Buy at
BHCOSMETICS
.
5. Ofra "Havana Nights" ($17)

Buy at
ULTA
.
THE BIRTHDAY COLLECTION | MINI KIT MATTE LIQUID LIPSTICKS
Contains: 6 Mini Matte Liquid Lipsticks (6 X 0.02 fl oz./oz. liq / 0.65 ml)
The Matte Liquid Lipstick has high intensity pigment for an instant bold matte lip. The extremely long wearing lipstick contains moisturizing ingredients for a comfortable, emollient and silky feel that does not dry your lips out.
Stay tuned for dupes of the rest of Kylie's 20th Birthday Collection Mini Matte Liquid Lipsticks! 🙂