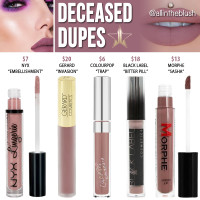 Jeffree Star Deceased Velour Liquid Lipstick Dupes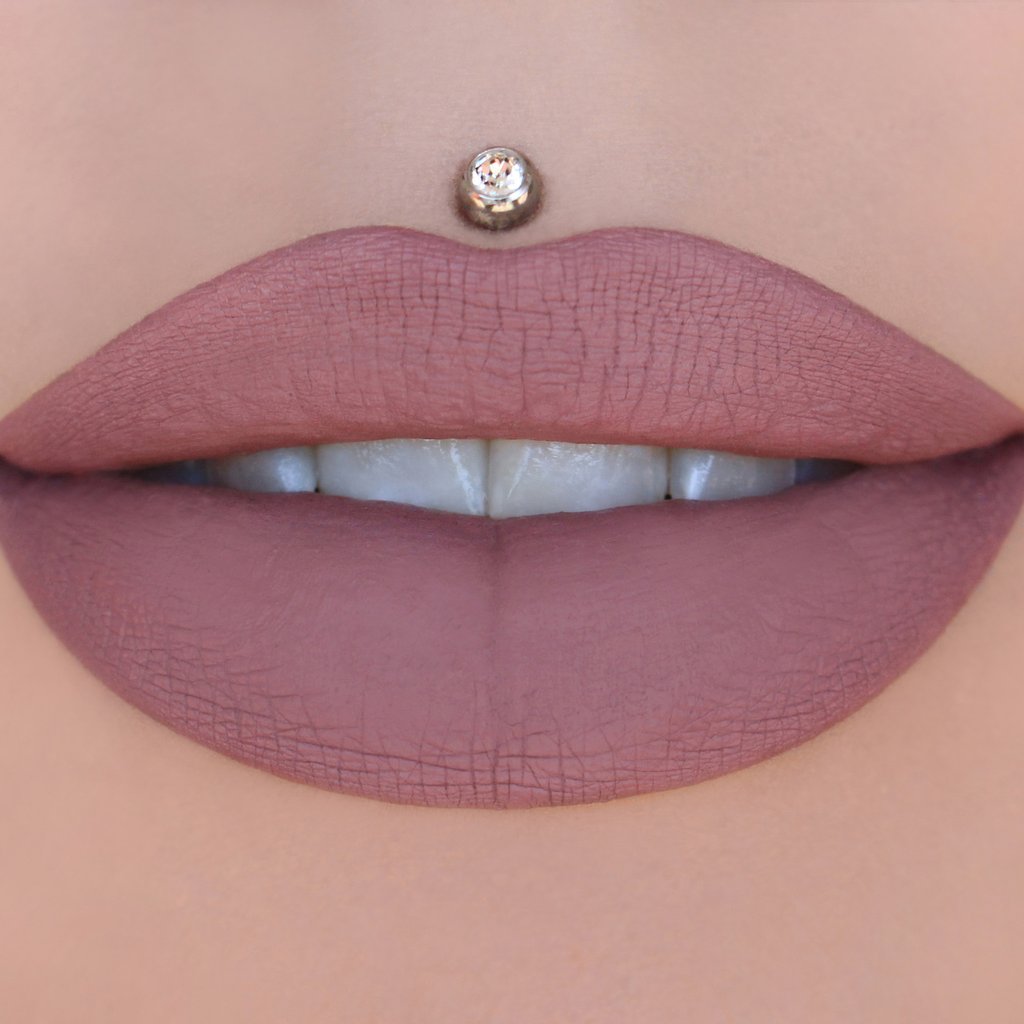 Happy Friday! Jeffree Star has recently announced the addition of 5 previously limited edition shades to his permanent line of velour liquid lipsticks! The shades include: Crocodile Tears, Deceased, Drug Lord, Designer Blood, and Watermelon Soda. Being that these shades will inevitably sell out, I have found dupes for each of these 5 newly permanent shades. The next dupe up on the list is "Deceased" a mauve-greige hue with a matte finish. Let's begin the dupes!
The Dupes
Buy at
ULTA
.
2. Gerard Cosmetics "Invasion" ($20)

Buy at
BEAUTYBAY
.
3. Colourpop "Trap" ($6)

Buy at
COLOURPOP
.
4. Black Label Cosmetics "Bitter Pill" ($18)

Buy at
BLACKLABEL
.
5. Morphe "Sasha" ($13)

Buy at
BEAUTYBAY
.
What Jeffree Star Velour Liquid Lipstick shades do you want to see duped next? Let me know in the comments below or in the comments on my Instagram! 🙂